Top 5ives of 2022.
Patrick Collister picks his Top 5 Big Ideas of 2022
1) "Decentraland" by Run It Wild
With no spectators because of Covid-19, Run It Wild recreated the Australian Open as a virtual experience. Exactly 6,776 NFT 'art balls' were linked to live match data and priced at A$310. They sold out in three minutes. The first seriously impressive foray into the metaverse by a brand.
2) "Escape from the Office" by Apple's in-house agency
Most marketers seem to be spending on lower-funnel, sales-driven advertising but here is the world's biggest brand running good old-fashioned, brilliantly written, beautifully made ads that demo their products. This one is nine minutes long but has 34 million views for a reason. Tells you something, doesn't it?
3) "Lil Jif Project" by Publicis New York:
I read somewhere that as part of an integrated campaign this funny ad for Jif Peanut Butter helped increase sales by 98%. Humour sells. And yet, Kantar research reveals that advertising with absolutely no attempt at wit is on the increase. Before you weep, have a laugh.
4) "The Unfiltered History Tour" by Dentsu Webchutney:
Made for Vice. Clever stuff. How to reconnect with a youthful audience that thinks you are predictable. Find a cause you know they will support and start banging the drum to make their parents uncomfortable.
**5) "The Goodness Department" by Havas Turkey:** For me, purpose is too important for marketing. Havas Turkey agree. When Arcelik asked for a campaign about sustainability, the agency got the client to create an innovation team instead, which has had a greater impact on the business than any ad ever could.
Patrick Collister is Editor, Directory magazine. He is former Executive Creative Director and Vice Chairman, Ogilvy & Mather. patrick@creative-matters.com
Top 5 Design Ideas
---
Julian Saunders picks his Top 5 Design Ideas of 2022
The "circular economy" involves sharing, leasing, repairing, refurbishing and recycling. It is an antidote to "the throw-away economy" that so blights our environments and ends up in landfills. It develops naturally in times of shortage and low incomes. My grandmother would have called it "make do and mend". Today, the circular economy is about both saving money and doing our bit for the environment. These are big drivers of change, making it a design opportunity (or even necessity) in many categories. EBay is an early hero of this movement, as is the smart guy who rebadged second-hand clothes as "vintage". My local WhatsApp group, which started as a way to help out during the pandemic, has evolved into a message board where we give away things to neighbours that we used to throw away. Signs of the circular economy are emerging in many categories:
1) Ikea: Now buys back used products and offers customers both "assembly" and "disassembly instructions."
2) BikeFlip: Delivers used children's bikes and swaps them out for larger models as your children grow.
3) Nudie Jeans: Offers free repairs for all their jeans at their shops.
4) Chilly Bottles: Desirable refillables to cure you of your plastic bottle-buying habit.
5) Apple: Even the kings of overpriced, overconsumption are now doing trade-ins. Quite a change from when they just used to sell you a bright, shiny new model every year.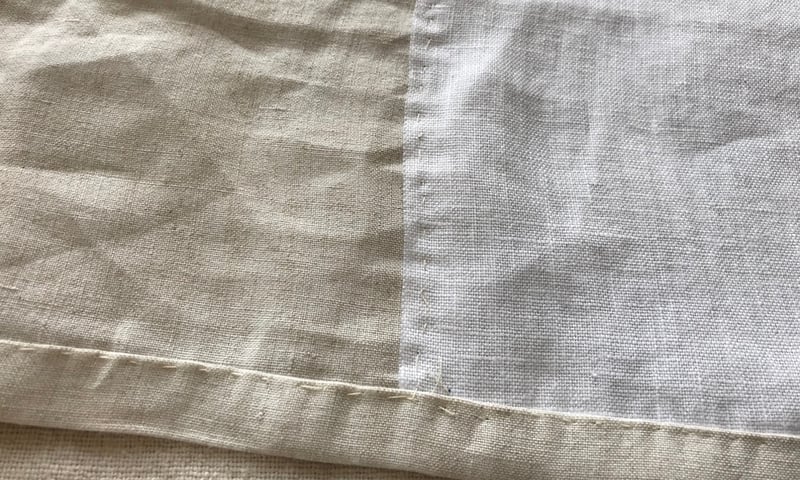 6) Sides to Middle Sheets: Okay this doesn't exist yet but it should. My grandmother always used to cut worn bed sheets down the middle and then stitch the sides to the middle. You did end up sleeping on a seam but the sheets lasted twice as long.
Julian Saunders was CEO, Red Cell advertising (a WPP company). He was also Planning Director, Ogilvy, Executive Planning Director, McCann-Erickson and in The Zoo at Google. julians@joinedupcompany.com
Top 5 Brand Activations
---
Nuzair A. Virani picks his Top 5 Brand Activations of 2022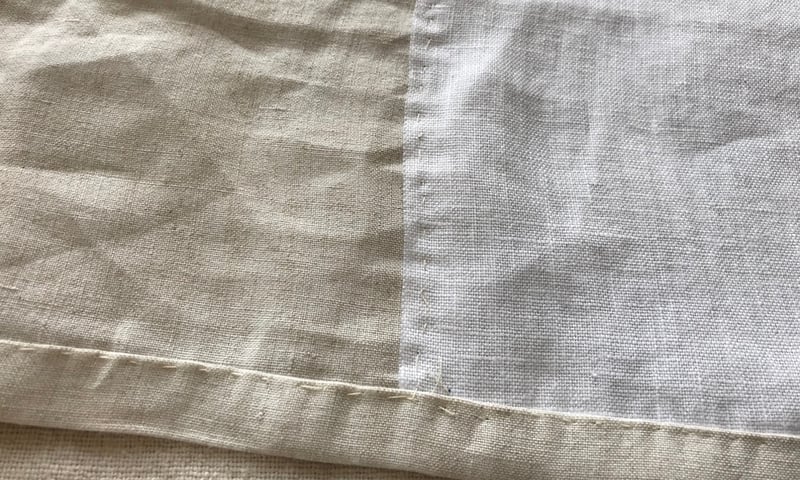 1) Qatar Airways – FIFA 2022: Qatar Airways, the official travel partner for the FIFA World Cup 2022, has outdone itself by teasing fans about what is to come with the 'FIFA Onboarding Experience.' For one, the airline will introduce the 'Qatar Sky House', a pavilion at Qatar's Al Bidda Park, which will include different interactive activities, such as "face painting, Qverse experience (a virtual reality experience where one can meet the "world's first-ever MetaHuman cabin crew"), foosball and the Neymar Challenge.
2) Domino's – Stranger Things: Domino's teamed up with Stranger Things to launch a "mind-ordering" app, which uses eyeball tracking and facial recognition technologies to enable customers to order Domino's by simply using head movements and facial expressions – all the while giving fans a chance to play in the TV show's fictional universe. It included a perfect mix of storytelling and enhanced customer experience.
3) HBO MAX: This year, HBO Max promoted the dystopian TV show DMZ by giving over 1,700 people invite-only access to a New York City subway station-themed event. It included celebrating music, art and community, along with a graffiti-filled entrance, live performances by DJ Premier, Orange Calderon and Lemon Andersen – and for the daring souls, options to be inked on-site by tattoo artist Karina Figueroa.
4) Meta: Facebook's parent company conducted a virtual reality activation called 'Surviving 9/11: 27 Hours Under the Rubble', which was aimed at giving people the ability to experience an on-ground scene of the terrorist attacks on New York City in 2001. It was based on recounting the tragedy through the lens of a survivor who was trapped under the wreckage for 27 hours and was the last person rescued.
5) Ray-Ban Stories: Ray-Ban took its shot at VR in a brand activation at Coachella. The brand displayed its limited-edition collection of smart glasses, which Meta and Ray-Ban created together. Coachella attendees could wear the glasses and switch to a multisensory experience, making them feel like celebrities. The activation had a photo booth, an after-party lounge and a motion-reactive tunnel.
Nuzair A. Virani is a communications and PR professional.
Top 5 Television Moments
---
Talha Bin Hamid picks his Top 5 Television Moments of 2022
1) Geo Pakistan: From the refreshing, topical, and intelligent banter of hosts Huma Amir and Abdullah, to the genuine and everyday heroism of the guests interviewed, Geo Pakistan is a morning show that shows everyone the way. It provides a genuine bit of inspiration in the morning.
2) When Abida Met Naseebo – Coke Studio: One of the rare times when a non-musical clip from Coke Studio 2022 went viral. The humility and joy in the way Abida Parveen greeted Naseebo Lal were genuinely awe-inspiring and a lesson in virtue for everyone.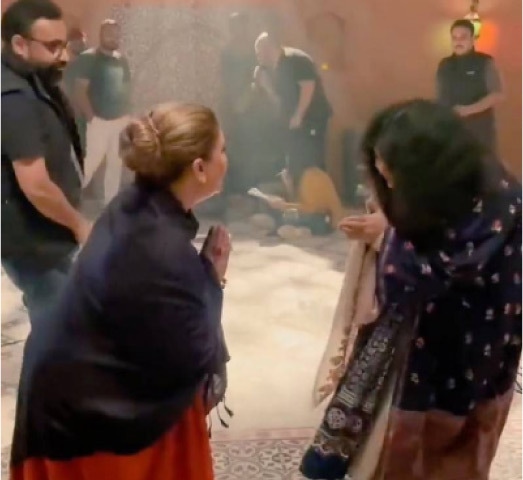 3) Parizaad – The Return of the King: The entire show was a treat. However, for me, the highlight was when Parizaad is reunited with his (greedy, bullying) siblings after he returns as a business tycoon without betraying an iota of negativity about the neglect he received at their hands; rather acting like the benevolent brother he always longed to be.
4) Bakhtawar: Finally standing up for him/herself. A series that tackles difficult social situations. When proposed to by a lecherous and married landlord, our heroine did not cry silent tears. She went straight to his wife and told her. That is how you do it!
5) Last Man Standing: Ali Muhammad Khan: Ali Muhammad Khan scored universal respect for being the lone PTI MNA in the National Assembly in April 2022, who watched his leader (Imran Khan) get voted out as PM. With no fellow "insafian" in the House, he upheld his values and supremacy of Parliament through his brave act.
Talha bin Hamid is an accountant and observer of pop culture.
talhamid@gmail.com
Top 5 Things That Broke The Internet
---
Umair Kazi picks his Top 5 Television Moments of 2022
1) Will Smith Slaps Chris Rock: Us desis are pretty used to seeing, hearing and often experiencing slaps at inappropriate moments. However, when one celebrity does this to another – on live TV – at the most celebrated event in the entertainment business, it has instant shock value. Or meme fodder, whichever comes first.
2) Russia Invades Ukraine: It has been a couple of years since we had the last 'notable' all-out war. The pandemic had sort of lulled us into a false sense of security. So, when this actually happened, a lot of images came out and flooded the feeds, overwhelming (if not breaking) the internet.
3) Elon Tries to Buy Twitter: The world's richest – and arguably most unpredictable – person is no newbie when it comes to making bold claims in an extremely nonchalant fashion. But buying Twitter? That's like buying half the internet. Then backing out of it? What's going on?
4) Amber Heard vs Johnny Depp: This one had been dragging for a while, but we were all glued to all the content that came out of the public trial while it lasted. I mean, it's not every day that you hear someone pooped in Jack Sparrow's bed, let alone discussed at length in a court setting
5) The Queen Is Dead: I mean this wasn't exactly supposed to be shocking. The woman was 96. But somehow, we all sort of collectively assumed that she would outlast time and space. So when the moment hit, all her present and former loyal subjects (read: half the world) took to the internet.
Umair Kazi is Partner, Ishtehari.
Top 5 Startups That Made It Big
Nabeel Qadeer picks his Top 5 Startups of 2022 That Made It Big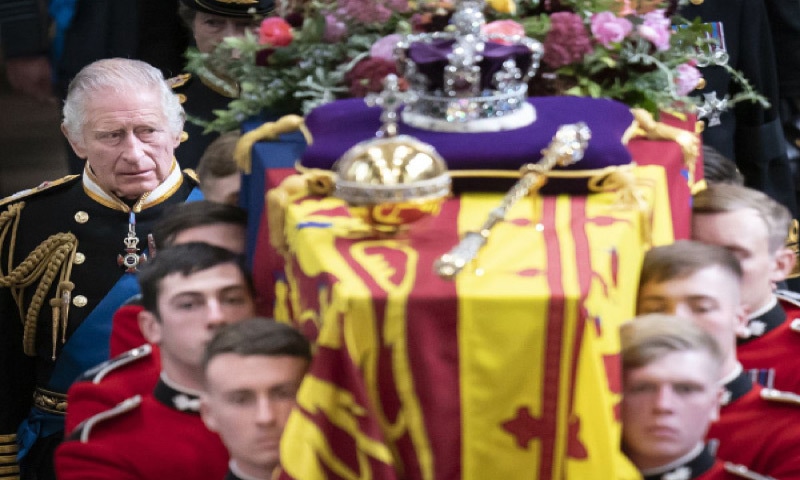 1) Finja: Offers payment options and credit services to SMEs, grocery stores, salaried professionals and unbanked individuals. Finja has raised multiple funding rounds; the most recent nine million dollars as Series A1 and $10 million as Series A2, taking the total investment to $25.6 million. Major investors include Beenext, HBL, ICU Ventures Sturgeon Capital, Vostok Emerging Finance and Quona Capital.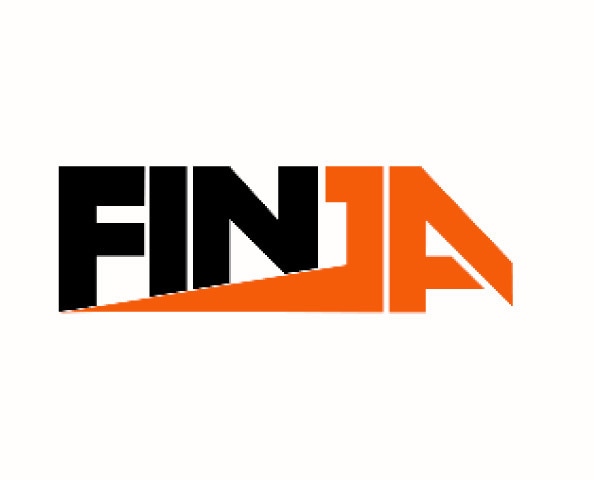 2) Bykea: Growth-stage start-up heading to Series C funding. Starting off as a low-cost two-wheeler mobility service, Bykea has expanded its ride-hailing services to include rikshaws and cars and become a marketplace for transport as well as delivery and payment services. It has raised a total of $32 million worth of funding, the most recent worth $10 million in 2022. Investors include Ithaca Capital, MEVP, Prosus Ventures, Sarmayacar, Tharros and Venture Partners.
3) Dawaai: One of the first healthtech platforms in Pakistan, the start-up connects credible pharmaceutical companies and distributors to sell medicines, medical equipment and personal care products nationwide. Total investment raised to date equals $10.5 million, the most recent being $8.5 million in 2021 in a round led by 500 start-ups.
4) Grocer App: One of the first e-commerce platforms to bring the convenience of having groceries delivered, it secured $5.2 million Series A funding in 2021 from Dubai-based Hayaat Global only seven months after raising one million dollars in seed capital (2020) from major institutional and angel investors as a consequence of its high revenue generation of $15 million per annum.
5) Bazaar: Pakistan's first and largest platform aimed at helping retail merchants simplify and grow through digital products, including allowing retailers to procure inventory for their stores, enabling them to maintain simple bookkeeping and giving them quick and easy access to credit. The gross investment raised tips over $100 million, with the most recent funding raised in 2022 worth $70 million in Series B. Investors include Alter Global, Defy Partners, Dragoneer, Global Founders Capital, Tiger Global and Wavemaker Partners. Indus Valley Capital is among its local institutional investors.
Nabeel Qadeer (PMP, SCPC) is Executive Director, Infinite Scaleup and CEO, DirAction. nabeel.akmal@gmail.com
Top 5 Most Talked About Campaigns
Fatima Nasir picks her Top 5 Most Talked About Campaigns on 2022
1) Muzz's Billboards in Pakistan: We are a nation that lives to marry, but in today's day and age, we are either not finding the right one or anyone at all! In comes Muzz with a simple execution to catch the eyes of the consumer through OOH. This campaign was talked about and loved by everyone with a core insight that touched their hearts.
2) Oreo's Independence Day Campaign: Thank you for helping us relive the true essence of Independence. From the packaging to the visual execution, everything was beyond spot on in this campaign. Not only was this talked about, but immensely appreciated by the public. Goes down as a campaign that will always be iconic!
3) Spotify's Sunehray Din Playlist: This campaign made everyone think "Arey bhai, kehna kya chahtay ho?" From a strong campaign line of Jaisay Tum Waisi Dhun, the shift at Jaisa Mood Waisi Dhun killed the essence. The communication was vague and for a brand with so much potential, this surely was not appreciated. However, there was conversation around it, so win-win perhaps?
4) Foodpanda's Pau-Pau: It's always great to have a mascot represent your brand. While the animation, along with local sensation Hasan Raheem, looked inviting and hip, the communication did not have much to offer. However, Pau-Pau has indeed become a talking point, and a frequently used reference amongst Gen Z, so I guess it works? At the end of the day, creativity is subjective, so anyone is free to like any ad.
5) Pepsi's Why Not Meri Jaan: This campaign has been around for more than a year, but man, is this gold! It has the right ingredients an equity campaign should have when it comes to communicating with the target audience. It's in every cultural reference, it's a line that is embedded in our minds and hearts. Kudos to everyone for crafting the perfect campaign and reminding us that Pepsi is truly every generation's drink!
Fatima Nasir is Senior Creative Manager, Daraz.
Top 5 Marketing Resources
Tyrone Tellis picks his Top 5 Marketing Resources
1) Observation: The best marketers observe people, habits and situations. We need to observe the world around us to test our theories and learn how people do things and how ordinary people live.
2) Customers: Talking to customers and getting their feedback and opinions is important. Improvements, complaints and suggestions are communicated to a brand only by a person who is emotionally attached to it. Those who don't care will just remain silent and stop using your product.
3) Canva: Yes, there was a meme doing the rounds ridiculing this software, but the founders of Canva.com are laughing their way to the bank. The software is so easy to handle that companies are using it to make designs that are effective in relatively shorter timeframes.
4) TikTok: Many Pakistani marketers cringe at the mention of TikTok, but if you are not marketing on the platform, then you need to see how the platform has changed marketing. Facebook and Google are altering the structure of their platforms – a clear sign that TikTok is... wait for it… disruptive.
5) Psychology: Despite all the hype about Big Data and AI, we are marketing to humans. That fact is not going to change any time soon. Why humans do what they do is researched in psychology. Any marketer worth his or her salt needs to know about psychology and its impact on behaviour.
Tyrone Tellis is Marketing Manager, Bogo. tyrone.tellis@gmail.com
Top 5 Influencers
Siham Basir picks her Top 5 Influencers of 2022
1) Bilal Hassan – MystaPaki
(@mystapaki): Bilal shows us a side of Pakistan we don't often see. He goes out to explore cities and tell the stories that many people in the media don't care to tell, going in-depth about the simplest stories and helping us relive fond memories.
2) Shehzad Ghias – The Pakistan Experience
(@shehzadghiasshaikh): On his podcast, comedian Shehzad delves into serious topics like the state of the economy, politics and problems faced by the people. The reason why he is on this list is that he asks the right questions from the right people.
3) Bihamaal Zurqa – Baemisaal
(@baemisaal): Bihamaal is an A plus-sized model, visual artist and makeup artist. What is important is her celebration of body positivity and being yourself. From creative makeup looks to talking about the importance of being yourself.
4) Irfan Junejo (@irfanjunejo): One of the reasons why Irfan is so very popular is because he talks about real things. His open discussions on mental health and prioritising yourself are the reasons why he has made it to this list, as well as how relatable he is – from his language to his content.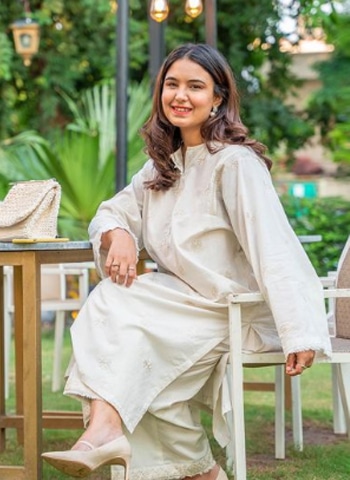 5) Humna Raza - Happy Chirp
(@humnaraza/@happychirpofficial): Humna is a lifestyle influencer with a purpose. She has started a podcast, Happy Chirp, where she discusses everything from valuing yourself to how to set boundaries to unrealistic body standards. What is important is the voice she gives to women who speak unapologetically about the issues they face and reclaim their own space.
Siham Basir is Managing Editor, Dawn Images.
Top 5 Green Brands
Taimur Tajik picks his Top 5 Green Brands of 2022
1) Interwood: Despite being Pakistan's largest local furniture manufacturer, Interwood has not cut down a single tree in Pakistan for the past 20 years. All the wood is sourced responsibly from Forest Stewardship Council (FSC) certified forests, where it is regularly replenished. They also regularly carry out tree plantation drives (most recently with WWF Pakistan in 2022) and distribute free seed packs to customers. They rely on solar energy to power parts of their factory and showrooms.
2) Starbucks: The global coffee giant is taking major steps to reduce its carbon footprint around the world. Firstly, they plan to switch to compostable coffee cups. Secondly, they aim to give customers a discount if they bring their reusable mugs. Thirdly, they are launching new products such as plant-based protein smoothies with almond milk to reduce reliance on conventional milk, while cutting back on the amount of farmed sugar used in their products. Operationally, they are working on reducing water consumption by 25% through improved irrigation techniques, efficient dishwashing and reduced steam usage in kitchens.
3) Sapphire: In 2019, the fashion brand launched a long-term multi-pronged sustainability project aimed at creating a greener Pakistan. The initiative began with cotton-seed-infused bags and evolved to include reusable, recycled cotton bags instead of plastic. They also launched a Sustainable Collection that featured kurtas made from recycled cotton dyed with natural colours. Recently, they introduced their 'Revive the Thread' initiative, encouraging customers to bring in unwanted textiles and clothing to be recycled into new products.
4) Pepsi: Pepsi has pledged to reduce the amount of plastic packaging by focusing on smaller bottles (i.e. 200 ml and 300 ml instead of the larger one-litre bottles). They are reducing the size of their aluminium cans and the amount of plastic wrap used around their snack products. Pepsi has plans to make its production facilities eco-friendlier by balancing water usage, conserving energy and reducing gas emissions.
5) Ikea: Ikea is another furniture brand that received a lot of flak for their wood-based products. However, the brand is taking huge steps towards becoming an eco-friendly furniture brand, replacing plastics with sustainable materials while reducing the number of materials used in packaging. They are 'democratising clean energy' by selling home solar solutions to customers, enabling them to generate their energy while benefiting communities in the process.
Taimur Tajik is Creative Head, Interwood.