AdAsia 2019 finale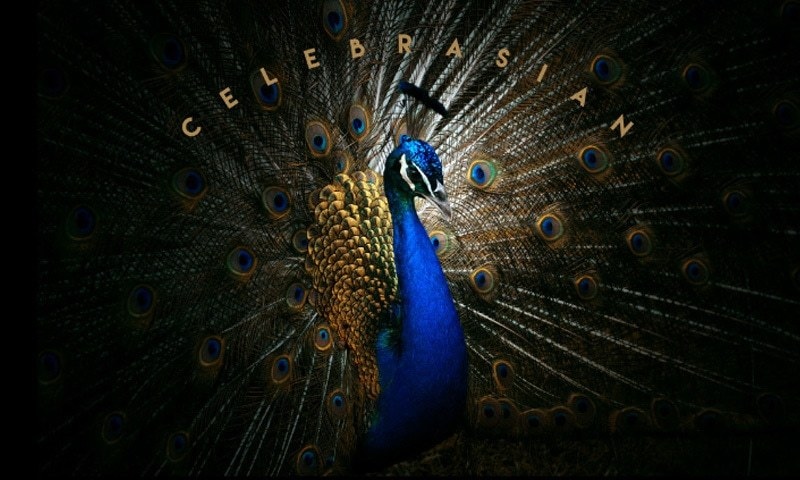 It's the last day of AdAsia. And it has been the most exciting one in many ways. Here are the highlights of the first half of Day 3.
Beginning on time? Not quite: Although the audience was reminded multiple times last night that the Congress would begin at nine on the dot, it is 9:45 when the proceedings finally begin.
The first speaker and perhaps one of the most anticipated, was Randi Zuckerberg, CEO, Zuckerberg Media. She seemed genuinely happy to be in Pakistan and showed us photos of the world's highest ATM machine (located in Pakistan). She also said that Malala is her hero. She says she graduated from Harvard, adding that that only reason why is she is mentioning this fact is that her famous brother Mark, did not.
Zuckerberg was working in digital marketing at Ogilvy in New York, when her brother called her to ask her to work on marketing at Facebook ("I knew he basically wanted me to work for free"). Her time at Facebook included the launch of Facebook Live, an idea she came up with during a Hackathon (an activity at Facebook which required employees to spend all night at the office brainstorming.)
"Only two people watched the first session – my mom and dad. Then, Katy Perry's people called me out of the blue and said: 'We heard you have launched a TV show and Katy wants to be on it'. My instinct as a woman was to say sorry, it is not a show; then I thought like a man and I said: 'Yes, it is a reputable show.'"
Eventually, Zuckerberg left Facebook. As she put it, despite the fact that she was working with and meeting celebrities (President Obama was featured on Facebook Live in its early days), she was tired of "being the only woman in the room." Since then, she has written several books on women empowerment and managing work life balance. She is a mentor for budding entrepreneurs via the Zuckerberg Institute which she set up.
Among the topics she touched upon was responsibility with regard to technology. "I went through professional heartbreak when I saw a man walk into a mosque and kill people in New Zealand and air it on Facebook Live. This is why I am so honoured to be here, because we have an opportunity to understand how incredible tech is, how much it can change, but at the same time we need to ask ourselves difficult questions about tech and prepare ourselves for them."
Her advice is unplug from technology. "None of us will change the world, if we are constantly responding to other people's messages." At the end of the session, she told the audience that her dream had been to sing on Broadway… and… then yes… she sang for us! "I thought the only way to end our time here is with a song. I hope you like The Little Mermaid… I had background music but it doesn't seem to play; so I am going to sing acapella." And she began with "Look at this phone loaded with apps; Siri and Facebook and Apple Maps…. Look at around here you'll think, wow she's got everything…!" Zuckerberg is clearly a born performer and knew exactly how to win her audience over.
Goodwin wows: Coming up on stage next, Tom Goodwin, Head of Innovation, Zenith Media, commented that he was intimidated to be following someone who sang! He needn't have worried; his session on The New Rules for Businesses in the Post Digital Age was very inspiring and although he did not match Zuckerberg's vivacity, he kept audiences mesmerised with his content.
He termed the times we live in as the 'The Interim of Things' because we have not understood technology and the impact of the changes we are experiencing due to its increasing reach on our lives. "People assume my job is to talk about tech, AI or what 5G will bring, but my job is more human. It's about how tech has changed the world and how it has not."
In his view, technology is not sufficiently customised as a medium as far as advertising and marketing are concerned. "We are not rethinking and rebuilding." To illustrate this, he showed clips of how TVCs are still uploaded on YouTube without modification or customisation. Similarly, the packaging of products is not changed in order to increase sales on online portals. He added that other than transforming themselves digitally, companies need to question why they exist in light of changing consumers needs. In his view to truly become digitised, companies need to reinvent themselves."
"Netflix did not (just) take existing TV shows and films; they completely re-imagined them. They changed the duration of the episodes because they realised, the duration used to be dictated by commercial breaks on TV. Now any show on Netflix can be of any length and released in its entirety."
He added that the world's largest fastest growing companies are start-ups and "show the power of constructing something from nothing… they may have technology at their core, but they have an understanding of consumer behaviour."
He lauded Pakistan as a market that is diverse and where start-ups are beginning to shine. "The best place in the world to change is Asia or a market like Pakistan, which has incredible tech talent, diversity, and a recognition of [the importance of] women in businesses. Let's work around possibilities not memories." Such was the impact of Goodwin's talk that during lunch we ran into several people looking for him (including ourselves). Unfortunately, we didn't have much luck!
A cultural detour: A panel discussion on Pakistani Art: Romancing the Future featured a conversation between artists Salima Hashmi, Rashid Rana and Adeela Suleman. Hashmi spoke about female artists who have effected change by "returning the male gaze with courage". Rana focused on his work which uses the power of technology and the ideation process behind it. Suleman about Karachi during Zia's time and target killings (the inspiration behind her art) and how the death of Naqeebullah Mehsud led her to create Killing Fields – the installation at the recent Karachi Biennale that was unceremoniously removed within two hours.
Sports and glamour go hand in hand: Wasim Khan, MBE, CEO, Pakistan Cricket Board (PCB), spoke about the evolution of PSL. "The idea was to unite the nation and bring happiness to the country especially after the attack on Sri Lanka's team 10 years ago, which had repercussions for Pakistani cricket. PSL changed perceptions. He made an interesting point when he said that that cricket is not just a sport - PSL has spectacular opening and closing events aimed at global audiences and which have contributed to changing perceptions about Pakistan. "It not just about cricket it is about entertainment; we showcase the best of Pakistan so we can sell the country and promote our superstars on a global stage."
Watch this space for our assessment of the concluding sessions of AdAsia 2019.