AdAsia kicks off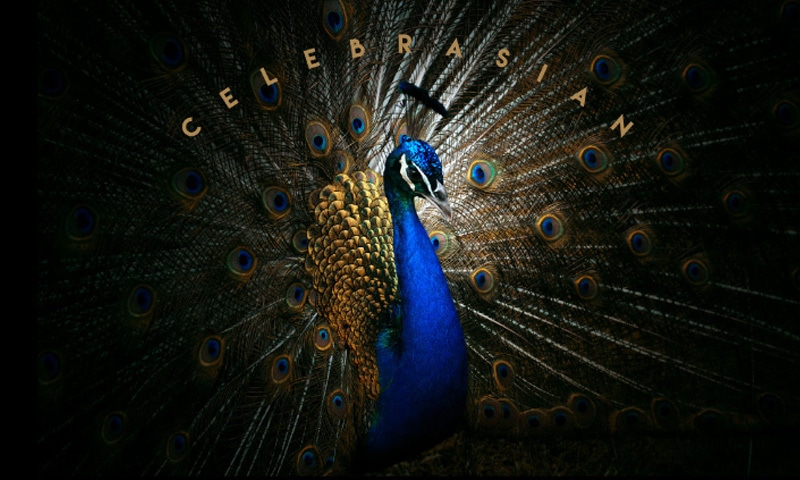 As we board the plane on Monday afternoon in Karachi, headed for Lahore and AdAsia 2019, it seems that everyone onboard is headed there too and there is clearly a buzz of excitement in the air.
Lahore is slightly chilly as we land and as we head straight to the PC to register, buntings depicting an emblazoned peacock in truck art style can be seen, welcoming delegates. Registrations are smoothly done; delegates, we are told, have been armed with copies of Aurora's special 140-page 'magnum opus' which carries a special section titled 'The Curtain Rises on AdAsia'.
A few hours pass settling in our hotel and then, we are on our way to the famed Hazuri Bagh in Lahore's Walled City where the opening ceremony of the 31st edition of AdAsia is set to take place. The Lahore Fort serves as a stunning backdrop and even though the neon lights make one think of an eighties disco ball, the result is rather stunning.
Hosted by Mikaail Zulfiqar and Naveen Waqar, the event opens with an address by Sarmad Ali, head of the Organising Committee; he welcomes delegates and speakers with a "Jee Ayan Noo" which he said, roughly translates to "We welcome you with all our hearts" and expresses his pleasure at the fact that AdAsia had finally returned to Lahore after 30 years. As the evening progresses, Seema Jaffer, Vice Chairperson, PAA, Raymond So, Chairman, Asian Federation of Advertising Association (AAFA) and Richard Quest, Journalist and Business Editor, CNN (who described the event as extraordinary) take turn to welcome the audience. Performances by the up and coming band, Bayaan follow, adding to the festivities of the evening. Dinner, which consisted of Chinese food primarily, was served a tad late at 10:30 p.m., after which we return to our hotel, ready for the next day.
Day 1 Begins
The first day of the Congress began, as is typical of most events in Pakistan, slightly late. Prime Minister Imran Khan is unable to attend, and Javed Jabbar, Honorary Chairman, AdAsia delivers the welcome address, following which Maya Wattano, CEO, Denstu Aegis Network Asia and Head of the Organising Committee of Ad Asia 2017 (which took place in Bali), passes the baton to Sarmad Ali.
Several awards are announced by AAFA, the first of which is the Asia Leadership Award, which goes to Khawar Butt, Founder & Chairman of English Biscuit Manufacturers (EBM); his daughter, Dr Zeelaf Munir, receives the award on his behalf and introduces EBM's new logo to the audience. "This new corporate identity celebrates our brand-purpose: nourishing lives, hearts and communities," she says. The Hall of Fame Award goes to Javed Jabbar, while merit awards are given to Sarmad Ali and Tariq Rasheed (Secretary General, PAA).
The Congress begins
The Congress begins in earnest with an hour long conversation between Sir Martin Sorrell, Founder, S4 Capital and Richard Quest and is extremely engaging. Sir Martin, a firm advocate of digital media, speaks with assertion about the two 'pillars' which he believes will change the business of advertising: content and programmatic, all the while advocating the use of data when it comes to creativity. "Data informs creativity; it makes it more effective," he says, adding that contrary to what people may think, data does not stifle creativity. (Towards the end of the session, Quest describes himself and Sir Martin as 'Pakistan virgins', while using the word stimulating within the sentence, causing the audience to laugh uncontrollably.)
After a traditional Pakistani lunch, Ali Rez focuses on how advertising can change the world. He cites several examples of communications by his agency as well as international ones (including MoltyFoam's Bilbeds and Ariel's #DadsShareTheLoadToo) which have affected societal change, all the while increasing sales. In fact, for all the naysayers who often state that cause related marketing efforts "do not drive sales", Rez cites statistics that prove that advertising which promotes non-stereotypical behaviour and drive change can in actuality rev up sales by an estimated 25% according to data released by Unilever.
Rez's presentation is mirrored by that of Yasuharu Sasaki, ECD, Dentsu, for whom technology is the way forward in creating effective communications solutions, resonate with consumers and in the process change the world for the better (and increase sales, of course). One example worth mentioning is the Ton Ton voice sumo – a 'game' developed by Sasaki and his team, which is used at to help elderly people improve their throat function and prevent fatalities."Creativity [and technology]," he concludes, "can not only change advertising it can change society."
Quest is back in the afternoon, borderline hyperactive and borderline obnoxious at times; the thrust of his session centred on leadership and how important it is for businesses to stick to their core values and take a stand if they believe in a particular cause. Quest's session was possibly the most interactive one so far. He asked audience members whether they were leaders or followers and some did not raise their hands, he commented: "You should wonder why you are in this room in the first place!"
The last session featured Atiqa Odho and Fawad Khan who spoke of the perils of being celebrities, the ethics of being brand ambassadors and how the characters they portray can sometimes linger on in their personal lives. However, given the energy that was apparent in the earlier part of the day, this session seemed to fall flat given that it lacked focus.
The day does not end there and after a short break we head to Lahore's Food Street – again in the Walled City. Sufi music emanates throughout the and folk musicians and dancers perform with zeal; hundreds if not thousands of selfies and videos are taken and countless platters of desi food – seekh kababs, tawa chicken and sarson ka saag – are consumed. All in all, a fitting end to a charged day.