Published in Nov-Dec 2022
Fatima S. Attarwala charts the emergence of a promising new Made in Pakistan brand.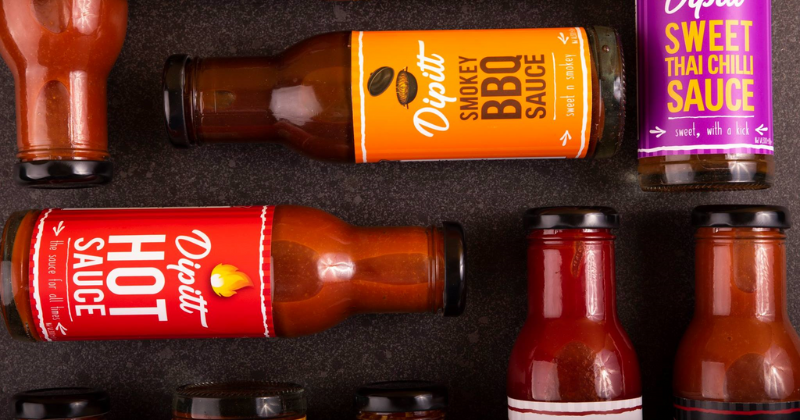 It started with a birthday and a husband's unplanned get together.
Syed Zeeshan Haider, co-Founder and Director of Its Truly Tasty (ITT) Foods, invited a few friends over to his house for his birthday. His wife, Sammer Sultan, fellow co-Founder and CEO of ITT (and co-Chairman Shan Foods) had planned steaks for dinner. Now that friends were about to come over, dinner needed to be rethought. A brain wave of chicken wings led to a hasty order of ingredients and a meal so deliciously prepared that the guests found it hard to believe that the food was home-cooked.
Fast forward two years and in January 2016, Haider introduces wings at Karachi Eat. "Chicken wings in Pakistan are considered a starter or a side dish, not a meal in itself. But during my travels I enjoyed eating chicken wings as a meal, and wanted to introduce that concept in Pakistan," explains Haider. With this in mind, he decided to try out his idea at Karachi Eat and set up a stall he called Wingitt.
"We ordered about 50 to 100 kilos worth of chicken wings – they were supposed to last all three days of the festival, but we sold out in four hours! I sent out an SOS to friends and family and secured another 500 kilos for the next day, and we spent the night mixing sauces and prepping. The next day, we sold out again and had to order some 1,000 more kilos."
Convinced there was a market for his product, Haider opened the first branch of Wingitt a month later. "There were plenty of naysayers. People said that it was a one-off event fluke and that snacks may work at Karachi Eat but are not viable as a restaurant." Wingitt proved them wrong and now has three branches, with plans to expand to other cities.
Wingitt led to Dipitt. Customers would come to Wingitt and ask for their sauces and Haider, with his FMCG background, spotted another business opportunity. "Initially, we sold our sauces in plastic ramekins for Rs 50. We sold about 10 to 20 at a time; at that time, flavours like wasabi mayo and honey mustard were particularly popular." He started working on the sauces in terms of developing the product and the packaging. "Although product development was not new to me, starting up my own business was."
To test the idea out, he named his range of sauces Dipitt and decided to test the market by making them available at Springs in Defence, Karachi. They sold out in a few days and he was asked to restock. That was when his focus shifted from Wingitt to Dipitt.
Initially, the sauces were made in the home kitchen in batches of 10 kilos. However, it soon became apparent that they would not be able to keep up with the demand and he and his wife asked Sikander Sultan (his father-in-law) if they could use Shan Foods' manufacturing facilities. "We set up shop at Shan's pickle factory and cooked the sauces in vats of 25 kilos. It was then that Dipitt's journey took off."
In terms of the market, although ketchup, chilli garlic sauce and mayonnaise have been available in Pakistan for at least 40 years, none of the manufacturers had invested in these products in terms of R&D and launching new variants to keep up with new tastes. That is the niche Dipitt found. The younger generation was moving away from honey mustard, ketchup and mayonnaise and towards wasabi or chipotle. This market was being catered to by imports. "Sammer's and my international exposure helped us spot trends. At the beginning it was just the two of us working on Dipitt; learning and taking advice from Sammer's father," says Haider.
He adds that "In Pakistan, there is a notion that a good product cannot be made in Pakistan and I wanted to change this mindset." One of the challenges was finding good-quality raw materials. Dipitt only uses the variety of chilli used in tabasco to make their tabasco sauce and chipotle pepper to make their chipotle – and these have to be imported. At present, the percentage of imported raw material for Dipitt is about five percent, but Haider foresees this may increase with demand. With this in mind, Dipitt is working towards developing a home market by growing specific chillies in Pakistan – in fact, farmers in Sindh have started growing jalapeños and tabasco peppers.
Covid-19 brought with it another opportunity for the husband and wife team. Previously, the Middle East and East Asian markets used to import most of their sauces from the West, but with supply chain problems arising from the pandemic, these markets were having difficulties sourcing. Spotting an opportunity, Haider started sending out samples of his product to various overseas contacts. In this way, he was able to connect to a distributor in Japan for his habanero, tabasco and chipotle sauces. In the Middle East, he was in touch with Panda Retail Company, one of the biggest retailers in the region. As a result of these efforts, 40% of Dipitt's sales come from exports. The difficulty with exports is the fact that there is a lot of competition and most companies are known for one particular product within their range; for example, Heinz for ketchup or Hellman's for mayonnaise. Dipitt has an advantage given their range – 47 different sauces – and this gave them depth in terms of shelf space and markets. Some markets will import their entire range, others specific ones only – for example, Harissa in the UK.
Locally, Haider estimates that the condiment sauce market is worth about Rs 50 billion, give or take five billion rupees, of which ketchup and mayonnaise account for Rs 20 billion each. The remaining Rs 10 billion is divided among various sauces, of which Dipitt is the market leader. Another factor that has helped Dipitt is the fact that the depreciation of the rupee and the imposition of duties have made imported sauces a considerably less viable proposition for most grocers. Dipitt was able to step in and offer international quality at local prices. Currently, local sales are divided 50:50 between restaurants (Hardee's, KFC, McDonald's) and retail.
Going forward, the vision is to grow the portfolio to 100 products. "Day in and day out we are working on innovation. Our vision for the next five to 10 years is to be available on every dining table, globally," concludes Haider.
Fatima S. Attarwala heads Dawn's Business & Finance desk. attarwala@gmail.com