Published in Nov-Dec 2019
Aurora polled Pakistan's leading agency and corporate heads on their thoughts about AdAsia 2019.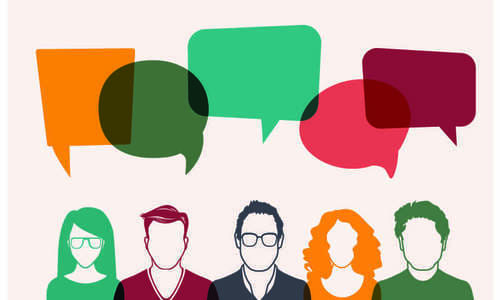 In your opinion, how relevant/irrelevant is AdAsia to Pakistan's marketing and communications industry?
As Pakistan's marketing and communications industry moves into 2020: i) What are the three biggest changes to have impacted your agency/brand communication efforts in the last decade and what concrete steps have you implemented to adapt to them? ii) What further changes will you implement in order to ensure your agency/brand stays relevant?
Hamid Ismail
CEO, Bisconni
1 Relevant. AdAsia is the largest and most prestigious advertising congress in Asia. An opportunity to display Pakistan's advertising and marketing industry to the world. Will help us learn, share, showcase and exchange practices with different advertising gurus.
2 i) Economic instability: We have tried to achieve economies of scale through maximum utilisation of our production facility to reduce overheads. Market saturation: Produced clutter breaking communications and build brand equity. Content and digital marketing: Creative content marketing and devising brand communication strategies for each brand separately on social media.
ii) Horizontal integration: By capitalising on existing facilities and exploring new categories. Continuous innovation and new product development: We are 'Innovation Gurus' and are developing the products and the communication as per the needs of consumers.
Brand building on multiple cost-effective touchpoints: Our mission is to make life simple for our consumers by communicating a single idea across all touchpoints.
---
Abrar Hasan
CEO, National Foods
1 Relevant. Strategically shows how ideally placed Pakistan is for hosting regional events. Opportunity to showcase and collaborate with some of the best creative talent in Asia.
2 i) Measurement, Thinking beyond the 30 second spot and experiment. We believe everything is measurable and data dictates our course of action in our brand communications. Digital and technology are an integral part of our communication mix; they have given us the ability to evaluate results in real time, find creative ways to go beyond conventional TV spots and experiment with creative formats to understand what works best for our brands.
ii) Regularly review the consumer experience and brand journey. Continue to deliver on our brand promise. Reward consumer loyalty.
---
Aziz Jindani
CCO, Colgate-Palmolive Pakistan
1 Relevant. It is always good to bring together a community of marketers and advertisers as it forges a sense of belonging. AdAsia comes with its own equity and affords locals an opportunity to benefit from the greatest minds in the industry from the region.
2 i) Multi-screen media consumption versus TV only. Importance of key influencers such as celebrities/thought leaders. Human stories versus hard sell. We are adapting to these challenges by putting a premium on finding 'winning ideas' rich with local insight. Our campaign briefs have become media agnostic to ensure that we can judge early on if the idea can stretch across screens and mediums. We have deliberately moved to leveraging key influencers in our ads as they maximise the bang for the buck on media investment.
ii) The single biggest driver of FMCGs is consumer value (i.e. the price you ask consumers to pay for the benefit they perceive they get). Keeping this equation in equilibrium is the primary objective of all marketing. Consumers do not just buy the functional attributes of the brand; rather, they buy into what the brand stands for. Hence, our brands need to be ready to open up their hearts to consumers. To stay relevant, we have to keep our product offerings up to date and ensure that the essence of the brand is continually enriched to resonate with the evolving tastes and sensibilities of consumers.
---
Narmeen Khan
Managing Director, Mondelez Pakistan
1 Relevant. AdAsia 2019 is an excellent platform for Pakistani advertising to collaborate with talented professionals delivering best in class work in advertising.
2 i)Rise of digital. Consumers are much more aware and savvy. Need for efficient advertising campaigns within limited budgets. We constantly work with our agencies to help them build capabilities to meet the fast changing advertising landscape. Given our global presence we constantly share learnings and trends with our agencies.
ii) Agencies with a digital first approach instead of a TV first approach as the gap between both mediums is going to shrink in the next decade.