Aurora polled Pakistan's leading agency and corporate heads on their thoughts about AdAsia 2019
1. In your opinion, how relevant/irrelevant is AdAsia to Pakistan's marketing and communications industry?
2. As Pakistan's marketing and communications industry moves into 2020:
i) What are the three biggest changes to have impacted your agency/brand communication efforts in the last decade and what concrete steps have you implemented to adapt to them?
ii) What further changes will you implement in order to ensure your agency/brand stays relevant?
Roar Bjærum
Deputy CEO, Telenor Microfinance Bank
1 Relevant. AdAsia will create a positive stir in advertising circles.
2 i) Digital marketing as a sales, communication and platform channel: We have developed competencies in teams to cater to this. Generational shift from Millennials to Gen Z: We are making our communication strategy relevant to a new generation. Integrated marketing communication has pivoted towards a uniform customer experience approach on each touchpoint; we have changed our execution strategy accordingly.
ii) Customer centricity will be the key driver for brand relevance and this requires us to be a lot more agile, adoptive and contextual in how we build and communicate to ensure a relevant customer experience at each touchpoint.
---
Ahmad Ghulamhussain
CEO, Agro Processors & ATMospheric Gases
1 Relevant. A great platform for the local industry to learn from global successes and showcase Pakistan's talent.
2 i) Rise of digital media, shorter attention spans and fragmented audiences have been the biggest challenges. We are investing in our teams to address capability gaps and convert these challenges into opportunities.
ii) Redefine the traditional role of a mother in our brand pitches. Modern women are more than their family and kitchen. We must evolve our outlook. The mindset of agencies must shift towards connecting with segmented audience through customised digital approaches rather than the traditional mass approach.
---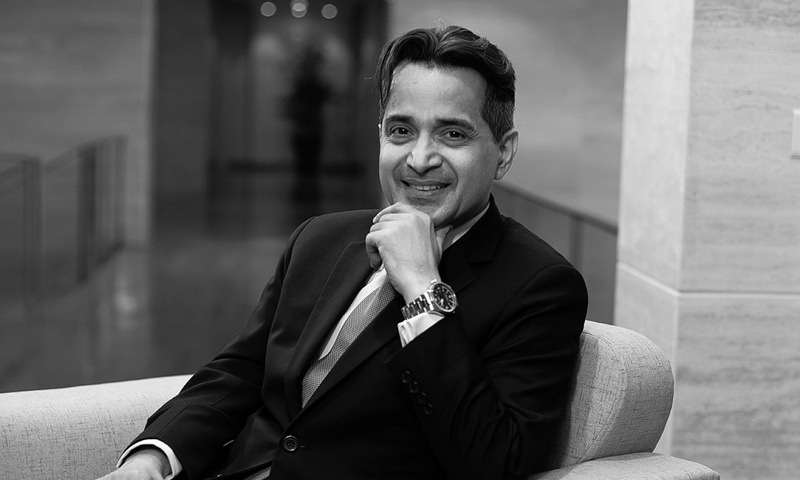 Ali Habib
Chief Corporate Communications Officer, Corporate Affairs, HBL
1 Relevant. We live in an age of disruption and AdAsia 2019 brings that disruption face-to-face with communication professionals in Pakistan. It will allow us to showcase the best of Pakistan professionally and as a country.
2 i) Fragmentation of media: An unprecedented level of choice in media.
Personalisation of the message: Consumers are split into social media selected tribes, where their consumption of entertainment and news is shaped by algorithms that define their choice. Role of influencers: Good, old-fashioned advertising is no longer the only way to a consumer's heart and share of wallet. What influencers say and do is very credible.
ii) Meet (or create) relevant consumer needs and communicate them in media that target specific audiences in a way that is relevant to them and the selected medium. Given the pervasiveness of social media, engage with customers 24/7 and develop quick capabilities to change the message (and/or the product) based on what people are saying.
---
Shehnaz Basit Ikram
COO, Gul Ahmed
1 Relevant. AdAsia 1989 was a tremendous success which enabled knowledge sharing among industry experts. A great platform to cast a positive light on Pakistan's image.
2 i) Digital transformation: A digital presence is a necessity. Young population: Continuously adapt our branding to stay relevant. E-commerce: Stay agile in light of changing trends in the local and global market and improve the online experience.
ii) Be an authentic and genuine brand by bringing more engagement in our communication and being quick to adapt to the market.