Published in Nov-Dec 2019
Aurora polled Pakistan's leading agency and corporate heads on their thoughts about AdAsia 2019
1. In your opinion, how relevant/irrelevant is AdAsia to Pakistan's marketing and communications industry?
2. As Pakistan's marketing and communications industry moves into 2020:
i) What are the three biggest changes to have impacted your agency/brand communication efforts in the last decade and what concrete steps have you implemented to adapt to them?
ii) What further changes will you implement in order to ensure your agency/brand stays relevant?
Nida Haider
Managing Partner, IAL Saatchi & Saatchi
1 Relevant. AdAsia will be a place to learn, find inspiration and network. Especially valuable will be the world class talent invited as speakers. They will help elevate our thinking and expand our horizons.  
2 i) The smartphone: It has revolutionised the way we approach marketing strategy and communications and paved the way for  'always on' communications, snackable content, location based targeting, data gathering and re-targeting, mobile first creative executions, one-on-one engagement, new mobile technologies (QR codes, NFC, AR), social media platform strategies, mobile payments, gaming – the list is endless. As agencies, we have to incorporate the right expertise to strategise and create for all these areas. 
The impatient and informed consumer: The increase in data and technology has resulted in a consumer with the lowest attention span ever and with the greatest access to information ever. They have higher expectations and less patience and we have to work harder to connect with them. Our focus is to build a deeper understanding of their desires, interests, attitudes and behaviour through primary and secondary research so that we can create communications that resonate with them. Content: This is one the most popular ways to engage with consumers without hitting them with a hard sell. They can be snackable bits of original content or longer format programmes, such as National Ka Pakistan or Pepsi Battle of the Bands. Advertisers need to think like content producers and focus on creating fans of that content as well as consumers of the product.
ii) We will continue to be quick to learn, implement and optimise with new information, technologies and media formats. The key is to never stop learning. 
---
Syed Amir Haleem
CEO, Kueball
1 Relevant. Hosting a regional event brings a tremendous amount of learning and collaboration with personalities like Sir Martin Sorrell, Randi Zuckerberg, Tom Goodwin and more; there will be a lot to absorb.
2 i) Smartphone penetration will continue to grow exponentially. Communication will continue to become data driven. Greater focus on tangible ROIs. A complete re-hauling of the agency structure to become more data driven with a focus on tangible result oriented marketing.
ii) The transition from 'soft' communication to result oriented communication must be completed. Ads that deliver footfall, trackable sales, meaningful conversations and user-generated content will be in demand. Agencies that cannot deliver clear, tangible results will start to fade away.
---
Faraz Maqsood Hamidi
CE & CD, The D'Hamidi Partnership
1 Relevant. We are getting Singapore for the price of a ticket to Lahore. An incredible opportunity to learn, grow and be inspired.
2 i) We are seeing a unique marriage of technology, design and innovation. As old media folds, a younger, digitally connected and more cosmopolitan audience is connecting the dots and calling the shots. And so must brand and agency.
ii) Agencies everywhere must use the opportunities of today to make a step-level change to achieve cross-platform brand orchestration so that their custodianship doesn't run the risk of haemorrhaging in a hyper-connected, sharing economy.
---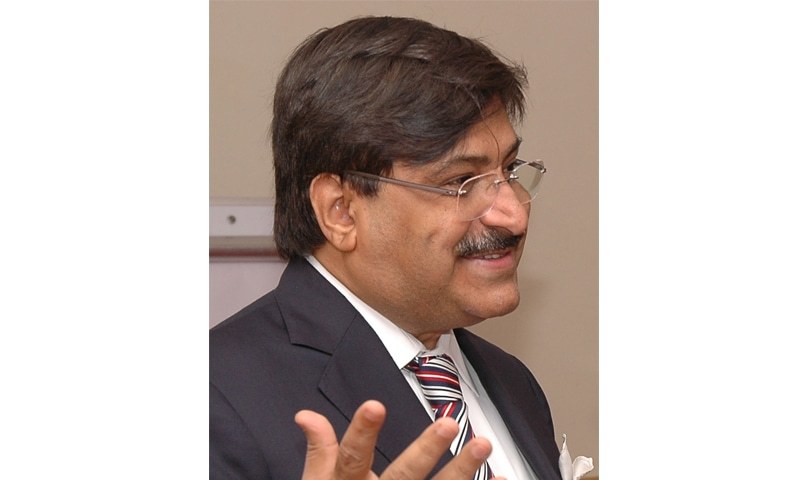 Masood Hashmi
President & CEO, Orientm McCann
1 Relevant. This is a good time to showcase Pakistan as a lot of work is being done on structural reforms, and in the coming years we will see considerable investment coming into Pakistan.
2 i) We have seen a transformation worldwide, as well as in Pakistan, in media and advertising with reference to connecting with consumers. Traditional media is less relevant, digital is evolving, e-commerce is a reality, content is king, more focused measurability, experiential marketing, AI is here, horizontal organisational structures and digital is no more an icing... it is the cake!
ii) We are revisiting our business model and making changes accordingly. We are focusing on new ways to reach consumers and on new forms of content.