What Pakistani retail brands are doing to forge ahead.
In an episode of the TV show Mr Selfridge, Harry Gordon Selfridge, the American founder of the eponymous London department store, has what could have been termed a revolutionary idea, given the time period the show is set in (the early 1900s). Instead of selling perfumes in the pharmacy (the practice at the time), he decrees they should be sold at a counter located at the front of the store. His decidedly conservative British staff are appalled at the idea, saying that such items are a "woman's secret" and that "no respectable woman" would "touch" items such as rouge. Needless to say, the dynamic Mr Selfridge pays no heed to such reservations and does as he pleases. This incident apparently took place in 1909; 110 years later, one could almost argue that many Pakistani fashion brands are headed the Selfridge way as perfumes and cosmetics are increasingly finding their way into many fashion retail stores, in addition to accessories such as handbags and homeware.
Aspiring to be lifestyle brands
It is likely that Ideas by Gul Ahmed was the first large-scale concept store to be established in 2003; Khaadi, which came into being in 1999, ventured into home textiles a few years later.
In terms of fragrances, one of the first brands to introduce them was J., seven to eight years ago, followed by makeup and cosmetics. Bonanza Satrangi ventured into fragrances two years ago, and cosmetics earlier this year, and Khaadi have introduced skincare products and fragrances in the last six months. Sana Safinaz introduced bags and shoes in 2017, five years after they established their first retail store in 2012. Although specific timelines are not available for other brands, it is safe to say that over the years other brands, including Alkaram Studio and Sapphire, have added line extensions such as accessories, home textiles and shoes.
According to several industry experts Aurora spoke to for this story, the reason behind these product extensions is neither low consumer footfall or sale volumes, but rather an attempt by these fashion retailers to evolve into lifestyle brands, and become a part of other aspects of their consumers' lifestyles, clearly following the footsteps of high street fashion brands overseas such as Zara.
Ahmed Ali, Group Brand Manager, J. and Almirah, says the intention is to provide customers with a "lifestyle experience."
Uzma Khan, CEO, Sana Safinaz, agrees, adding that for Sana Safinaz, handbags and shoes were the next logical step when it came to "completing the look", as well as providing convenience for their customers. "Our philosophy is that we don't sell clothes; we sell a 'look' and to complete it, we offer shoes and handbags. We believe in providing convenience to our customers who are increasingly pressed for time and would rather make as many purchases as possible from one store. Our aspiration is to be like omni-brands such as Takashimaya; we are obviously not there, but that is where we want to be." She adds that Sana Safinaz will explore other categories in the future, but have a slow and steady approach towards growth.
In their attempt towards becoming lifestyle brands, most of the fashion retail houses Aurora spoke to placed a great deal of emphasis on the retail experience, hence the trend of flagship stores and the concomitant attention to store design, eye-catching displays, mood lighting, spacious counters and high-end fixtures – a trend furthered by the increasing number of malls that have opened, providing brands with more space (the covered area for a flagship store ranges anywhere between 10,000 and 50,000 square feet, whereas for regular retail space, the range is between 500 and 1,000 square feet).
According to an article titled Fashion: The High Street's Mega-Store Obsession published on December 27, 2017 in Eos, the emphasis on interiors is a further attempt at differentiation by many brands. "Large budgets are spent on interiors. Sapphire's stores have a trademark white varnish with birds suspended from the ceiling, fountains holding court in central zones and leafy green plants popping out here and there. Khaadi's stores have earthy brown interiors set off by geometric installations. Sana Safinaz opt for a 'luxe' [luxury] effect, with chandeliers, tasteful vases and plush couches."
Ali adds: "At J. we are making an active effort to revamp our stores. Previously, outlets for Almirah (our high-end brand) were relatively dark; we have changed that in order to create a new identity."
In this regard, Khaadi could be termed a trendsetter, given that they were among the first to emphasise interior design and have now launched Kanteen, a restaurant within the premises of their Clifton store in Karachi.
Features such as a restaurant and extended product lines are another way to attract footfall, as fabric and prêt are often impulse buys. In fact, according to the Aurora Fashion Retail Survey, 34% of the respondents termed their buying behaviour in terms of ready to wear as an 'impulse buy'; 31% said the same thing with regard to fabric.
Tailoring an experience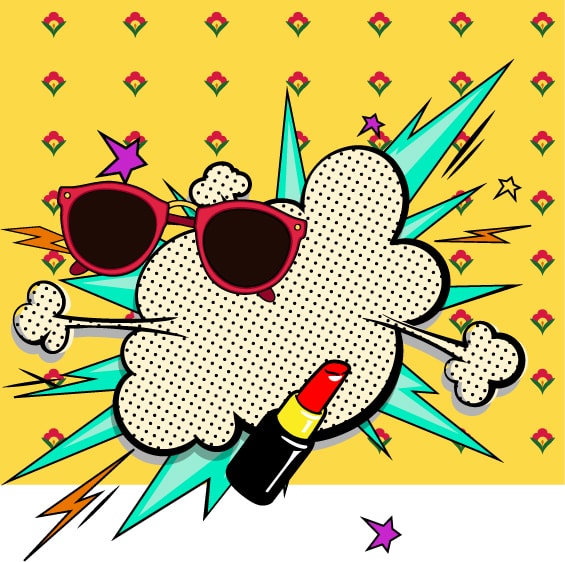 Another way that brands are attracting custom is by placing added emphasis on customer service (one could argue that this aspect of the business could be improved further). As Ali puts it, "customer service is a way to stand out from the competition."
Hammad Ilyas, Head of Marketing, Al Rahim Retail (Zellbury), says that the company's objectives are to treat their customers "like royalty". "We place a great deal of importance on customer service, especially in smaller cities where customers are accustomed to a more personalised service; they are used to walking into a store where the owner is the key salesperson and they expect individual attention from him."
Zeeshan Haider, GM Marketing, Sapphire, is of the opinion that "you cannot survive on the high street without focusing on the retail experience. It has to be convenient, seamless and positive, every time – for a long time – in order to cultivate loyal customers."
---
Most of the experts in fashion retail estimate that ration for branded versus unbranded for clothing is at the very least 20:80, or at the most, 30:70. What this means is that the amount spent at retail stores (based on Gallup Pakistan's data) ranges between 199.8 to 299.7 billion rupees ($9-12.4 billion).
---
Venturing far and wide
In addition to their product lines, most of these brands are increasing their geographic footprints. Although statistics for all the major players are not available, according to Aurora's September-October 2015 cover story The Prêt Effect, Khaadi had 40 stores in 11 cities; J. 62 stores in 20 cities, Gul Ahmed Ideas 65 stores in 17 cities and Alkaram Studio 22 stores in 12 cities. Today, for the most part, the numbers have increased, and in some cases the growth has been significant especially in terms of the number of cities. For instance, Khaadi have 52 stores in 22 cities, J. have 89 in 32 cities and Gul Ahmed have over 100 in 60+ cities. Similarly, Sana Safinaz have a total of 31 outlets in 14 cities; in their first year of operations they had four stores, and the rest were established in the last four to five years. The emphasis on opening in two and three-tier cities is illustrated by the fact that a relatively new entrant such as Zellbury (established two years ago), already have a presence in 28 cities across Pakistan. (Several brands have a presence overseas, including Khaadi and J.)
The attraction in moving further afield is because there are too many brands in the urban centres (hence stronger competition) and the second- and third-tier cities offer more opportunities for growth. For example, Sana Safinaz have recently established an outlet in Swat, while Zellbury have opened five stores in Lahore and Karachi (they do not have a presence in Islamabad yet), while choosing to locate their remaining 23 stores in smaller cities such as Daska, Khanewal, Mardan and Muzaffarabad. Another reason is the fact that the people living in these cities and towns have substantial purchasing power, mainly due to the phenomenon of foreign remittances. In fact, Bilal Ghani, Executive Director, Gallup Pakistan, estimates that approximately 1.5 million families (eight million people) are directly dependant on remittances from overseas and that brands which target this segment "have a significant chance of prospering." Hanif Bilwani, CEO, Bonanza Satrangi, in his interview, adds that due to the rupee's devaluation, the spending power of this small, yet significant proportion of people has increased even further.
The value of fashion retail
In a report especially commissioned by Aurora, Gallup Pakistan estimated that between 2016 and 2019, Pakistanis spent a total of 700 billion rupees ($45 billion) on textiles (including clothes). The report, which was based on data collated from the Household Integrated Income and Consumption Survey 2015-16 conducted by the Pakistan Bureau of Statistics, further reveals that at least 10% of an average household's income is spent on textiles/clothes.
In another report collated for Aurora, Gallup Pakistan projects that in 2019, Pakistanis will spend 999 billion rupees ($62 billion) on clothes/textiles (an increase of 43%). However, Bilal Ghani does point out that the major growth did take place in 2016 and 2017 and since the second half of 2018, growth has decreased significantly, due to the economic downturn. Most of the experts in fashion retail estimate that the ratio of branded versus unbranded clothing is at the very least 20:80, or at the most, 30:70. What this means is that the amount spent at retail stores (based on Gallup Pakistan's data) ranges between Rs 199.8 to 299.7 billion ($9-12.4 billion). This figure is substantiated by data published by Report Linker (a company offering market research solutions) which estimates that "the Pakistani apparel retail industry's total revenues amounted to $9.9 billion in 2017."
Driving growth
One of the factors driving growth is the arrival of the mall culture across Pakistan. Khan points out that "until a few years ago, a lot of people viewed malls primarily as dining venues. This has changed, and they are increasingly going there to shop." Furthermore, as reported in this magazine's June-July 2017 cover story Retail Revs Up "several multipurpose malls are under construction in Bahawalpur, Faisalabad, Gujranwala, Islamabad, Lahore, Multan and Rawalpindi. Lucky One Mall in Karachi, touted as Pakistan's largest mall yet, and Packages Mall in Lahore are recent additions to the landscape."
Khurram Koraishy, Senior GM Marketing, Alkaram Studio (the retail arm of Alkaram Textiles) brings another factor in play. "Pakistanis are generally 'high consumers' be it with respect to food or what they wear. We consume more per capita compared to other countries. This, combined with the fact that we also like to show what we purchase, contributes to sales."
He adds that even people from lower income segments aspire to purchase 'branded' clothes. Alkaram Studio, he says, reaches this segment by holding sales (the norm for most brands) regularly, especially in stores located in areas such as Korangi. (Sales are a major crowd-puller for customers, according to the Aurora Fashion Retail Survey in which 32% of the respondents say they are a major influencer when it comes to the timing of their purchases; they also said they buy in bulk during sales.)
Haider points out that what is also contributing to the growth in fashion retail is the fact that brands have taken a 'mass approach' and are making active efforts to increase their consumer base. "Brands know that the real gain comes from increasing sales volume. Pakistan is a market of over 200 million people. Income inequality is high and therefore, serving a niche audience is not as attractive as it used to be. That is why brands have taken a more 'mass' oriented approach, whether it is in terms of pricing strategies, product assortments or marketing. They know they need to connect with the general public on a fundamental level repeatedly to succeed in the market conditions that lie ahead."
A challenging economy
Most of the fashion brands Aurora spoke to say they have not been unduly affected by the economic downturn or by the introduction of the 14% sales tax in July 2019. (Although they admit that prices have gone up). In their opinion, it will take some time for the effects of sales tax to be fully felt and that people will eventually come to terms with it. In the meantime, they are cutting down on overall costs to keep price increases in check. Adding substance to this, in the Aurora Fashion Retail Survey, 44% of the respondents said they do not buy as much due to the economic situation and the sales tax; 14% said they have their clothes stitched and 12% said that they now purchase more unbranded clothing. Ghani further says that "FY 2018-19 was a difficult one for the economy; the GDP growth was only 3.2%, and this had an obvious effect on the retail sector which witnessed a slowdown – from 6.57% in FY 2017-18 to a mere 3.11% in FY 2018-19."
The quest for differentiation
Although unwilling to go on the record, several brands concede that in terms of design, product differentiation is not that apparent. Ilyas defends this by saying that "fashion is not led by designers; it is led by what people want. Even overseas, there is not much difference between brands such as Gap and H&M." Khan adds that "as a designer brand, Sana Safinaz anticipates what customers want; we do not repeat or copy designs and the women who wear our brand stand out in a crowd thanks to our colour palette and designs."
In the Aurora Fashion Retail Survey, when asked to name their favourite brand, 17% of respondents said Khaadi and 48% mentioned other brands randomly. Eleven percent of the men named Outfitters as their favourite brand (59% said 'others' including local markets or bazaars) while 27% of the women named Khaadi as their favourite (41% said 'others'). This suggests that there are too many brands for people to call out one as their favourite, as well as the fact that differentiation is low.
The digital shift
Haider echoes the view of the majority of fashion retailers when he says that "in the last two years, digital has emerged as a very important medium for Sapphire." The question, however, is whether these brands are using digital to its maximum potential. Khalid Naseem, in his article, Fashion And The Digital Immersion writes that "creating online brand experiences for fashion brands is complicated. So many dimensions need to be consistently maintained to achieve differentiation... brands need to adopt a three-pronged strategy. Engage consumers through sensory or experiential cues; create brand interactions which resonate with consumers and create emotional experiences and portray the brand as a means to fulfil a desire. When it comes to fashion brands, offline and online often work in tandem."
While not discounting the importance of digital, Khan is of the opinion that TV remains important, although Taniya Hasan in her article The Battle For Desi-Cool comments: "Pick any fashion commercial released this year and if you remove the logo, you won't be able to tell Khaadi from Bonanza."
Other important avenues for promotion include fashion shows and according to Koraishy, (Alkaram participated at the PDFC Fashion show earlier this year) such shows are an effective platform. He also mentions the increasing role of fashion bloggers and influencers, even if many people are of the opinion that they lack credibility.
New opportunities
According to Ali, J.'s e-commerce sales have witnessed "triple digit" growth in the last few years, a view shared by many fashion brands. Apart from the convenience factor, e-commerce stores allow brands to reach audiences where they do not have a brick and mortar presence; Khan estimates that 20% of Sana Safinaz's online sales are derived from countries other than Pakistan.
Shamoon Sultan, CEO, Khaadi, says the potential of e-commerce remains untapped. "Our revenues continue to grow in both our brick and mortar concepts as well as our e-commerce platform. Growth in e-commerce could be faster if the banking system and digital landscape in Pakistan improved, which is why, although the number of digital users in Pakistan has shot up significantly, the transition to e-commerce has not been the same."
Another opportunity for growth is that in the face of the depreciation of the rupee, customers may turn to local options, as imported brands may become out of reach. Haider echoes this view, and says: "Further devaluation of the rupee could result in import substitution, and this can create opportunities for the domestic textile sector in areas which have been traditionally dominated by MNCs." He feels that local brands can therefore capitalise on categories such as athletic, leisure and night wear, in addition to hosiery and fragrances.
However, it is important to mention that the effects of the rupee's devaluation are not all positive; they have impacted retail brands as they import a substantial amount of fabric from countries such as China, as well 'trims' – such as zips – dyes, chemicals and accessories, in addition to machinery; furthermore, increasing prices of petrol and electricity are further affecting profit margins in a negative manner.
In conclusion, despite the economic climate, there is space for growth especially in second- and third-tier cities as well as in the e-commerce arena. There is also the likelihood that given the increasing number of players entering into women's and men's wear, several may go out of business or merge with other competitors.
On a more positive note, Koraishy says that despite the despondency Alkaram Studio have "aggressive" expansion plans. Sultan too is undeterred, saying "we have just started our journey, and plan to build a truly global brand that will make Pakistan proud. We are an inclusive brand catering to every member of the household through our range of brands and concepts; we aim to be relevant to consumers across Pakistan".
---
Editorial
Women the world over love to dress up and perhaps none more so than Pakistani women. From eight to 80, village dwellers or city slickers, begums or cotton pickers, these girls love to doll up and strut their fashionable stuff. So little wonder that fashion is big in Pakistan and perhaps the one sector of the economy that remains fairly confident in these times of pressure.
Fashion brands are forging ahead. They are expanding their footprint deeper into Pakistan and along the way diversifying their products and transforming themselves from mere purveyors of attire into lifestyle brands. The story, however, is not quite as bright for the unbranded sector, struggling under pressure from established brands that are widening their presence across multiple cities and becoming more competitive in their pricing. Ramping up the pressure is the inflation that adds to their running costs and the looming imposition of a general sales tax. There is little doubt that many will have to close down. But they are likely to do so because of market pressures and not because of an overall contraction in the purchasing power of their customers. Women, wherever they may be in Pakistan will continue to want their fashion fix, although some of them may have to reduce the dose or indeed the frequency.
Fashion is an overarching term encompassing many states of thinking and being – and in Pakistan, fashion primarily refers to people involved in textile design or manufacturing who have had the savvy and mettle to grow their ideas into successful home-grown brands. Kudos to them; running a successful business in Pakistan is not easy. Yet, these brands have managed to change the face of retail, opened up myriad employment opportunities, provided multiple channels for creative expression and in the process brought joy to their customers.
Globally, the rules of fashion are changing. Recently, LVHM signed on Rihanna as one of their creative designers, giving her her own label. Concurrently, more and more fashion houses (here we are talking Gucci, Hermes, LVMH and Prada, among others) are changing the way they manage their empires. An increasing number are breaking away from the formula of hiring experienced top-end designers in favour of 20 and 30-something designers who make up for their lack of long-term experience with an intuitive ability to connect and communicate to the Millennial generation. As the global conversation in fashion circles increasingly turns to issues of sustainability and the need to deploy greener industry practices, these young designers have imbibed these concerns as values to be abided by rather than concepts to integrate in their PR communication. At the other end of the spectrum, away from these fashion empires are new labels coming up largely driven by the power of social media. Who better to illustrate this than Italy's Chiara Ferragni who started off by writing a fashion blog called The Blonde Salad while a law student in Milan. Such was the meteoric success of her blog that she never bothered to finish her degree. Ten years on, she has 17 million+ followers on Instagram and her own clothing line. She also made it to Forbes' '30 under 30' list of power brokers and became a case study in The Harvard Business Review on 'how to monetise the two streams of blog and personal brand' and create a business. Pakistan too has its share of 'fashion influencers', however the problems here is credibility – firstly, does the influencer really know what she is talking about and secondly, is her commitment to the brands she supports driven by belief or by monetary gain?
On a more mundane level, e-commerce has opened up swathes of opportunities to reach a wider customer base, although in Pakistan relatively low levels of digital penetration away from the metropolitan cities and the absence of a sound online payment mechanism, are stymieing the platform's potential. Likewise with digital, where the medium is still not well enough understood to enable fashion brands to leverage distinctive narratives.
Fashion is incredibly demanding – especially at the top end of the pyramid where fast fashion gives way to couture. It calls for extraordinary talent based on rules that need to be learnt and then creatively applied, all the while retaining the prerequisite of functionality (whatever that functionality is meant to achieve). As the formidable Maheen Khan says in her profile, fashion is about creating new silhouettes based on form, shape and cut and therein lies a fundamental difference between a designer in the true sense and someone who has a flair to make clothes. "Does every man who builds a house call himself an architect? No. So why does every woman who makes clothes call herself a designer?" she asks.
Clearly, be it couture or fast fashion (branded or not), fashion in Pakistan is buzzing, combining the passion of creation, and the drive to succeed. Moving forward, the fashion industry will inevitably have to join the global conversation with respect to greener industry practices. According to Common Objective, the global fashion industry is the "third largest user of water globally (after oil and paper)... It is estimated that the fashion industry currently uses around 79 billion cubic metres of water per year, which is two percent of all freshwater extraction globally, and represents more than one tenth of the water used by all types of industry." In a water stressed Pakistan, it will become impossible for the local fashion industry to shrug off these disturbing facts – and the sooner they get to them the better. Furthermore, the fashion industry needs to be more transparent in terms of the wages they pay and the benefits they give. Millennials in Pakistan may not be as activist orientated as their counterparts elsewhere, but they are nevertheless on trend. The fashion houses that are able to credibly adopt best industry practices across the board stand to gain a very great deal in terms of sales – far more in fact than what they may save by not adopting these practices.