Published in Sep-Oct 2021
The good and the bad [commercials] from this past year, according to Hamna Farrukh, copywriter, Ishtehari.
Creating an ad is a challenge when there is little room for creativity. Clients who come to us usually have a list of items they want to address in the ad campaign, no matter how cringe-worthy or bizarre we think they will look on screen. However, as an agency, we have to respect the requirements of our clients and find a middle ground to deliver the campaign in the most creative way possible. Most of the time, we can churn our brains for the best results with a bunch of brainstorming sessions and countless cups of tea. But there are times when agencies face a creative roadblock, which is evident in the end product that runs on TV. Let's dive into the sea of fire and look at some good or bad commercials. (Yes, I love being judgmental.)
Brand: Dalda
Agency: MullenLowe Rauf Group
Campaign: Jahan Maamta wahan Dalda
Message: A stepmother can also love children wholeheartedly.
Effectiveness: Dalda is famous for addressing a mother's love, and the brand is built around it. I loved how they have touched upon a topic that not many brands previously talked about in this ad. Women are born with maternal instincts and if we make a child feel loved, they will surely love us back. Children are like cats; they will not respond well if you are mean to them. I liked how the whole thing played out without being too preachy. A stepmother cooks using the recipes of the real mom to make the child feel loved. How beautiful is this gesture? I would like to appreciate the realness that the actors brought to it.
Verdict: Full points to the team.
---
Brand: Golden Pearl (Hello Hair Shampoo)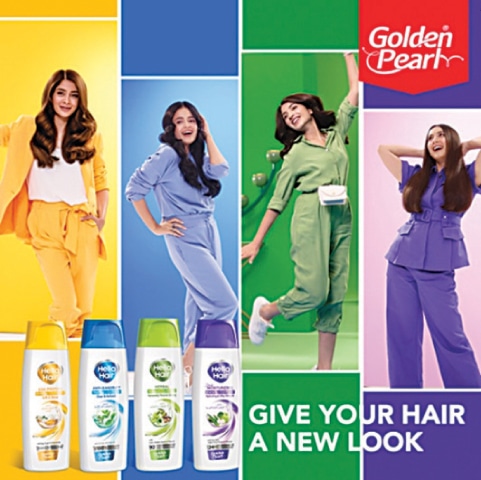 Agency: Cosmopolitan Films
Campaign: Meet the New You
Message: With this shampoo plus conditioner, you will become a new person.
Effectiveness: The first thought that comes to my mind is "Why?" Why was this idea approved? Why do you assume that a shampoo can change who I am? Can my shiny and bouncy hair change my life? Will I get over my emotional instability by using this shampoo, because they talk about a new me and whatnot? Secondly, what is this song? Hello, hello, hair hello. What? This ad is an example of how four beautiful women jumping around will not help if the idea is unimpressive. Also, what are those dance moves? I think they took inspiration from a policeman guiding traffic. I don't have words to describe what I feel when this ad comes on TV. The song straight up gave me eighties Paula Abdul vibes in 2021.
Verdict: Someone, please file a petition to ban the composition of English songs in Pakistani ads.
---
Brand: Knorr Noodles
Agency: Arey Wah
Campaign: Tummy Full, Tiffin Chatt
Message: Knorr noodles are so delicious; children will come home with empty lunch boxes.
Effectiveness: Why am I a sucker for cats? I would say that the ad agency managed to hit the bull's eye with this campaign. The target audience is obviously young children, and they will fall for this in an instant. Kudos to the team for thinking out of the box and making a SUPER CUTE ad. I mean, can you go wrong with a talking cat being all grumpy about not getting food anymore and creating havoc because Ammi started giving Knorr noodles for lunch? I don't think so. The whole banter on how humans are disloyal is too CUTE. Let me add that I don't remember explicitly opening YouTube to search for an ad because I loved it, but this one right here made me do that. Am I gushing too much? I don't care; I want a whole series of ads with the cat.
Verdict: I will keep watching this ad until a new one comes out.
---
Brand: Sunridge
Agency: Adcom Zenith
Campaign: Taqatwar Pakistan
Message: Ten million children in Pakistan don't have access to healthy food, so Sunridge has come up with an initiative to eradicate malnourishment.
Effectiveness: We all know about the extreme poverty in Pakistan, but we often ignore it because it doesn't "affect" us. Sunridge has taken a step in the right direction by speaking about an issue that desperately needs our attention. This ad is an example of how emotional ads should be made. Nothing in it seems unnecessary or over the top. The placement of each scene is perfect and quite emotional. You will be hooked from the first scene. The background music also plays an important role by combining all the elements nicely. This ad reflects our privilege and the reality of poverty. People are forced to eat rotis with water to soften them a little, which is heart-wrenching and sadly true. Out of every seven children, one is malnourished, the reason being inadequate nutrition among mothers during pregnancy. With this campaign, Sunridge will be donating one kilo of flour to eradicate malnourishment on the purchase of every bag.
Verdict: Checks all the boxes for a perfect emotional ad.
---
Brand: Wall's – Jashan Khoya Kulfi
Agency: JWT|Grey Pakistan
Campaign: Dil Se Desi
Message: Jashan Khoya Kulfi brings out the desi celebrations of your heart.
Effectiveness: This ad is torture wrapped in colourful packaging with horrendous and loud background music. I had my hands-free on when I was going through this ad, and gosh, my ears were on the verge of bleeding out. I don't know what the teams were thinking while making this ad. We need to understand that adding too many elements doesn't mean the ad will turn out to be great. Confetti everywhere, dancers dancing like there's no tomorrow, the singer singing on the top of his lungs. This is all too much for my taste. Also, can we please show some realistic celebrations? Who goes around town holding trays full of Jashan Khoya Kulfi only to give it to random people?
Verdict: Torture, torture, torture.
Hamna Farrukh is a copywriter at Ishtehari.
hamnafarrukh@ishtehari.com