Published in Sep-Oct 2020
The pandemic has brought home the vital importance of being digitally enabled, writes Muhammad Ali Khan.
As the Coronavirus pandemic slows down and lockdowns ease, life seems to be returning to normal. Restaurants and workplaces are opening, people are slowly going back to their old ways of living and everyone is heaving a sigh of relief. The lockdown felt like prison and nobody wants to go back to living through this ordeal again. Yet, the situation has forced us to come to terms with a new way of living – from our computers and mobile phones, and not as a choice but as a necessity. The change that has come is not only about maintaining an online presence, but about living a digital-first lifestyle.
Breaking Down Barriers of Connectivity
According to Kantar's TNS Digital Life Survey, there are six types of internet users: influencers, communicators, knowledge-seekers, networkers, aspirers and functionals. However, the roles we play in our connected lifestyles go beyond these types. Almost everyone with access to the internet is a little bit of all these types. Our habits are moving towards completing simple tasks online, a shift in behaviour that brings its own challenges (although many were able to make a smooth transition, others struggled and saw a decline in their productivity).
Developing a Digital Identity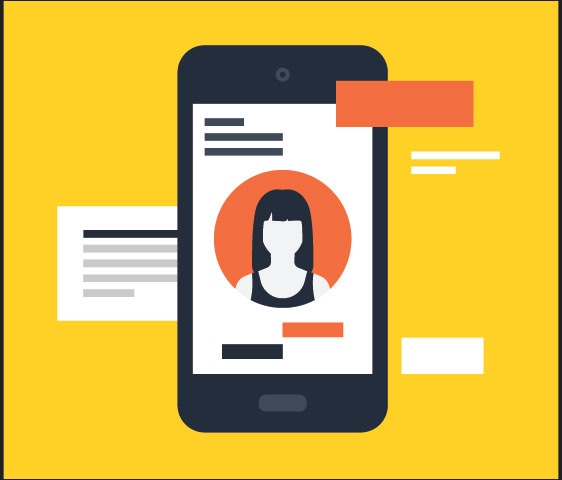 While more or less everyone has their own accounts and profiles on different websites and social networking sites, many of them still prefer a physical presence when interacting with others, be it meeting friends and family or office colleagues. They believe they are more effective in this way. Yet, we need to shift our focus towards building identities on digital spaces, so that interactions can take place without the constraint of necessarily having to meet people to connect with them. People may seem different in virtual spaces, but maintaining an online persona that reflects one's identity is essential in order to lead a digital-first lifestyle. This is not about having a profile on Facebook or Twitter, but about creating and sharing content to help people form opinions and connect seamlessly. In other words, work on your online personaas a brand.
Getting the Basics Right
It goes without saying that a reliable internet connection is essential to maintaining an online presence. Also required is the right kind of tech to ensure seamless interaction with the people you want to connect with. This means investing in a good notebook computer, mobile phone, mobile broadband and headphones/earphones. The idea is mobility rather than fixed tech systems to ensure availability and adaptability. Another important aspect is the right software (avoid piracy, please) – invest in apps necessary to perform different tasks, from working to making online transactions and even editing content.
Be Comfortable
Were I to tell my students they have to complete another semester from home taking online classes, over half of them would scream in horror. This is because the experience, no matter how well it is facilitated online, does not come across as seamless. Although it may sound convenient to simply log into class from home, students feel they are not able to participate as effectively as they would face-to-face. Yet, the platforms available to facilitate the process provide evidence to the contrary. With tools provided to teachers by Google Classrooms and similar teaching channels, the experience can be brought to life, if used strategically. It is not about delivering a lecture on camera, but about being ready to be creative. One way to do this is by starting threads on a forum within the academic management platform on different topics where everyone can participate. Improving real-time interaction for a seamless communication experience is also a necessity on the corporate and business side and which is why WFH needs to become smarter. While Zooming in and out of meetings, we should remember that the need for follow-ups has increased two-fold. Look for ways to digitise different aspects of work, from assigning work to reviewing outcomes and communicating feedback. We must look at things from the digital lens and become comfortable with the shift in possibilities offered by digital platforms.
Separate Digital Spaces
Several articles have been written about setting up dedicated spaces to work digitally while maintaining the integrity of one's personal life. The same is true for digital spaces. Instead of creating multiple WhatsApp groups for different office projects in the same space, turn to dedicated messengers for office work – like Slack. We have all seen people send personal messages on an official group by mistake, only to be saved by the 'Remove for Everyone' option on WhatsApp. Having a dedicated digital communication platform ensures that work does not disrupt the balance of your personal life, even if you are working remotely.
Look for Digital Opportunities
Do all the services you avail from different companies have dedicated digital spaces? If yes, to what extent can you use them? For example, if you want to invest in mutual funds, find out if you can manage your funds directly from your phone. If you like shopping from a specific brand, look for ways you can interact and buy from them without having to visit the store. Although e-commerce has taken off in Pakistan, many people still shy away from buying online. If you are one of them, let your guard down for a moment and put your trust in reliable online vendors.
Digital as an Asset
Think about your objectives (both personal and professional). If you want to learn about something (such as a new language), turn to YouTube. Look for tutorials, follow instructions and implement them. The internet offers limitless access to information and services that make life easier. Feel like going on a vacation? Book online and take a virtual tour setting off. Add value to the things you do by turning to digital spaces first. These platforms give you the opportunity to do things that you care about – such as advocating for causes; from creating global petitions to raising money online and even sharing important information, your digital persona has the opportunity to become an activist for the causes that matter to you.
Taking a digital-first approach is all about increasing your productivity through channels that give you high mobility and reduce your dependence on physical infrastructure – letting you fit your life inside a computer and explore endless possibilities.
Muhammad Ali Khan is Associate Director Creative & Strategy, Spectrum VMLY&R. He also teaches in the Masters of Advertising programme at SZABIST, Karachi. ali@spectrum-vmlyr.com