Making the #WFH ordeal manageable.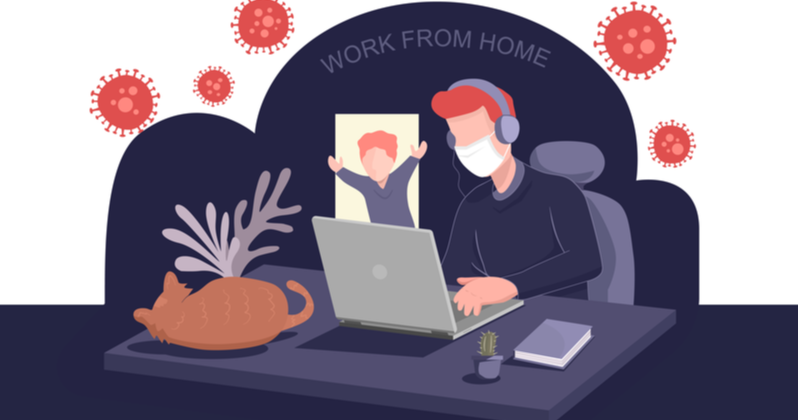 Day after day content appears brimming with the do's and don'ts of making the #WFH ordeal manageable and tips about how to do it the right way without losing our minds. But let's face it, no matter how well we master this form of working and regardless of the amount of work we have, we end up procrastinating during this time (admit it; we have all been there).
The fact is that although the situation is not an ideal one, we have been given an opportunity to do the things we have been putting off for a long time. It could be anything, such as calling up old friends for a chat, spending more time with the family or even playing your favourite video games. However, there is something even better – personal development. We all want it, but don't get the time to work on it due to other constraints. Now there is nothing holding us back. Here are some pointers to get started:
1. Take an Online Course
If you work in marketing and advertising, consider Google Skillshop. It allows you free online certifications relevant to the Google network along with some extra skills. Then there are the Facebook Blueprint courses, although you have to pay for the official certification. LinkedIn Learning offers a number of valuable courses, many of which are accredited by international universities and associations. Other e-Learning platforms include Coursera and edX; they offer valuable certification, along with vast knowledge in your areas of interest.
2. Start Vlogging
You may have considered doing this before or perhaps never even had an interest. However, I will tell this, the goal is not to become famous; rather it is to refine yourself in front of the camera and record your experiences from your perspective. All it takes is a smartphone camera, editing software and creativity. Remember that people like relating to experiences, so be the person you are and share your opinions. The best part about Vlogging is that you are doing it for yourself, and no one else. Who knows, you may end up becoming the next Irfan Junejo. As quarantine is something new for most of us, it would be great to start by recording your experiences about this.
3. Read a Book/Write an Article
Now is the time to pick up that book you have been wanting to read but never got round to. In fact, go a step further; when was the last time you wrote something for an audience under your own name? People read stuff because they want to know about the opinions of the author. You can start by publishing a blog on Wordpress (it is extremely easy), or publishing an article about something that interests on your LinkedIn profile.
4. Revisit Your LinkedIn Profile (without freaking out your employer)
Maybe it's time to start upgrading your professional profile by making an impression about what you have to say about yourself. Connect with people who inspire you. Start a conversation with them!
These are only a few of the things you can start with, rather than spend the entire day on a couch in front of your phone screen. Think about how you can work on your personal development in the way that suits you best. However, one thing is for sure, we must remain confined and safe in our homes and practice social distancing until this is all over.
Muhammad Ali Khan is Associate Director Creative & Strategy at Spectrum VMLY&R. He also teaches in the Masters of Advertising program at SZABIST-Karachi.