Published in Mar-Apr 2020
There is nothing small or medium about branding when it comes to SMEs, writes Faraz Maqsood Hamidi.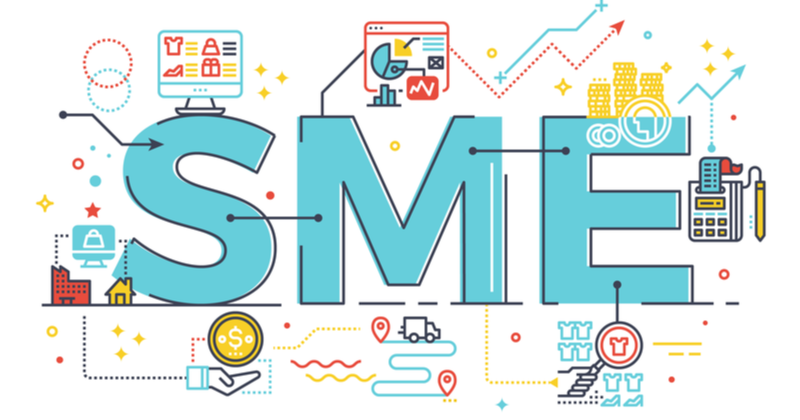 There Is nothing small or medium about branding when it comes to SMEs. Branding is a necessity, not a luxury. In the industrial development of any country, to underestimate the SME sector is to underestimate more than 90% of all enterprises. According to SMEDA (Small & Medium Enterprise Development Authority), which was established under the Ministry of Industries & Production in October 1998 to encourage and facilitate the development and growth of SMEs in Pakistan, "SMEs constitute nearly 90% of all (domestic) enterprises; employ 80% of the non-agricultural labour force; and their share in the annual GDP is 40%, approximately."
However, unlike their larger counterparts in the formal sector, an SME is pummelled by financial constraints and frustrated by a lack of access to important resources. And inasmuch as they need support in different functions of business, including technical upgrades, marketing, financial and HR training and development, one of the most overlooked tools in their arsenal is the power of branding which, when applied, is often the clandestine solution to any number of challenges they may be facing.
However, before they do that, an SME must understand that the modern business ecosystem, regardless of size or scale, is one that is dominated by brands. A brand triggers trust, inspires confidence, builds reputation, and broadcasts its purpose to prospects in single-minded ways. It is the only platform that embodies a company's culture and values in order to create incremental growth. If SMEs underestimate its power, then they undervalue the potential of where their enterprise can take them from the get go. Which is why it is more important than ever to bust three myths that SMEs have about branding so that the branding arts and sciences no longer appear as the last item on their checklist.
1. Branding Doesn't Belong to Big Businesses
SMEs necessarily concentrate their energies on building their product and service portfolios first. Add to this the prohibitive media costs underwritten by larger companies on the biggest campaigns, and you have SMEs slotting themselves into an attitude of scarcity. Yet the advertising industry has just as many SMEs as any other category. Make a call. When you are in the same space, you will find a whole roster of specialised services that are customised for the start-up enterprise.
2. Branding Doesn't Belong to Big Media
As traditional media wanes, entrepreneurs are jumping on to the amplifying power of digital media where brands can successfully be launched and built on limited budgets. In the digital era, the mechanics of the sharing economy mean better targeting and greater visibility at a fraction of the cost of traditional print and TV advertising. Best of all, given the nature of how social media works, brands that build a strategic dose of the x-factor into their story have a greater chance of multiplying their reach across platforms by going viral. That is something the old guard is unlikely to ever risk.
3. Branding Doesn't Belong to Big Bucks
Branding is often left at the bottom of the strategy chain because most SMEs are preoccupied with day-to-day survival – without realising that branding is an equally significant component of the business building process. Once it does become an integral part of business, however, seismic shifts occur. For instance, it can clarify what your business stands for; this leads to greater visibility and demand for your products or services; such awareness and acceptance in turn allow for greater adoption of your business should it cross borders. A reputation of trust means having the capacity to attract better talent who would rather entrust their careers to reputed brands; and you get to charge a premium for your product or service which is the original intent of a brand-led strategy in the first place.
MNCs have traditionally ruled the world of branding. SMEs can take a cue and understand that while a shoestring budget is not an ideal situation to operate in and living hand-to-mouth, month-on-month, is not a desired outcome, it is the cumulative attitude of being a brand-led organisation that create distinction and reputation for ambitious enterprises. Brands project power and an investment in your brand is an investment in business. All you need for starters is a rich imagination.
Faraz Maqsood Hamidi is CE & CD, The D'Hamidi Partnership.