Ahmed Foods' new commercial in review.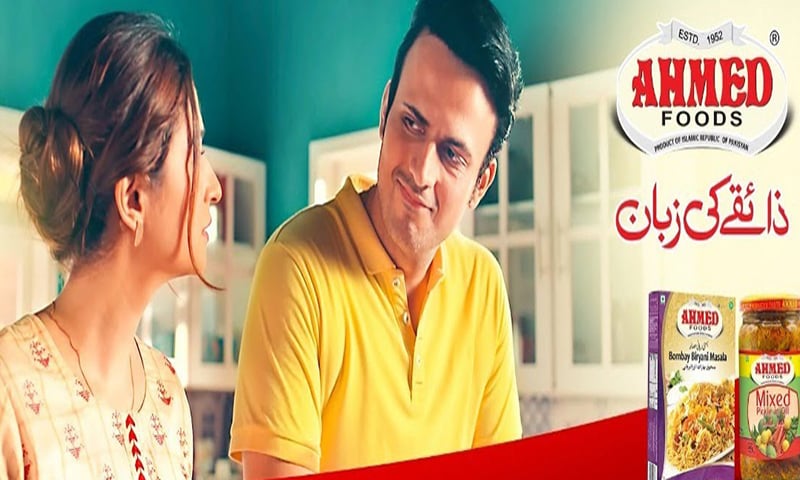 Once in a while, an ad comes along that not only pulls at the heart's strings but makes a subtle, yet compelling statement on society and people's behaviour. The Ahmed Foods ad, Zaiqay Ki Zubaan (created by Wide Angle Films), which makes the audience privy to the interactions between a deaf and mute girl and her presumptuous, tongue-clicking neighbours, is poignant, emotional and brimming with love and forgiveness.
The ad starts with actor Samina Ahmad, who is seen sitting with a friend, complaining and gossiping about her new neighbours (a young couple). She is especially interested in the wife, who in her opinion, seems to be clueless about proper neighbourly conduct and basic manners. The dialogue is steeped in judgement, as the two women make assumptions about the girl, her marriage and her culinary skills. The women are interrupted by the doorbell, and to their surprise, it's the new neighbours who have come with a dish of biryani. The man does all the talking, explaining that his wife is an excellent cook and that she wanted them to try her biryani. The women unable to resist, make some snide comments about this young girl's silence, at which point, the young guy reveals that his wife has been unable to speak from birth. The two women are ashamed and show remorse, and then embrace the young girl and say that she speaks volumes with the zaiqa in her cooking.
It is rare to see inclusion and well-constructed social commentary in Pakistani ads, which is why this ad is such a delight to watch. It features a 'differently-abled' girl as the main character and shows that she is supported by her understanding husband. The ad also holds a mirror up to society to enable people to see how judgmental and obtuse their thinking can be.
The concept is simple, raw and grounded – storytelling at its best. The power and impact of the ad is that it is rooted in societal insights we can all relate to. Either we have judged or been on the receiving end of being judged. Often, we rush to conclusions about people without giving them a chance or putting ourselves in their shoes.
The timing of the ad is very apt, given the media attention around the domestic abuse case against actor Mohsin Abbas Haider. It is very important for the men in our society to see that a marriage is not a one-way street of servitude, where the wife's sole purpose is to be a slave to her husband's whims and demands – but in fact, it is a partnership of love, support and companionship. The young husband in this ad is protective of his wife, and her feelings. He is her champion, and the buffer between her and a very harsh society. He absorbs the judgment and responds with compassion and forgiveness, which are such important lessons for our society.
The ad is executed beautifully, with flawless acting from all the cast. It drives home the point, which Ahmed Foods has successfully made – that the language of nature needs no words, just as art, the skill of a craftsman, and the innocence of youth all speak for themselves.
Sheherzad Kaleem is a documentary filmmaker based in Dubai. sheherzadk@gmail.com