PAXI's Bike Taxi service introduces disabled people into their workforce.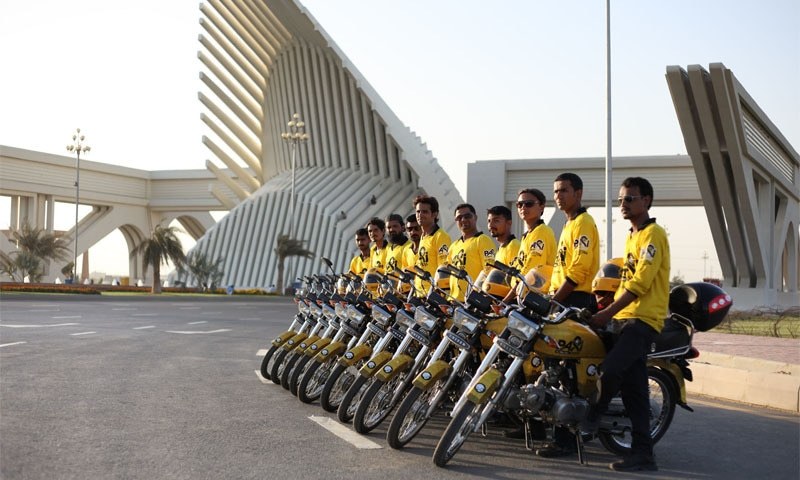 After the successful launch of Pink Taxi (an exclusive taxi service for women), PAXI have launched their 'Bike Taxi' service, which began last month in Karachi. The service provides affordable rides to middle and lower-income segments, students, and people who do not own a bike or car and rely on public transport to work every day.
Perhaps equally important is the fact that PAXI have made an effort to include disabled people into their workforce through this service as 'pilots' (drivers).
Shaikh Muhammad Zahid, CEO, PAXI Pakistan, says, "The recognition and appreciation we received after the launch of the Pink Taxi made us realise how much this nation loved constructive activities." Consequently, PAXI decided to bring in disabled people in their workforce and the idea materialised with the launch of Bike Taxis.
"These brave men go through a selection process and the primary selection criteria are 'the need for a job' and 'passion to make a difference.'"
According to Zahid, anyone who owns a motorbike can join PAXI as a partner or pilot. Upon joining, they are given a complete pilot kit which includes a pilot uniform, helmet, passenger helmet, hair net, wet tissues, medical kit and a fire extinguisher.
PAXI currently has a fleet of over fifty bikes. Out of the 50 pilots hired, five suffer from lower-limb disability. "There is another batch of ten pilots who are lower-limb disabled and they are currently being trained; soon, they will also be serving for PAXI's Bike Taxi service," says Zahid.
The company retrofits every bike for people with disabilities and installs and modifies parts so that they can be used by them easily.
The 'pilots' within both categories undergo training; however, extra sessions are provided for disabled pilots to empower them with skills to deal with unpleasant situations. "We meet these pilots every month to listen to their problems and to give them motivational talks," adds Zahid.
As with all PAXI services, the Bike Taxi service too can be accessed through the mobile application 'Paxi Pakistan' or 'Bike Taxi'. Customers can also call PAXI's call centre at 111-11-7294 to book a ride. People also have the option to hail Bike Taxis while on the road.
An average, a ride on Bike Taxi costs between Rs 60 to Rs 100. The fare is calculated on three basis: basic fare (Rs 30), and an additional fare which is calculated according to the number of kilometres the journey entailed (four rupees per kilometre), as well as Rs 1.5 per minute, which is based on the journey's duration.
For example, a ride of four kilometre which lasts for 16 minutes, will cost Rs 70 (Rs 30 (basic fare), plus Rs 16 (distance: Rs 4 x 4) and Rs 24 (duration: Rs 1.5 x 16).
The new service is being marketed on the electronic and social media; according to Zahid, the response has been extremely positive so far and adds that PAXI is currently planning to launch another new service for the general public soon.