The #MakerWoman campaign celebrates Pakistani women who are edgy, stylish and daring enough to follow their dreams.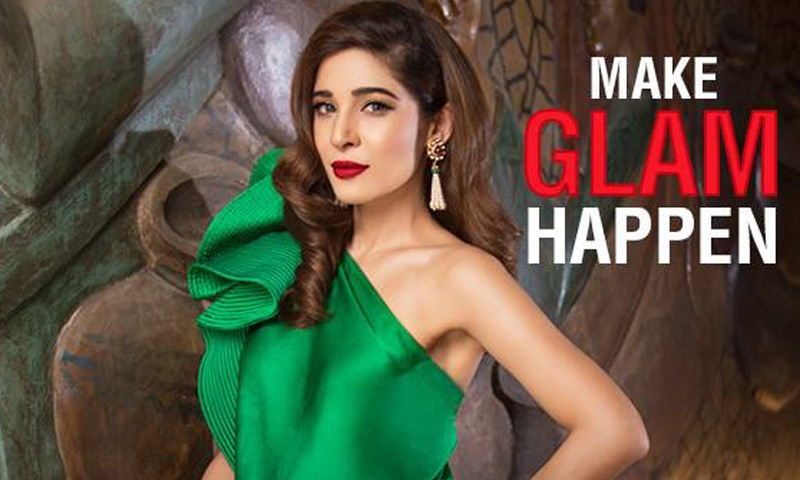 In mid-July, Maybelline Pakistan launched a campaign called #MakerWomen, aimed at creating brand recall, and at the same time celebrate Pakistani women who are edgy, stylish and daring enough to follow their dreams and 'make things happen for themselves'.
Maybelline, a makeup brand which is part of the L'Oreal group (other L'Oreal Pakistan brands include L'Oreal Paris and Garnier) was launched in 2009 and targets the urban middle class segment. Other major makeup brands include Bourjois, Color Studio and Rimmel.
The #MakerWomen campaign is an adaptation of Maybelline's global campaign of the same name, and is aligned with the brand's tagline '#MakeITHappen' (launched globally in 2016).
The tagline was changed from 'Maybe she is born with it, maybe it's Maybelline', because according to Syed Farooq Ahmed, GM, Consumer Products Division, L'Oreal, "although hugely popular, the line focused on external beauty and therefore implied a sense of seeking approval, especially from the opposite gender." The '#MakeITHappen' tagline, on the other hand, encourages women to be proactive, empower themselves and work toward achieving their goals. The new tagline, which targets Millennials, is a reflection of how young women live, think and operate in today's changing world.
The centrepiece of the campaign was a Maker Women Anthem; a song released online, featuring five Pakistani women who have made a mark for themselves in their respective fields. They were Ayesha Omar (model and actor), Sarah Tareen (martial arts champion), Alina Ehtesham (photography student), Naveen Shakil (graffiti and street artist) and Zoe Viccaji (singer and producer).
Using Maybelline's makeup products, each woman was given a distinct look to complement her personality and line of work; for example, Omar was given a glamorous look using a darker lipstick shade and shimmery eyeshade and foundation, while a more edgy look was chosen for Shakil.
According to Oneeb Malik, Marketing Director (Makeup), L'Oreal, the women were selected because "they best reflect who the Maybelline Maker Woman is; she is accomplished, edgy, confident and has a style of her own." He adds that although the song features only career women, a Maybelline Maker Woman can also be a stay-at-home mom who faces her own set of challenges and is independent and strong.
Talking about the song, which is a cover of the old Pakistani film song, Humsa ho to saamnay aye, sung by Ali Sethi, Malik says the song's lyrics, Yeh mehfil jo aaj sajji hai, iss mehfil mein hai koi humsa, humsa ho to saamnay aye, fit perfectly with the brand's philosophy of self- confidence and defiance. The song was also the brand's way of paying tribute to the beauty icons of yesteryear and bringing it to a new generation.
---
All future marketing communications of Maybelline Pakistan will centre on women empowerment, inclusiveness and diversity, as "that is how the face of modern Pakistan should be."
— Syed Farooq Ahmed, GM, Consumer Products Division, L'Oreal
---
The campaign included short testimonials by each of the five women about their outlook on life and the 'secret' behind their confidence. According to Malik, in the next phase, the brand will roll out video tutorials about which Maybelline products one should use to achieve a certain look – glam, edgy or artsy.
The models used for the tutorials will be ordinary women and not celebrities and will include women of varying skin tones, features and age. Malik, says the objective of the tutorials is "to educate women on how to accentuate their features and be comfortable in their own skin."
The campaign has been promoted on digital, with some POS and on-ground activities; there are no plans to release a TV or print campaign. According to Ahmed, ever since Maybelline's launch in 2009, it has been a digital-first brand. "Our target audience is online, our communication is interactive and depends on consumer engagement and feedback – and all this is only possible on digital."
Looking ahead, Ahmed says makeup is one of the fastest growing categories in the beauty segment and due to social media, consumers are aware of changing global trends. In this regard, he adds that all future marketing communications will centre on women empowerment, inclusiveness and diversity, as "that is how the face of modern Pakistan should be."