What TikTok's newly launched 'Creator Portal' for Pakistan entails.
ZEENAT CHAUDHARY: What does the Creator Portal aim to achieve?
TIKTOK: The Creator Portal is available in both English and Urdu and serves as an educational hub for existing and new content creators regarding the optimal use of TikTok's features, tools, tips and tricks. It is a one-stop resource that includes tutorial videos to help creators get started as well as dive deeper into modules such as storytelling, community building and creative effects.
It aims to fuel the creator economy and build a long term education stream for people joining the platform. Community building is key because we want to encourage people from diverse communities and skill sets to sign up as creators. Additionally, as a part of the Creator Portal, we will be launching a comprehensive module on TikTok's Community Guidelines, so that Pakistani content creators can develop a better understanding and abide by the guidelines creating content. This will not only help elevate the quality of the content, it will also ensure that TikTok remains a safe space where users come to share joy and express creativity.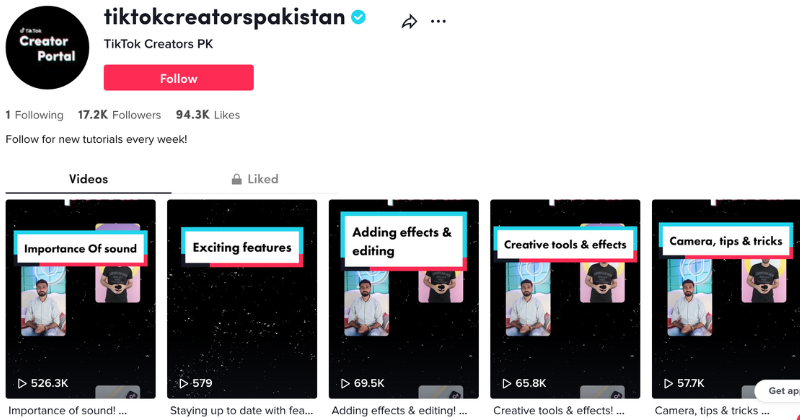 ZC: There are five learning categories on the Creator Portal: Getting started on TikTok, TikTok creation essentials, TikTok foundations for success, TikTok content strategy, Community Guidelines and safety. What were the reasons for identifying these categories in particular?
T: Currently, these categories, also termed as learning modules, are designed to help establish a basic understanding of the platform, specifically for the Pakistan market. Multiple tutorial videos under these five categories will be launched on the platform on a weekly basis and they will cover some of the most frequently asked questions and provide key insights into how users can grow as content creators on TikTok. More modules are expected to launch in the future as the content ecology and creator knowledge in the region evolves.
ZC: What other countries is it available in?
T: Creator Portal has been launched in several key markets, including the US and MENA. There is no specific criteria for the portal to launch in a particular market. Given the pool of content creation in an emerging and quickly growing market like Pakistan this model was adopted and launched, with localized videos.
ZC: How are you creating awareness for the Creator Portal in Pakistan?
T: We announced the launch through local media and received an overwhelming response. The best part of the portal is that it is hosted in-app, can be accessed at any time, and is updated on a weekly basis. We have also amplified the portal on other social platforms and redirecting to the in-app page in order to reach out to a wider audience. We have also partnered with some of the most popular TikTok creators in Pakistan for the tutorial videos. In addition to the in-app Creator Portal, we are o planning to launch Creator Portal workshops across multiple cities in Pakistan and organise day-long sessions with creators and deliver trainings on all the five modules in person.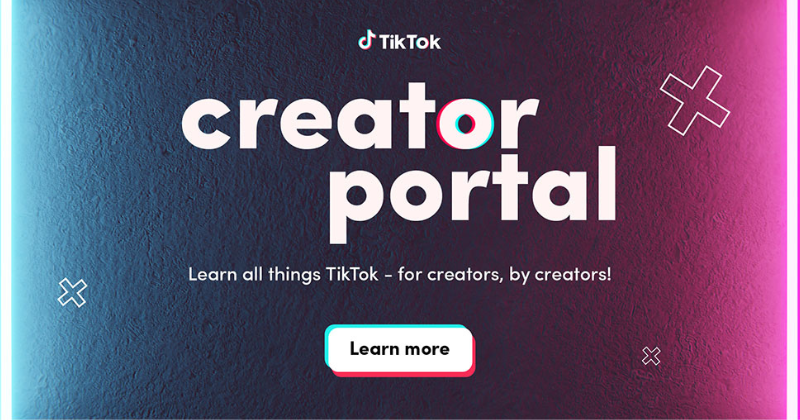 ZC: How has the Creator Portal performed in other regions so far?
T: The Creator Portal has been well received by our creators globally and has seen a success across various markets. The level of enthusiasm from creators for the portal has been very encouraging. The engagement and participation has also been very high – an indication of how much our creators have appreciated the presence of a comprehensive guide to help them with content creation. In markets where we have launched the Creator Portal, we have observed significant improvements in the quality of content and we aim to achieve the same in Pakistan.
ZC: What is the size of TikTok's user base in Pakistan?
T: While we cannot publicly disclose that number as a matter of policy, we would reiterate that Pakistan is a very important market for TikTok with massive potential. We are very excited about the prospects in the market and looking forward to growing our community of Pakistani creators.
ZC: What differentiates TikTok from Instagram and other social media platforms?
T: TikTok offers an effortless, compelling, and personalised viewing experience, and encourages creation through easy-to-use video capturing and editing tools, thereby empowering everyone to be a creator directly from their smartphones. What really makes TikTok different is the way it has democratised the content landscape and communities around the world, giving people from all backgrounds, cultures and ages a platform to express joy and creativity in their most authentic forms.
ZC: It is estimated that, globally, TikTok will gain a larger share of influencer marketing than Facebook this year and YouTube by 2024 – do you agree?
T: Because of its easy-to-use video capturing and editing tools, thousands of creators have joined TikTok and are using the platform to create content for their brand collaborations. With our robust Community Guidelines and moderation process, the content landscape in Pakistan has significantly improved and TikTok is increasingly seen as a viable platform for influencer and brand marketing in Pakistan. Brands see TikTok as an exciting way to reach and engage with new audiences they otherwise would not have been connected with before. The platform has turned users into authentic brand ambassadors by letting them create their own unique content for campaigns, allowing brands to give their audiences a sense of being a part of their brand. This is why the most successful brands on TikTok are the ones that embrace the creativity and authenticity of the TikTok community.