Published in Nov-Dec 2021
The Aurora team pick their favorite ads from 2021.
Appollo Houseware – #*KhayalThora*Extra Agency: Arey Wah Category: Digital One of the most original ads of the year. A husband forgets his *tiffin* box at work – for the umpteenth time (we can all relate to that). His quick thinking co-workers land up at his house with it, just in time to save him from a potential scolding from his wife. However, the 'good Samaritans' have another agenda in play as well – to ensure they get some of *bhabhi's* homemade food the next day. Grateful *bhabhi* takes the *tiffin* and bids them goodbye. A few seconds later, said co-workers are back at the front door – to ask *bhabhi* and ensure there are extra fried *mirchain* next time. The ad leaves you with a smile on your face.
**Amazon India – This *Raksha Bandhan* – #DeliverTheLove** **Agency:** In-house (Amazon D1 Creatives) **Category:** Digital The ad starts off with a light-hearted moment between a brother and sister, as they partake in *raksha bandhi* rituals. The sister has made *kheer*, which the brother tastes and keeps eating by the mouthful, as if it is too good for anyone else to eat. Back in the kitchen, the sister reaches out for the sugar and realises that what she thought was sugar was actually salt! So where is Amazon in any of this? Nowhere it seems. The message is simply that although Amazon can potentially deliver almost anything, they too have their limitations when it comes to special moments – only the audience can #DeliverTheLove. Amazon's #DeliverTheLove campaign has been running since 2016, celebrating the different kinds of love/relationships among people and their unique way of expressing their feelings.
**McDonald's Pakistan – *Dil Gulshan Gulshan Hogaya*** **Agency:** Manhattan Communications **Category:** OOH McDonald's Pakistan mostly run ads that promote a new deal or general product promotions. This billboard for McDonald's new branch in Karachi's Gulshan neighbourhood was a departure from the norm as it went in for a clever word play on the well-known Urdu idiom "*Dil Bagh Bagh Hona*", making it both relevant to the locality and a welcome departure from the usual.
**Hellmann's Mayonnaise – Eat a Burger, Like a Burger** **Agency:** JWT I GREY Pakistan **Category:** Digital When Hellmann's launched in Pakistan earlier this year, they released a DVC featuring well-known comedians Faiza Saleem and Akbar Chaudry 'rehearsing' for a Hellmann's ad. Their apparent behind the scenes dialogue, pretending to be 'burgers' and experimentally pronouncing 'Hellmann's' was both fun-to-watch and a smart way to market a new product.
**Ministry of National Health Services, Regulations & Coordination Islamabad – "Vaccine *Ko Haan*, Corona *Ko Naa*!"** **Categories:** Digital, TV It was great to see the government take a non-typical initiative (read: a narrated, monotone, poorly produced public service message) to encourage Pakistanis to get their Covid-19 vaccine shots. The diversity of the people included in the ad made it relevant to different audiences under the single message of 'get the jab'. One of the best government produced ads so far.
**Coca-Cola – Real Magic 'One Coke Away From Each Other'** **Agency:** BETC London, Daniel Wolfe, Mathematic **Categories:** Digital, TV This ad, unlike most others, specifically targets Gen Z and what they love: gaming and the virtual world. It shows celebrity Gen Z gamers in an intense battle during an e-sport tournament, until one of them cracks open a bottle of Coke and takes a sip... and brings the fight to an end– delivering the brand message that when people come together, that's when #RealMagic happens. This is Coca-Cola's first global campaign since 2016, which aims not only to increase its customer base (Gen Z) but also to promote peace and harmony in an increasingly divided world!
**Apple – iPhone 12 'Fumble'** **Agency:** TBWA Media Arts Lab and Somesuch x Revolver **Categories:** Digital, TV During an on-the-go call, an iPhone 12 slips from the hands of a young woman (who hasn't had this happen to them?). What if it hits the ground? The young woman goes all out to catch the phone before it hits the ground and although unsuccessful, the phone is intact thanks to iPhone 12's new ceramic shield. The ad ends with Apple telling everyone to "Relax, it's iPhone." The ad went viral on social media and garnered close to a million views on YouTube within a day of launch.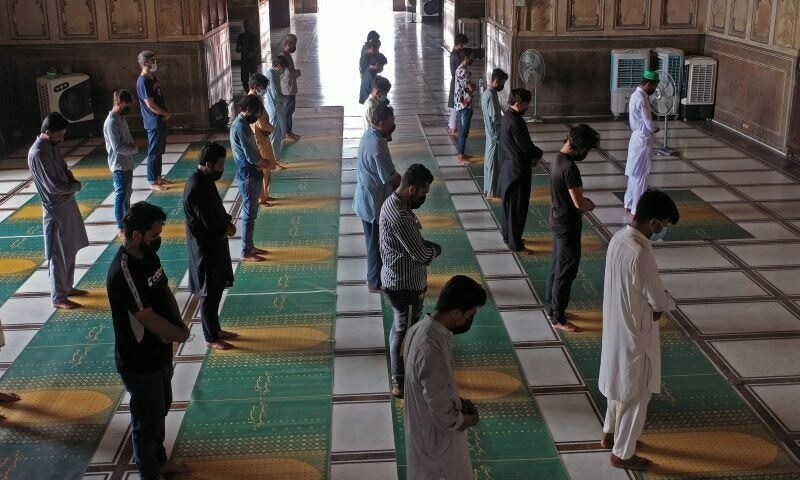 **Reckitt Pakistan – *Hoga Saaf* Pakistan's Social Distancing Prayer Mats** **Agency:** BBDO Pakistan **Category:** Digital A novel Idea that truly stood out! RB Pakistan encourages people to offer their Eid's congregational prayers safely by introducing their 84 inches wide Social Distancing prayer mats, made from sustainable paper. The mats were distributed to several mosques across Pakistan's cities. Each mat, meant for a single person, had a *mehrab* design printed in the centre and the words '*Yeh Faasla Behtari Ka Faisla Hai*' (this distance is for our betterment) printed on either side on a wide green background. A uniquely Pakistani idea developed by both the client and the agency.