Published in Nov-Dec 2020
Leading agency and corporate heads on the impact of Covid-19 on the communications industry.
For this year's annual issue, Aurora polled various Pakistani leading agency and corporate heads about the impact of Covid-19 on their businesses and work practices. Here's what they had to say in response to the following questions:
1 In which three major ways was your agency/organisation impacted by Covid-19 in terms of day-to-day functions (for example, WFH, downsizing, outsourcing, others)?
2 Which of these ways do you foresee as lasting after the pandemic is over?
3 How has the agency-client relationship changed due to Covid-19?
Imran Afzal, CEO, Vowel Communications
1 Safety and well-being of our employees and their families. No downsizing. WFH and hybrid-remote.
2 Using technology has become more frequent; in future, organisations will be more adaptable to this, although nothing beats face-to-face meetings and in-person brainstorming.
3 Our business partners were really supportive. We strengthened our client relations and won new business.
Shahnoor Ahmed, Chairman & CEO, Spectrum VMLY&R
1 WFH and adapting to the New Normal. We continued to invest in talent; we did not downsize, cutback on salaries or bonuses and we facilitated the team to WFH seamlessly. We used digital tools to keep the team connected and motivated in real-time. The team went above and beyond to exceed client expectations during the lockdown.
2 Continuously investing in talent; believing, inspiring and motivating the team to deliver to the best of their abilities.
3 Clients have realised the importance of digital and have leveraged it like never before. Our ability to timely deliver on the digital front has strengthened relationships with clients.
Aleem Durrani, CEO, Media Pulse
1 WFH and investment in tools to facilitate virtual collaboration. We digitised our invoicing and payments processes.
2 In the absence of a vaccine, continued partial WFH and reducing the number of staff present in the office at the same time. Virtual meetings will be the new normal. Increasing reliance on faster and electronic mobile payments.
3 We have a healthy relationship with our clients.
Syed Zaheeruddin Ahmed, Film Director and COO, ID Creations
1 WFH. Calculated downsizing (sensitive and tough but necessary). Better use of time.
2 The pandemic has changed the dynamics of productivity versus time spent in a more effective way. Less time, more work. People were able to design their hours between work and personal lives, which leads to a healthy balance and gives a sense of their individual empowerment.
3 We were not affected by the fact that meetings happen mostly online. However, the economic impact has resulted in reduced work and budget cuts, which is creating a dangerous culture of lesser quality.
Syed Amir Haleem, CEO, Kueball
1 Our digital agency became more digital. WFH forced us to explore virtual, cloud-based ways to collaborate. Although we did not downsize, we handled recent expansion by outsourcing freelancers.
2 WFH will continue; 50% of the team need only be in the office once a week. We have fine-tuned this and it has worked for our business model, reducing space, overheads and transport expenses.
3 The relationship has strengthened as more clients rely on digital to amplify the brand message. Audiences started consuming more digital content, triggering a readjustment to media budgets in favour of digital. In some cases, we experienced a growth of five to 25% of overall budgets. I foresee agency retainers adjusted to account for this increased activity in 2021
Usman Attique Butt, CEO, Interlink Advertising
1 We have to learn to live with Covid-19. It was tough to let people go. Our offices in Lahore and Islamabad were shut down by the authorities. But every crisis is an opportunity; you only need to see the positive side of it. 
2 A financial downturn can affect agencies in waves, so if you are not impacted in the first wave, it may come later – especially if it impacts the economy for more than six months. Stay focused on what you are doing, watch costs and adapt as the market requires. Reduce costs by bringing work in-house. Present new services to clients. Reach out to new clients and industries. 
3 We provide services to banking and public sector clients mainly. Both were hit by a brick in their head; however, they remained functional and their demand for Covid-19 content escalated. As we had to close our offices for two months, we operated from a co-sharing workspace to deliver all jobs. Zoom meetings helped keep clients closer to the agency.
Faraz Maqsood Hamidi, CE & CD, The D'Hamidi Partnership
1 We braved the odds with an optimal mix of grit, attitude and trust to overhaul the way we have worked for years. WFH was the major change and, of course, getting groomed for Zoom.
2 Every agency will need to negotiate their relationship between WFH and the office. It might mean having desk-toppers sit at the office while lap-toppers drop by as and when needed.
3 The era of Doom and Zoom has given agencies and clients one more way to stay connected, productive and entirely comfortable in blurring the lines between work and home.
Anwar Kabir, Founder & CEO, Brand Spectrum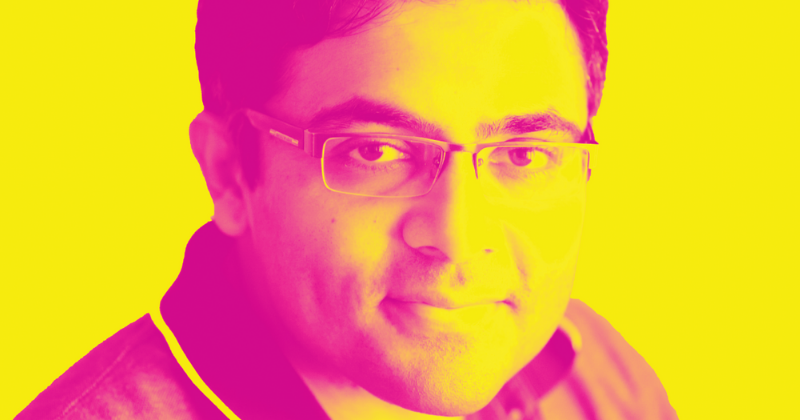 1 Shift from traditional to digital, from top-down methods to agile methodologies and from feel good brand building campaigns to direct response campaigns encouraging purchase.
2 Attitudes have shifted permanently to e-commerce. Web conferencing platforms will remain the primary means of communication.
3 Growing emphasis on ROI because most digital marketing activities offer opportunities to track campaigns. Client-agency relationships will become more transactional and hence a little fragile.
Jawad Humayun, Group Chairman, Channel 7
1 Operations became more cohesive with Zoom, and connectivity improved. We did not downsize or outsource. The impact has been minimal, although client spends have declined.
2 Economic revival and client spends will take a little while to reach optimal levels. Advertising budgets are directly proportionate to the economic situation. When goods and services are manufactured and go on sale, advertising goes into action.
3 We provide a one-stop solution for clients. The pandemic increased client reliance and resulted in a stronger agency-client relationship.
Fouad Husain, CEO, Omnicom Media Group
1 Transition to online workspaces. An increased integration of technology in our processes leading to redundancy in some business functions.
2 Further acceleration of online workspaces and greater focus on a human-machine synthesis.
3 The client relationship has not changed as we made our clients understand Covid-19 is an opportunity to evolve. Doing so revolved around retrenchment via the implementation of technology and freebies against business volume to increase ROMI.
Ahmed Kapadia, Chairman, Synergy Group
1 The confidence our teams gained working in the midst of the pandemic had a major impact. The situation required reacting to chaos in a way no one anywhere was ready for. We implemented a WFH policy and ensured our teams were available through online video-conferencing tools. We trained our teams to follow the required protocols in design, creative and account management to minimise disruption in the workflow. Project management and work process utilities became the focus in the absence of one-on-one interactions to the extent that we could even release artwork from home.
2 Reliance on digital tools will continue. Real-time access to client meetings, presentations, interviews, etc. through digital applications has improved work efficiency and saved time and resources on the daily commute. The fact that our teams carried out production shoots online illustrates the efficiency of real-time access and convenience. Increasing consumption of digital will result in more digital video commercials at the expense of traditional TVCs.
3 Our relationships became more collaborative. In this exceptional situation, we had to recognise that we were all facing a similar dilemma and facilitating each other had to be at the core of our interaction. We balanced the stress by staying better connected. Discussions were kept informal and online lunch sessions were held; basically all that we could do to keep the bond strong and our passion alive. On the flipside, the reduction in consumer based activities has impacted conventional client business, resulting in a reduction in marketing budgets and declining retainers. Yet, client business has shown growth online, leading to a strong intent in investing in digital media. We see huge potential in campaigns similar to the ones run during Covid-19 and expect greater efficiency in future advertising spends.
Ahsen Idris, CEO, Blitz Advertising
1 WFH. The challenge was the psychological impact which we are still trying to cope with.
2 We invested in IT infrastructure to enable WFH long before the pandemic as it helps reduce costs and retain key talent; no reason to stop now!
3 The relationship has become more 'objective'. The client has always been looking to cut costs and there is more focus on accountability. All for the better I say.
Seema Jaffer, CEO, Bond Advertising
1 By March 2020 our agency was WFH. We did dry runs earlier to get into the mode which helped re-imagine this new way of working. There were challenges as the work load increased with client demands for communications that reflected the new normal. Leadership skills had to be reset. Flexibility and empathy became the new mantra.
2 Covid-19 has taught us that we can adapt. WFH will continue in spurts. Flexibility with outsourcing will continue. We will all need to right size.
3 Clients are looking for more value at reduced cost and for flexibility from their agencies. New ways of working. As consumer spending decreases across most categories, so have the budgets. Consumers have become more conscious and so have brands with their messaging; as consumers spend more time online, so do brands. We have pivoted to digital. Outsourcing provides the flexibility to scale up when required without huge overheads and that will be the name of the game. Nimble and adaptive.
Umair Kazi, Partner, Ishtehari
1 We have gone remote, although office space is available for teams who want to drop by. Found flexibility in hiring across Pakistan and globally. More demand for experimental work.
2 Ability and 'permission' to work remotely is here to stay. So is goal-based performance rather than clocking in hours. Probably more gig economy integrations.
3 Removing the need for physical commutes makes frequent check-ins with clients more bearable. Some accounts became leaner due to economic pressures, which was do-able because of lower operational expenses.
Anis Khan, MD, Manhattan Communications
1 WFH. We did not downsize. 
2 Fewer in-person meetings and more tele-conferencing. We expanded our teams in other cities, something that will continue.
3 No consequential changes; clients are more forgiving of WFH arrangements. The unwritten protocols of agency-client relationships are not as strict anymore.
Sara Koraishy, CEO, JWT | Grey
1 WFH became the 'new normal'. We became more agile, shared knowledge from our network to find creative solutions for our clients and most importantly developed a much higher level of empathy on all fronts. Looking after our people was a priority and there was no downsizing and we have come out of it stronger and better with everyone looking after each other. 
2 Agility – we are rebounding quickly. We need to respond and execute fast to stay one step ahead. Flexibility and remote working – being able to choose flexible work models will fuel creativity and productivity. Authenticity to work and in work, driven by a greater need for brands to find a voice and purpose they live and breathe.
3 The larger network agencies were able to showcase what sets them apart by sharing global learnings in real-time and bringing value and stability to the table in these unpredictable times. More than ever, clients have relied on their agency to steer them through this. I have seen our relationships grow stronger and deepen.
Azam Jalal Khan, Managing Partner, Digitz
1 Business can continue remotely without affecting productivity and new operations models should be devised around this reality. If you act quickly and rethink how you operate, you can mitigate the risk to your business. Consumer behaviour and habits have been changing for a while, Covid-19 has accelerated them. 
2 All of the above. 
3 We have not experienced much change in our relationships; we have made stronger bonds, especially when we were able to understand their challenges and we all came together to overcome them. We feel we are stronger partners.  
Javed Qadeer Khan, Group CEO, Marksman Advertising & Marksman Interactive
1 WFH. Almost all communication via email, WhatsApp, Zoom and phone.  Work hours are not defined anymore and are dependent on the availability of electricity at a particular graphic designer's home.  
2 Zoom will stay with us for a while, including client meetings. 
3 We have a great client-agency relationship.  Any hurdles were handled by mutual agreement. Bonding and understanding strengthened.
Muzaffar Manghi, CEO, Manghi Communication Solutions
1 No impact in terms of outsourcing or working remotely, as our model is based on engaging resources remotely as and when required. We did not downsize either. 
2 Clients have learned that much can be done with smaller budgets. The fat has been trimmed, and the agency's party is over. This financial sensibility is here to stay.
3 Businesses are under great pressure to perform. Traditional models of working are being second guessed and the market is geared towards the best deals. Clients don't care as much about who does the work, as long as it is done well, delivered quickly and most importantly, offers exceptional value. The old guard is done.
Shahvaar Ali Khan, CEO, Chief Creative Director & Founding Partner, Farigh Four
1 Advertising, like other sectors, has gone through a paradigm shift due to Covid-19. Apart from the expedited exponential rise of a digital-first approach in the creative realm, WFH and Zoom have created new working model structures. Despite Covid-19 induced cost pressures, barring an exception or two, we have not downsized. However, we have temporarily revised contracts with our key core team for the Covid period. Outsourcing has increased to some extent.
2 Since our inception, we always maintained a flexi-hours result-oriented model and the Covid-19 WFH model has only reinforced our philosophy that nothing matters except creativity, work and results. WFH weeds out the BS, office politics, mundane 'work hours', bureaucracy, etc. Virtual sessions help the team stay work focused, high on creative and strategy. In the initial days, we were fully WFH, but now the teams meet sporadically at the office when needed. Client meetings happen at the client's office, if not Zoom. Partial office hours and WFH culture is the future beyond the pandemic.
3 Retainers have been impacted, but not severely in all cases although clients are more inclined towards project based tariff models. The future is inducting production resources/equipment in-house and production houses relying on internal creative resources. Clients want a one window solution, high on creative and low on cost.
Ahmed Jamal Mir, MD & CEO, Prestige Communications
1 WFH, flexibility/rotation of staff time/attendance while ensuring minimal business disruption.
2 Management approaches need to be assessed to optimise resources. WFH made coordination more challenging. Deferred decisions and delayed actions have immediate and long-term business consequences. To minimise business disruption, protect employees and serve customers, work environments will have to be dynamically adapted to changing  consumer and business needs and global and local conditions.
3 The crisis is a challenge and an opportunity for the agency-client relationship; it has opened new narratives, where we need to shift the paradigm to ensure stakeholder engagement. While some short-term arrangements are essential, the future has to be kept in mind. Marketing communications leaders are better positioned to anticipate and understand consumer behaviour. We know what can be more engaging and how brand positioning should be done.
Khalid Rauf, Chairman & CEO, MullenLowe Rauf Group
1 WFH and the realisation that we can still carry on working productively, regardless of where we are based.  Digital communities: Relying on digital to stay connected across agency and client teams, forming bonds across living rooms. Innovation: Re-thinking creativity in a world without being able to shoot forced us to re-imagine what is possible.
2 All of the above. The world has changed and to survive one must adapt with agility... unlearn and relearn... innovate, embrace technology and realise that good work is not defined by spaces but by strong ideas.
3 The impact of the pandemic on businesses has been felt around the world. Sometimes this has impacted the client and sometimes the agency. To work in true partnership has meant supporting each other through the ups and downs – stronger together!
Raheel Nabi, Chief Disruption Officer, Xenith PR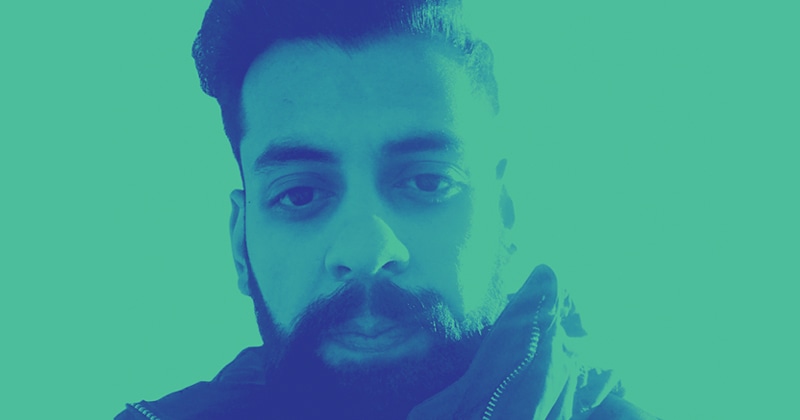 1 We had to redesign our entire operations, with across-the-board WFH, introduction of highly skilled outsourced resources and furthering our digital transformation plan.
2 All three. We are all in on digital transformation and convinced that WFH works better than in-office. We will continue to expand our diverse outsourced resource group.
3 Crisis communications has taken centre-stage and the list of standard KPIs is undergoing a complete rethink. With outsourced resources added, we can offer more services under the same umbrella.
Brig Zubair Rehan (Retd), Chairman, Creative Junction
1 Reduced business volume. Serious problem in recovery. Reduced efficiency as we are not used to WFH.
2 Covid-19 is a smaller problem compared to government policies. Probably the print media will never recover.
3 We have retained our team and continued to pay on time without deductions/reductions.
Asim Naqvi, CEO, Ogilvy Pakistan
1 At Ogilvy, people come first and we worked on keeping all our resources intact, even at the cost of our margins and profits – and we were successful in retaining all our resources.
2 We will go back to the old normal eventually with two major developments. Working remotely will be more acceptable and working in the office will have strict advisories regarding hand washing, wearing masks and maintaining social distancing.
3 Client relationships have become stronger. The support of our clients helped us run operations smoothly and achieve the desired results. We were well equipped internally to manage the work ourselves (our brands are deeper and too sensitive to be managed by one-off rental resources).
Mahmood Parekh, CE, MCM Advertising
1 Covid-19 had a deep impact on agencies, but it also caused the enhanced realisation between agency and clients of the need to work together for mutual benefit. Digital technology played an ever greater role. In a different set of circumstances new markets and clients emerged.
2 Clients are planning to fill the gap of the lost time and looking at their agency to play a key role in achieving their goals; more pressure and work in the pipeline.
3 Agency-client relationship strengthened owing to the realisation that during lockdown the only source of marketing activities was the agency platform.
Ali Rez, Regional Executive Creative Director, Impact BBDO Middle East & Pakistan
1 WFH. Given that remote working became so normal, we started collaborating more with network agencies across the region and the world, boosting input into our work. Covid-19 also opened the door to more acceptance of proactive ideation on our clients' businesses. 
2 Collaboration.
3 There is more openness and motivation for proactive thinking on business growth ideas that go beyond the confines of a brief.
Shoaib Qureshy, CEO, Bulls Eye DDB Group
1 WFH and safety compliance.  
2 Work matters.  Be it office or home or wherever; this is the good coming out of the experience.
3 It has become much better as the human side is more visible. Greater understanding and consideration at both ends.
Sabene Saigol, Chairperson & CEO, Red Communication Arts
1 For creative agencies the1 thought of entire teams working virtually may sound an impossibility, but when forced to do something we make it work. Our workload increased due to our advanced digital creative team. The need for quick digital communication was critical and we provided innovative solutions to our clients.
2 Increased confidence and reliance on digital will continue. Many clients previously hesitant to spend on digital realised the value of this avenue of communication. Digital spend and innovation will increase.
3 The agency-client relationship has evolved. Reliance on agency teams has increased as we had to work independently yet at the same time as a synchronised team. Our thought process had to be aligned very clearly in terms of more precise briefings, clearer feedback and more effective output. The experience of virtual working will change the way we work. Agencies can work very well without the rigid structures we have been used to.
Ahsan Sheikh, CEO, Kinetic Pakistan
1 More disciplined. More agile. More connected.
2 All are silver linings of Covid-19 times and we have ensured that our leadership keeps reinforcing these to Kinetic teams.
3 It is critical to stay engaged with clients and support them in their business challenges. Active engagement, flexibility in approach and developing a common agenda with clients are our top priority for a sustained business relationship.
Khalid Saleem, CEO, RG Blue Communications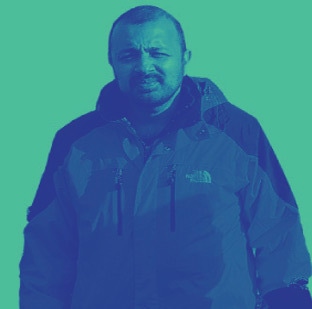 1 We accelerated our journey to automation and efficiency enhancement. We started WFH much before the lockdown and HR was quick to organise WFH orientation to remove teething problems. Employees were paid on time. After the lockdown there was a 20% reduction in the workload and we reallocated our resources to avoid any reduction in the headcount.
2 WFH, innovation and efficiency enhancement is integral to our culture.
3 Distanced online meetings sometimes posed a challenge; however, due to the strong bond between client and the agency, hiccoughs were removed.
Danish Sohail, Director, Business Development, Message Communications
1 WFH became a reality.
2 The new normal will be WFH. 
3 By adapting to creative and innovative ways within limited resources, we have been able to stay in touch with our clients and cope with the crisis.
Kamran Sarfraz, CEO, Arey Wah
1 We moved WFH and relied on the latest communication tools.
2 The WFH model is easier for agencies to adopt in the future; let's see how the industry reacts.
3 Clients are looking for smart ways in terms of content and touchpoints to reach out to their target audience.
Sajid Shamim, CEO, Repcom
1 WFH. No downsizing or unusual outsourcing.
2 WFH will continue owing to various advantages.
3 Client reliance on freelancers and production houses has increased. Agency-client interaction has shifted from personal visits to online communication.
Mansoor Zaidi, Managing Director, SV Advertising
1 WFH. We did not downsize.
2 The WFH model has shown reasonable options provided the sources of information are connected on a regular basis with the client and related media.
3 Clients continued to be in touch with the agency and were provided the services as per routine.
Zohare Ali Shariff, CEO, Asiatic Public Relations Network
1 Effective WFH protocol, maintaining high engagement with clients without travel and personal meetings, ensuring high productivity in spite of restrictions. No downsizing or salary cuts.
2 Greater digital communication and engagement internally and externally, which served as the principal tool to overcome the above challenges will last beyond the pandemic.
3 Covid-19 caused a range of crises for clients. Our enhanced crises counselling support was deeply appreciated. The pandemic served to build an even stronger understanding and bond with clients.
Nabeel Abdullah, CEO, Sapphire Retail
1 Increased emphasis on e-commerce and digital.
2 E-commerce activities will continue to gain momentum as businesses work towards creating an easy-to-use virtual shopping space and consumers become accustomed to it.
3 We have our own in-house teams.
M. Mudassar Aqil, CEO, Telenor Microfinance Bank/Easypaisa
1 Communication challenges with respect to remote working. Enabling a cash dependent economy to go digital. Managing day-to-day operations while WFH.
2 A shift towards digital financial ecosystems is here to stay. Flexible working arrangements with increased use of technology will the 'new normal'.
3 Agency-client relationships have evolved with the requirements of remote working. Communicating effectively with agencies to yield results is more important than ever.
Hussain Agha, CEO, Agha Steel Industries
1 The impact was negligible as the steel sector remained robust – and the construction package helped. Employees adjusted positively to changing working conditions.
2 We will be creating more jobs because of record sales in the steel and cement sector as a result of the measures adopted by the government.
3 Agency-client relationships remained positive. We adjusted our marketing strategy by relying more on social media as it was the most effective way of reaching our customers during the pandemic.
Sami Ahmed, CEO, P&G Pakistan
1 Enhanced precautionary measures, including WFH and cancellation of recruiting events involving large groups. Everything we do is guided by all three core principles: protecting the health and well-being of P&G people; serving consumers and supporting communities, relief agencies and people on the frontline.
2 Companies will experiment with flexible ways of working and accelerate the digitisation of their supply chains, customer channels and move faster to adopt to AI and automation.
3 No changes in the retainer model as we continue to work with agencies that are focused and respond rapidly to drive results and shift messages and platforms with agility.
Hasan Saeed Akbar, Head of Marketing & Communications, JS Bank
1 Digitisation of processes. A 100% WFH model followed by a 50-50 model and a preference for virtual meetings.
2 We intend to continue practising all safety precautions.
3 Agency interactions have become more digital.
Shakil Ashfaq, Chief Executive, Eva Cooking Oil
1 Online meetings and WFH. Strengthened our IT infrastructure and focusing more on digital marketing. Focus on a crisis management plan for financial and supply chain contingencies.
2 Digital transformation will accelerate all areas of business operations.
3 With lesser in-person interactions, organisations are likely to prefer agencies with a stronger digital presence. Organisations might rely on agencies with existing relationships as establishing new relations with lesser in-person interaction will be more challenging.
Rizwan Ali, Marketing Services Lead, National Foods
1 Remote working and flexible working arrangements became the norm. Trust and empathy came to surface. Covid-19 taught us the art of managing people remotely.
2 Remote working and flexible working arrangements will continue.
3 Agility and speed will be a core necessity. The need is to bring in high levels of human expertise in areas of brand accessibility, connections, engagement and customised solutions.
Fahad Ashraf, General Manager, The Coca-Cola Export Corporation (Pakistan Branch)
1 WFH, to ensure the safety of our associates coupled with tech support. Reprioritisation followed by resource allocation to ensure all associates continued to add value. Increased frequency of meetings reduced the time to speed up decision-making.
2 The option of WFH, dependence on technology, agile planning and shorter decision cycles have become part of how we do business.
3 Our agencies are our partners. In this crisis they stood by us and we by them. The crisis helped us to empathise more, reduce formality and brought us closer.
Jean-Marc Dumont, Country Manager, Carrefour Pakistan at Majid Al Futtaim Retail
1 Implemented stringent health and hygiene protocols. More vigilance in our supply chain management to ensure our stores were kept stocked. Enhanced our e-commerce platforms.
2 E-commerce is growing and evolving in Pakistan. We intend to strengthen our digital backbone and introduce more cutting-edge platforms that deliver more convenient and seamless online shopping experiences.
3 Covid-19 has brought us closer; making us more aligned. We have improved our lines of communication and used our resources to provide comprehensive multi-format and disciplinary support to clients.
Shehnaz Basit, COO, Gul Ahmed
1 We continue to deliver on our projects as per the market need. All our business operations are functional without any dependency on outsourcing.
2 Social distancing will continue. Participants per meeting have been reduced and this protocol will continue for the foreseeable future.
3 We have moved towards more agile ways of working and implemented time-based partnerships to allow us and our partners to be nimble in the day-to-day planning.
Ali Farooq, Director Sales & Marketing, Interwood
1 Ability to remotely use resources across geographies and increasing the experience base of people. Developing new ways of remotely managing TVC productions. More productivity as the need for travel and physical meetings declined.   2 The barrier of a physical presence has been eroded. The focus is the right people for the project no matter where they are based.   3 We have worked closely and deliver on major projects. There is more trust and an even better client-agency relationship.
Fahd K. Chinoy, CEO, Pakistan Cables
1 Maintain mandatory minimum staff attendance for factory workers to ensure social distancing. Negligible travel. Preference for Zoom and other video conferencing tools to avoid large meetings with employees, suppliers, vendors and customers.
2 Reliance on video conferencing is here to stay. Definitely more efficient although it does not replace face-to-face meetings with respect to sales calls and relationship building.
3 We do not rely on a retainer approach. We use several agencies based on their strengths. As Covid-19 changed buying patterns, we communicated with our customers via digital and leveraged our e-store.
Sadia Dada, Director Communications, Philip Morris Pakistan
1 From remote working and lockdown to our team members' concerns for their loved ones, Covid-19 pushed us to adapt management methods and high-empathy decision making stands out at the top. We factored in not only employees' needs, well-being and safety but also that of their loved ones – do they have young children, are they caring for the elderly, do they have the right tools to operate remotely, are they feeling stressed. We now know the people we work with a whole lot better.
2 All of them. Our decision making will continue to keep empathy front and centre. Although the traditional geographically bound office based model is not entirely obsolete, remote working is part of the new normal.
3 We enhanced our agency portfolio to offer more specialised services especially on the internal communications side. 
Humayun Farooq, Director Marketing Health, RB
1 Ability to remotely use resources across geographies and increasing the experience base of people. Developing new ways of remotely managing TVC productions. More productivity as the need for travel and physical meetings declined.
  2 The barrier of a physical presence has been eroded. The focus is the right people for the project no matter where they are based.
  3 We have worked closely and deliver on major projects. There is more trust and an even better client-agency relationship.
S.M. Ghayasuddin, Chairman, Shahi Group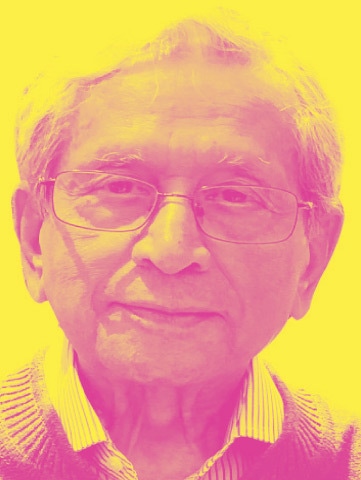 1 Our factories closed. Business completely stopped for days; hence the drop in our primary sales. However, we bounced back and we did not downsize or make cuts in employee emoluments. 
2 We are hoping for business as usual; at a greater pace. 
3 Nothing changed. We have an in-house agency and we are busy planning new campaigns.
Asim Jofa, CEO, the Diamond Gallery
1 Making PPE made us explore new territory in terms of our working abilities and capacity. Growth in online business rather than retail sales. We did not have to downsize, although our yearly production was adversely affected.
2 People are more aware and will exercise more caution in their day-to-day routines. Online businesses will boom. As international travel has become difficult for most people local tourism is likely to see a boost. The perspective of the public has changed and this will impact change globally.
3 I don't think there has been much change in agency-client relationships; people prefer working with those agencies they have previous experience with.
Ahmad Ghulamhussain, CEO, Agro Processors & Atmospheric Gases
1 WFH among agencies resulted in operational cost savings. Much less dependency on physical meetings, saving time and energy. Since entire communication strategies had to be modified, scope of work, media plans and budgets had to be revised which meant additional work for the agencies with limited interaction. All on-ground agency activities were put on hold.
2 Both agencies and clients are more flexible and adaptable to change. Creativity reached new levels to address a situation no one had encountered before. Accelerated use of technology.
3 If anything, relationships are stronger.
Abbas Kazmi, Head of Corporate affairs & Marketing, UBL
1 WFH and consequences such as connectivity, meeting timelines and the fact that all work-related functionalities are not digitised.
2 Conceptually, WFH has its advantages and may remain post-Covid-19. Zoom meetings are here to stay.
3 The only change has been the turnaround time for projects which has deteriorated due to WFH constraints.
Ali Habib, Chief Marketing & Communications Officer, HBL
1 We moved swiftly to implement measures to safeguard the financial wellbeing and personal safety of our three stakeholder groups. Customers: We continued to loan money and provide liquidity (for example, payroll financing). Individual customers were encouraged to shift to our digital banking channels. Staff: We provided financial support for Covid-19 related medical expenses and initiated testing free of cost. We implemented a rigorous WFH policy for thousands of our staff by leveraging the investments we made over the last few years and with strong cyber security protection. The community: We leveraged our digital banking platform, Konnect, HBL and joined forces with Ehsaas to enable the delivery of the Ehsaas Emergency Cash Program.
2 We will continue to provide customers with digital banking solutions. WFH will become one of the ways we approach work.
3 Advertisers are looking for cost effective content and platform solutions. This translates into a thought process that evaluates expanding beyond a TV only approach. Digital marketing solutions with measurable ROIs will see a surge.
Narmeen Khan MD, MondelĒz Pakistan
1 WFH. Connecting with consumers with digital. Avoided downsizing.
2 A permanent shift to increased work flexibility, with more people choosing to work remotely.
3 We were closely connected with our partners and agencies throughout. No changes in the agency retainer model were implemented.
Aamir Ibrahim, CEO, Jazz
1 Jazz had a flexible working model in place and we swiftly moved to WFH completely. Increased employee communication and virtual engagements with initiatives like survey-based unified leave and physical/emotional wellness sessions.
2 A hybrid model, where location and work hours are less relevant than output is the way forward. Flex hours, flex days, flex locations are the future.
3 With all teams geared towards steering Jazz smoothly through these tricky times, we experienced greater productivity. The agency model did not have to be updated in any way.
Khurram Koraishy, CCO, Alkaram Studio
1 WFH and downsizing.
2 Flexible working is here to say and organisations will increase headcounts with caution.
3 We do not use a creative agency; we have an in-house creative unit and outsource projects.
Rabel Sadozai, National Marketing Manager, Fatima Group
1 Our target market are conservative rural farmers and connecting with them is done through traditional means. Flexible work hours got a new definition as we were working 24/7. Increased sense of empathy within the organisation.
2 Digital has arrived. WFH is the new normal. Conscious efforts to practise empathy, stay close to like-minded people and avoid toxicity.
3 Agencies did not meet this challenge in the best of way. We as a team used the time to network and develop stronger relationships. During Covid-19, all ideas and initiatives were generated by the brand team.
Dr Zeelaf Munir, MD & CEO, EBM
1 Quickly adopted to an agile and employee-centric approach without the need to outsource or downsize. Clear prioritisation of people's health and well-being. Identifying business-critical areas for continuity and proactive adoption of technology.
2 Our focus is and remains on employee wellbeing and nurturing a team spirit, empowerment and agility.
3 The client-agency relationship continues to defy the odds for the sake of higher productivity.
Mohammed Adil Sami, Head of Marketing, Meezan Bank
1 We managed our operations by segregating our staff as in: WFH, Work from Office and Work from Alternate Processing Sites. We continued staff trainings and customer interaction using digital communication. We beefed up our technological support to ensure smooth flow of banking operations.
2 We foresee that readiness in terms of alternate processing sites will continue and critical activities will be a priority. There will be enhanced investment in digitisation and use of alternate distribution channels.
3 It has grown stronger due to delivery pressures. It is always important for the agency to understand client needs quickly and deliver on a proactive basis. There has been an increase in agency-driven ideas.
Raza Pirbhai, CEO, Cupola Pakistan/KFC
1 Our dine-in capacity has been reduced by 50%. Social distancing measures have been implemented. Media expenditure has been reduced, with digital media preferred over traditional media.
2 Social distancing will remain in place.
3 An increasing number of guests prefer home delivery and takeaway using digital.
Shan Rabbani, Group Head, Retail Operations, Investments & Actuarial Services, Jubilee Life
1 Remote processing of daily transactions in WFH mode. Reduction in the time spent on meetings (remote communication solutions such as Zoom allow meetings to be succinct and precise). No downsizing or additional outsourcing.
2 WFH and greater flexibility in working hours and increased reliance on technology.
3 Relationships with consumers have been cemented as they were able to assess the importance of insurance coverage. Digital solutions have improved ease of transactions.
Faisal Rana, Head of Communications & Marketing, Nestlé Pakistan
1 Shifting to WFH across the organisation along with our business partners. Providing employees with IT support, embracing remote meeting, providing guidance and support, ensuring business continuity with new SOPs, protective merchandise and creating a safe work environment for our field and factory staff.
2 The new ways of working will continue in varying intensity. Safety has always been a top priority and will continue to be so. While working remotely, using new technology and new ways to connect will continue.
3 We consider agencies as an extended part of our team. Close collaboration and ideation, albeit remotely, continued uninterrupted.
Farooq Soomro, GM Marketing Services & Innovation, Friesland Campina, Engro Pakistan
1 WFH and even now we encourage employees to continue doing so by introducing policies that will make it easier and more natural. We have continued to advertise as we feel that our purpose of 'Nourishing Pakistan' has never been more important.
2 We had already experimented with remote collaborations and feel that for certain roles it could become a regular feature. Safety, hygiene and sourcing credentials will become more important considerations for food products.
3 Agency-organisation relationships were already evolving due to more focus on reducing inefficiencies. Covid-19 will expedite these trends with less emphasis on long-term commitments. Specialisation will increase within the creative industry.