Published in Nov-Dec 2019
Aurora polled Pakistan's leading agency and corporate heads on their thoughts about AdAsia 2019.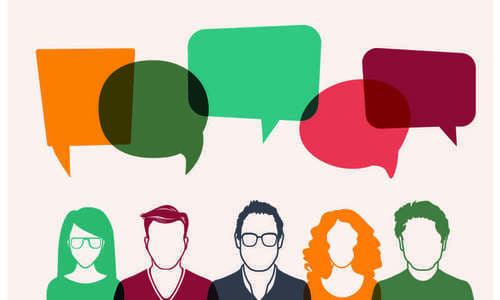 In your opinion, how relevant/irrelevant is AdAsia to Pakistan's marketing and communications industry?
As Pakistan's marketing and communications industry moves into 2020:
i) What are the three biggest changes to have impacted your agency/brand communication efforts in the last decade and what concrete steps have you implemented to adapt to them?
ii) What further changes will you implement in order to ensure your agency/brand stays relevant?
---
Sabene Saigol
Chairperson & CEO, red communication Arts
1 Relevant.
2 i) Digital, digital and digital. At RED we have a digital content creation cell. I do not see digital as a separate discipline but as the evolution of advertising. It is not a medium but a lifestyle and we need to understand this in order to create communication that engages with consumers.
ii) Move with changing times. Teams need to become more agile and flexible, our thinking needs to do the same. To respond much faster to the market than we have in the past. To be able to constantly change, as the agencies that are strategically and creatively responsive to the environment are the ones that will survive.
---
Kamran Sarfaraz
COO, Arey Wah
1 Relevant. It is encouraging to have such a big platform back after a long gap. It will help in terms of exposure to current trends and challenges in advertising.
2 i) Exploring new media touchpoints and finding ways to reach out to target audiences with the right kind of content.
ii) Only creativity can keep us relevant. The focus will be on enhancing our abilities to create better campaigns for every platform.
---
Ahsan Sheikh
CEO, Kinetic
1 Relevant. An opportunity for exposure to global trends in media.
2 i) Regulation Development. Conventional OOH conversion to digital OOH. People spending more time out of home. We welcome the government's focus on a regulatory framework. Media are converting to digital (TV [YouTube/Netflix] and radio [Spotify]); it is imminent with OOH globally and in Pakistan. We have pre-empted this change and facilitated media owners in developing the supply side and educated the client about the efficacy of digital OOH. People spend 70% of their waking life out of their homes. We have seized the opportunity to leverage the effectiveness of OOH for our brands.
ii) Fast and continual change in consumers' media consumption habits; business rationalisation of media budgets and media collaboration. We are focused on developing research channels that provide relevant and timely insights from different consumer segments. Based on these insights, we will work with brands to develop effective media strategies that seamlessly integrate with the target audience.
---
Imran Syed
CEO, Adcom leo burnett
1 Relevant. Due to a backlash against globalisation in the West, economic co-operation on a continental level, especially in Asia, will strengthen. In the context of marketing and communication, AdAsia can help Pakistan remain pertinent in the region, and drive quality standards and learning in our own industry.
2 i) Increased focus on digital: All our work and our teams are now digital at heart and focused on developing integrated campaigns. Brands demanding increased ROI: Increased focus on tools and metrics to measure marketing effectiveness. Shift to project based work; increased flexibility and developing dynamic team structures.
ii) In the face of a completely digitalised future, expanding and intensifying our learning, knowledge and expertise in the digital space, driven by merging data and technology with ideation and storytelling.
---
Mansoor Zaidi
Md, SV Advertising
1 Relevant. New technologies will be shared.
2 i) Multinationals are engaging their principal agencies from their sources, so local agencies will focus on national accounts. We have kept our focus in this direction for over 20 years and will continue to do so.
ii) Devise programmes to develop an in-house digital environment (currently we outsource such work).