Statistics showcased at the event proved that women are underpaid, overworked and burnt-out.
If you feel women are grossly underrepresented in boardrooms you would have been blown away with the insights and statistics shared at Google initiative 'Women Will' Workshop held on July 5, 2019 at Avari Hotel, Karachi. The Workshop was facilitated by Sarah Liu – an entrepreneur, brand strategist, author, speaker and advocate for women in leadership. Liu was informative, motivational and sent shockwaves amongst the audience, which comprised aspiring women leaders, as they were presented with the statistics that indicate that Pakistan ranks 148 (out of 149 countries) on the Gender Equality Scale.
With Yemen at 149, Pakistan is one just one spot away from becoming the country with the WORST gender disparity in the entire world. Shocked already? Fasten your seat belts curious minds, we're about to enter turbulent territories. Here are four things I learnt by attending the workshop.
1. Only 25% of women in Pakistan are part of the workforce
Did you know that 77% of men in the world are part of the workforce, while only 50% of women work? In Pakistan, 82% of men work, while 25% of women enter the field with leadership aspirations. This is one of the main reasons Pakistan has a Global Equality Ranking of 148. When further surveyed under the lens of gender equality, Pakistan stood at 146 for Economic Participation, 138 for Education Attainment and 145 for Security & Health. In a nutshell, women's representation on Pakistan's map of economic prosperity is pretty grim to say the least. However, one factor where women comparatively get more opportunities than all the other pillars of national progress mentioned above is, politics! Pakistan is #97 when it comes to Gender Equality in politics so maybe you should take a moment to thank women politicians even if you don't agree with their rhetoric.
2. Self-effacement is self-sabotage.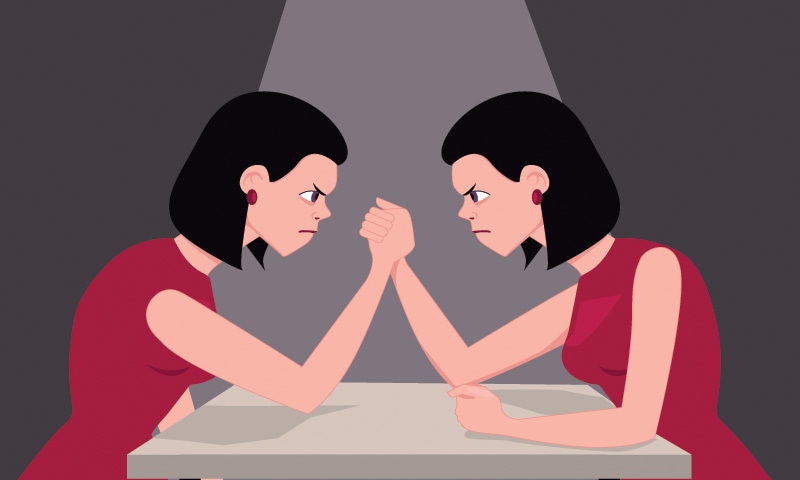 That self-policing, self-doubt you keep putting yourself under snowballs from a personal issue to a national-level concern faster than you think. Studies show that a woman only applies for a job when she meets 90% of the requirements mentioned while men would even apply to jobs they meet only 60% of the requirements for. In another shocking revelation, 69% of men negotiate and ask for a higher package during their interview as compared to only seven percent of women! So next time you go for an interview, leave self-deprecating thoughts like 'maybe I'm asking for too much', 'I mean I did take a career break so a pay cut makes sense' at home.
3. She-EOs are the future
Women CEOs and leaders, despite their "complicated biology" and "moody" dispositions, outperform their male counterparts within their industries by 15% and the overall market by 28%! They have also been proven to have improved the general rate of emotional literacy at their organisation and are therefore able to open new doors for collaboration and communication.
4. Women are outrageously underpaid
It's obviously no secret women are paid less than men because they're not exactly the proverbial "breadwinners". While the Subcontinent is a whole new level altogether, you'd be surprised to know that women in leadership positions globally and actresses in Hollywood also face the same issue. In an interview, actress Michelle Williams divulged that while she was paid less than a $1,000 for a reshoot, her male co-star was paid a staggering $1.5 million (that's a thousand times more!). The pay gap is expected to equalise by 2078 which is a long way to go and until then women will earn 85% of what men do and this gap keeps growing with age.
Ultimately, Women Will Lead was an eye opener on many levels even for someone like me who has spent a good number of years in marketing. While I always had an idea that gender biases prevalent in our industries are brushed under the carpet to maintain the peace index of the companies, I didn't realise they were this distressing. The statistics showcased at the event prove that women are underpaid, overworked and burnt out with implicit bias which, when combined with their self-policing and disinclination to fight for equal pay, only make things worse first on the personal, then on national and global level.