The agency won these awards for 7Up's 'The Great Foodie Debate' campaign and UN Women's 'Bridal Uniform' campaign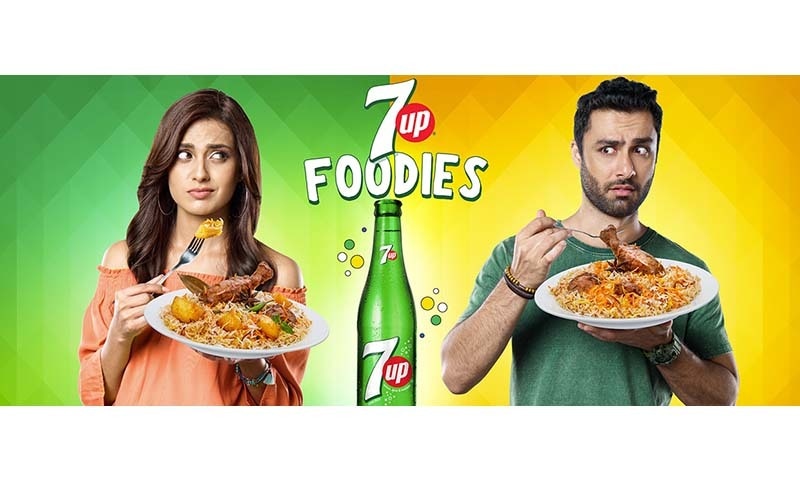 On April 25, 2019, at a packed Asia Pacific (APAC) Effie Awards ceremony in Singapore, BBDO Pakistan won two Silver Effie Awards. The first was for 7Up's 'The Great Foodie Debate' campaign in the Beverages Category, which recently won the Shorty Award in the US for best use of preroll. BBDO Pakistan received the second award for the 'Bridal Uniform' campaign for UN Women in the Social Good category, which has previously won two Cannes Lions, a Clio, a Dubai Lynx Glass Award as well as a Glass Spike, along with a Gold, Silver and five Bronzes at Spikes Asia.
Introduced by the New York American Marketing Association in 1968, the Effie Awards are widely recognised by advertisers and agencies as the global standard of marketing effectiveness excellence. Awards are judged on the basis of the creative originality of the work, and, more importantly, for their effectiveness and the impact the communication had on the business.
Saad Munawar Khan, Director Marketing PepsiCo Beverages, says: "An Effie is the ultimate recognition of the effectiveness and creativity of a campaign, and we are delighted to have won a Silver for 7Up at an APAC competition level."
Ali Rez, Regional Executive Creative Director for BBDO Middle East & Pakistan adds: "Creativity in advertising leads to effectiveness, and we are glad to have proven that whether it is for commercial brands, or for non-profit ventures, we stand to be Pakistan's most effective agency at a regional competitive level."
The local chapter of Pakistan Effie Awards will be held later this week on Saturday, May 4 in Karachi.