Published in Jan-Feb 2016
Pakistan's steel industry is beleaguered with many problems and is still in search of its real potential.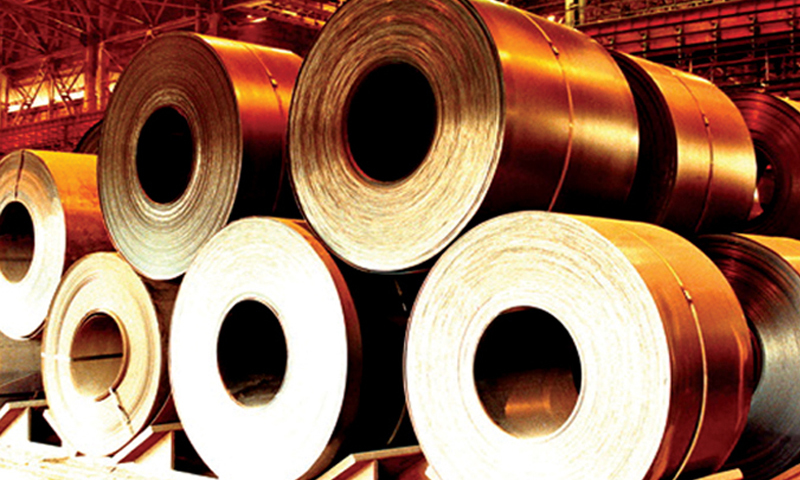 In terms of marketing, although steel is a technical product with traditional influencers such as civil engineers, contractors and retailers driving the purchase decision, recent ATL advertising (mainly print ads and billboards) by some players in the industry suggest that end consumers too are now viewed as part of the marketing cycle. This approach is apparent from recent print and outdoor campaigns, where brand taglines such as 'Building for Life' (Amreli Steels), Defining Quality' (Agha Steel), 'Structuring Tomorrow' (Abbas Steel), are taking a consumer led approach, instead of focusing on technical product details.
So is Pakistani steel regenerating itself as an industry?
Pakistan's steel industry currently produces approximately six million metric tons (MT) every year. This market is mainly divided into raw product (iron ore and scrap); flat products (sheets and plates used in the automotive sector); long products (steel bars, wire rods, rails and structurals used in infrastructure development), tubes and pipes. However, the industry is not very stable, as according to the World Steel Association, in 2008, Pakistan's contribution to the global market was 0.1%, yet by 2015 it had dropped to 0.06%. Part of the reason for this lack of dynamism is the fact that the steel market is extremely fragmented. There are at least 600 big and small players in the industry, with no clear leaders able to provide direction to the industry.
Although the industry is far from attaining its market potential, some individual players have seen significant growth in the past three to five years. These include Agha Steel, which started production in 2013, produced 150,000 tons in 2015 (and aims to double this capacity to 300,000 tons in 2016, the year when the company goes public); Amreli Steels, which had a successful IPO in October 2015 when it produced 180,000 tons, aims to reach half a million tons in 2017. International Steel Limited (a subsidiary of International Industries Limited and a public listed company) sold 463,000 tons and aims to increase this capacity to a million tons this year.
This growth has been propelled by the demand generated by large infrastructure projects such as DHA City and DHA Oasis, Bahria Town and luxury projects by Emaar Pakistan and increasing demand in the automotive sector. Another important factor set to fuel growth is the China Pakistan Economic Corridor (CPEC); this $46 billion mega infrastructure project is expected to increase demand exponentially.
---
####A huge threat to Pakistan's steel industry is Chinese imports. Pakistan has a Free Trade Agreement (FTA) with China and this means that finished goods are imported at concessional rates of duty.
Yet, the industry remains cautious. According to Hadi Akberali, Director, Amreli Steels, "Steel is a very capital-intensive industry and when you spend billions of rupees to increase capacity, you need certainty that there will be continuous demand over the next 10 years – a year or two years doesn't cut it."
He adds that the uncertain security situation results in constant spikes and drops in demand, and consequently companies hesitate to invest in big plants.
For his part, Riyaz Chinoy, CEO, International Industries Limited says that "the government is pro-trader and not pro-industry. Some of the imported finished products are cheaper than the cost of my raw material!"
Hussain Agha, Executive Director, Agha Steel, is of the opinion that "the government needs to give us a level playing field and a clear roadmap of where it wants to take the industry."
Power shortage is a big concern for local manufacturers; the cost of electricity is the highest in the region, adding to the challenges of competing with low cost imports and frequent power shortages, forcing steel manufactures to invest in generators and dedicated feeders.
As Irshad Mowjee, Director, Razaque Steels, puts it "I had to invest huge sums in something I could have used for other investments, such as better technology or capacity building."
Chinoy, whose company has the monopoly in the automotive category, says "we generate our own electricity. We have a gas-fired co-generation power plant that produces ~ 18MW of electricity and steam and chilled water for free."
In dealing with such issues, the role of bodies such as the Steel Rerollers and Steel Melters Associations would appear to be key. However, according to Akberali "the cement associations are much stronger than for ours."
This is mainly because the cement market is less fragmented and the number of strong players is bigger. In steel, says Akberali, the players have different interests and the business model for smaller players is different; they prefer to import, their labour is mostly outsourced and they don't invest in expensive technology.
A huge threat to Pakistan's steel industry is Chinese imports. Pakistan has a Free Trade Agreement (FTA) with China and this means that finished goods are imported at concessional rates of duty (Source: 2015 Director's Report, ISL).
In 2015, China, which produced 823 million tons (about 50% of the total world steel production), exported a record 100 million tons (Source: Bloomberg), with Pakistan registering as one of their largest importers. Chinoy adds that while Europe, Australia and America have imposed anti-dumping duty against China, and even India imposed 50% duty on Chinese steel, "Pakistan has been dragging its feet in its normal style."
There is also some concern about the real impact of the CPEC. Although this is slated to lead to unprecedented development in infrastructure (consequently an increase in demand for steel), Chinoy questions whether the Chinese will use Pakistani labour or indeed and more pertinently if they will opt to import Chinese steel rather than use steel made in Pakistan.
Clearly steel is an industry that is still beleaguered with many problems.
For feedback, email aurora@dawn.com