Aurora polls Pakistan's corporate heads.
Aurora asked Pakistan's leading advertising and corporate heads to answer four questions:
1. Name the two Pakistani brands you consider the most iconic and why.
2. Name two Pakistani brands that could potentially be new icons in the future.
3. In your opinion, which three words best sum up what is most distinctive about Pakistani advertising?
4. In what ways do marketing communication strategies have to change to resonate with Gen Z?
Here's what the corporate heads had to say:
Anis Ahmed
MD, Abbott Laboratories
1 Tapal (outperformed giant multinational competition); Khaadi (originality, impressive outlets, international presence).
2 National Foods and Nishat Linen.
3 Basic ideas, glamour-focused, evolving.
4 Innovative, direct, non-deceptive.
Sheeza Ahmed
Head of Marketing & Corporate Communications, Habibmetro Bank
1 Rooh Afza is one of the most iconic, time-strengthened brands to come out of Pakistan and enjoys global recognition. MoltyFoam is one of the most loved brands of Pakistan that has evolved its branding over time to become relevant to a younger audience through different advertising mediums and spaces, including digital/social media.
2 Imtiaz Super Market – from a small shop to one of the most widely recognisable and growing brands today, Imtiaz has come a long way since 1955. Servis Shoes – through intelligent and persistent branding, Servis Shoes has made shoes and is generating brand love 'for everyone'.
3 Predictable, functional and evolving.
4 Be present where they are: radio and digital are increasingly important (prepare to embrace the metaverse!). Take advertising beyond rap music and neon colour schemes: break through the clutter and find different ways to get Gen Z's share of mind (and wallet!)
Urooj Ahmed
Head of Marketing Communications, Daraz
1 National Foods – 'Pakistaniat'; owning food as the nerve centre of our culture, people and traditions. Dalda Foods – the brand association they have built with motherhood is a legacy.
2 Warp, where the product is the brand paired with a low-key communication strategy that is steadily making global waves. Generation for their communication that consistently holds substance; they have been the flag bearers of inclusivity and diversity in women.
3 Cultural – the true essence of showing relationships. Music – arguably the best in the region. Colloquial – the beauty of language which allows brands to use local lingo/jargon.
4 Brands need to have their finger on the pulse of not only pop culture but also deeper subjects to connect with Gen Z.
Shafiq Akbar
CEO & Chairman, Imarat Group
1 In general, Coca-Cola due to its brand identity and ad execution. Among our own brands (Imarat, Graana, Agency21 and PropSure) Imarat stands out because i) It has been able to deliver five huge projects in just as many years. ii) Imarat has more than 11,000 clients and none has lost a single penny invested in our projects. This unprecedented customer satisfaction makes Imarat the most iconic for me.
2 I believe Graana.com and Agency21 are highly promising brands – their seamless and data-driven solutions are transforming Pakistan's real estate.
3 Pakistani advertising stands out due to our meme marketing, experimentation space, and the capability to blend our heritage with modernity.
4 The world is gradually shifting from mainstream (electronic and print) media to social media platforms. Hence, marketing strategies need to be more social media-centric too. Reels, shorts and other youth-specific trends can help maximise reach.
Umber Ansari
Head of Marketing & Communications, Engro Group
1 Khaadi for going global and setting a benchmark and opening doors for other prêt brands. Bahria Town: every Pakistani knows it – for better or for worse!
2 Future iconic brands will be those that take Pakistan global with their export potential. Brands like Artistic Milliners, Engro and Packages. And even smaller names like Conatural Skin & Hair Care and Soul Food organic products; make no mistake, they will eventually be integral to branding this country to the world.
3 A few features that I'm extremely excited to see in Pakistani advertising include the use of strong women and girls, intentional inclusivity for overall diversity and powerful storylines. As for distinctiveness, we are still playing catch up with the world.
4 This is an oft-discussed question, as though Gen Z is from a different planet! They are our own siblings, cousins, and nieces and nephews. We know them and it is a misstep to assume otherwise. Although Gen Z are concerned with purpose-driven pursuits for a larger part of their lives compared to Millennials and Gen X, it doesn't mean we are not all on the same page. There has just been much more awareness of sustainability matters since Gen Zers were born. Speak to them one-on-one and our concerns don't differ much. However, the platforms we use to communicate our concerns differ, and this is where the strategy needs to pivot.
Noaman Asar
CEO, Oula
1 Shan and Tapal: They are iconic brands that had the vision to grow. Both started from humble beginnings but were revamped according to the needs of the times. They have done so by constantly exploring what the category stands for, identifying avenues for growth and by retaining their Pakistani nature as their core value.
2 The textile industry has a lot of opportunities, especially Khaadi. It has established itself as a Pakistani brand. Their recent investments will enable them to expand their footprint, bringing to the world their own Pakistani vision. Another brand with immense potential is Al-Fatah, with its clear distinction in terms of offering the best quality products at a premium price for premium shoppers.
3 Glamorous without purpose or an insightful story.
4 Marketing strategies for Gen Z require simple, straightforward communication. Be present on all the platforms they are on. Engage more senses than only the audio and visual ones. Invest in gaining insights into them.
Ghazanfar Azam
CEO, Mobilink Microfinance Bank
1 Jazz because of the sheer number of customers (over 75 million) that no other brand has in Pakistan. It connects people in challenging times; both businesses and individuals. Careem has revolutionised the way in which public transport, particularly pick and drop services, has reached out to end users, saving time, effort and money.
2 Daraz and JazzCash are the brands of the future. One for e-commerce and the other as the biggest and quickest channel for payments.
3 Pakistani advertising is trailing behind and stuck in terms of old cultural and societal norms. The focus needs to shift to over 65% of the population – the under 30 years of age. They belong to the future with rapidly changing work-life settings.
4 The focus should shift to the needs of a household that comprises mostly home-based workers or freelancers and the delivery of services at their doorsteps with lesser intermediaries. Businesses that engage with their customers on a real-time basis and are super responsive, using a mix of AI and human touch, and staying ahead of customer expectations.
Hanif Bilwani
CEO, Bonanza Garments Industries
1 Shan is the face of Pakistan across 60 countries, putting Pakistani cuisine on the map. Pakola is the only Pakistani carbonated beverage that went global. Need I say more?
2 I will not take names, but brands have a lot of potential to become Pakistani icons of the future.
3 Evolving, clichéd and functional.
4 Appeal to what matters to Gen Z and stop pushing what you want. Instead, partner with them in a co-creative way and communicate authentically to create relevance.
Mariam Durrani
GM Marketing & Brands, Pakistan Cables
1 Rooh Afza and Pakola: Differentiated product and brand offers that have successfully transcended from one generation of consumers both in Pakistan and abroad.
2 Tapal and National Foods have visibly stepped up to the challenge by investing in product portfolios, communications and brand messaging consistently over time.
3 Excessive dependence on celebrity endorsements… oops that's four words. Pakistani advertising needs more storytelling and data-driven messaging.
4 Generation Z, or Gen Z, grew up with the internet and digital technology, which influences their world views. So, dress your online presence to impress Gen Z. More importantly, be genuine in your messaging. Gen Z is purpose-led and passionate about community and social change.
Ali Habib
Chief Marketing & Communications Officer, HBL
1 HBL: An 80-year-old institution and a byword for banking in Pakistan. The longevity of the institution has been supported by some memorable marketing. For example, the radio spot with a child uttering the tagline "Mera bhi tou hai." Then there is its iconic head office, known as HBL Plaza, which was inaugurated in 1971 and for decades was Pakistan's tallest and most recognisable building. Rooh Afza; the brand enjoys recognition across all social segments in Pakistan. Summer in Pakistan is heralded by the arrival of two things: mangoes (natural) and Rooh Afza (man-made). So effective has been Rooh Afza's marketing, targeting it as a drink to break one's fast, that for many people, Rooh Afza is an integral part of the month of Ramzan. The brand has tried to extend its appeal, and convenience by launching a canned version of Rooh Afza Go.
2 Khaadi: A strong brand presence, offering relevant products to a diversified audience. Their ability to increase their reach across a wider audience will turn their potential into reality. HBL-Pakistan Super League (HBL-PSL): Taps into the passion for cricket across the country, by marrying T20 cricket with corporate support from another of Pakistan's iconic brands, HBL. Already seven years strong, if held consistently, PSL has the potential of becoming an icon.
3 Resonates Pakistani culture, identity and values, while taking inspiration from the world. In this way, our best advertising makes itself uniquely Pakistani.
4 Brands must resonate with, reflect and enable Gen Z's aspirations and ambitions. Be single-minded and authentic. Tilt heavily towards digital.
Talha Hashim
Marketing Manager, Spotify Pakistan, Bangladesh & Sri Lanka
1 No response.
2 No response.
3 Trends have changed and current Pakistani advertising revolves around the 'slice of life' approach. Heavily focused on consumer insights, Pakistani advertising uses everyday scenarios to integrate a product into the dynamics of consumers. With this kind of approach, advertisers provide solutions or introduce efficiency using the product/service to meet the daily common concerns of people.
4 Gen Z is familiar with the 'instant gratification culture' which results in brands shifting focus to an experiential marketing strategy. Digital amplification gives Gen Z the power to react immediately, which is the quick 'beck and call' technique that is adopted when promoting brands. The focus is shifting to social media influencers for the same reason, backed by on-ground branding.
Sheikh Adil Hussain
Marketing Director – Hair Care, Unilever Pakistan
1 Shan recipe mixes because they sell more outside Pakistan, Tapal for having overtaken multinational brands, and Rooh Afza since it got us to Times Square.
2 Daraz is one for sure, already referred to as the Amazon of Pakistan. Bykea is another as it seems to have cracked the code and operates in the mass segment.
3 Historically, it was the tune and lyrics of the jingles. Unfortunately, I can't come up with even one positive word that sums up Pakistani advertising's distinctiveness. It's not, simple as that.
4 Get off the TV and your seats. Stop with the rap and the neon. Cater to the actual Pakistani Gen Z, not your global (read: westernised) impression of them. Experiment more.
Naureen Hyat
CEO, Zoodpay
1 Shan and Ufone. Both have produced campaigns that broke stereotypes and paved a new path for brands to follow.
2 Difficult to answer at the moment but app-based products/services will be the new icons.
3 "Seth Culture Driven."
4 The marcomms have to be community-focused, capitalising on user-generated content and giving the brand a human element.
Ghazanfar Iqbal
Country Head, Sales, Careem Pakistan
1 Khaadi has developed a hybrid model employing traditional and hyper-paced growth methods. The brand became a household name before expanding globally. HBL exceeds all expectations and has successfully innovated to the extent of rebranding itself as a technology company.
2 Markhor: Originally from Okara and founded by a husband and wife team, the brand distinguished itself as distinctive with a global presence. Imtiaz is our response to supermarket behemoths like Carrefour and with an unmatched supply chain system, they are growing quickly.
3 Owning our cultural and racial identity, and moving with the times.
4 Using social media and staying current with trends.
Yousuf Kamran
Head of Marketing (VP), Al Meezan Investments.
1 Shan and Meezan Bank are the greatest brand stories of our times. From humble beginnings they have become undisputed industry leaders. Their case studies should be taught in every business school.
2 Dipitt has a lot of potential. They have all the Ps working in perfect harmony. Trax is a recent name in logistics, but it seems to have cracked the e-commerce supply chain code, which older players are still struggling with.
3 Safe, unimaginative, uninspiring. There are exceptions, but as an industry we are mediocre at best. We can only improve once we accept that there is a problem.
4 Communication has to be transparent, value-driven and up to date in addition to being succinct. A mobile-first content strategy that is engaging and conversational.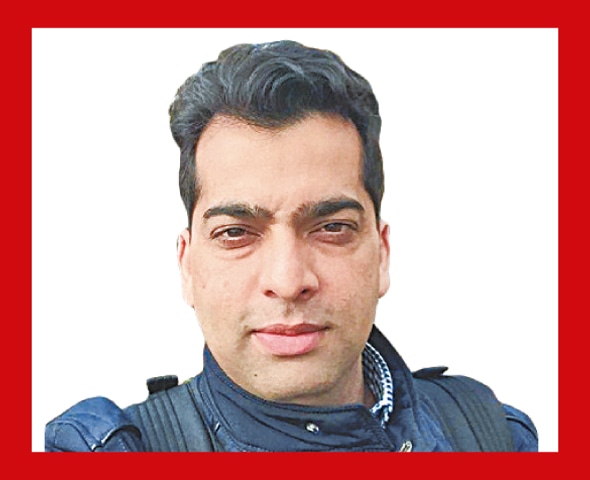 Faisal Amanat Khan
GM Marketing, Friesland Campina Engro Pakistan
1 Tapal and Shan. Both can claim to have led the development and rapid growth of the categories in which they operate. Before Tapal's emergence as a national brand in the nineties, loose tea was mostly sold in major markets. Tapal led the creation of the packaged tea category by bringing the same quality and taste to neighbourhood grocery and kiryana stores. Shan has been instrumental in the recipe mixes category creation, and is now a household name. Shan has become a daily used recipe brand for not only Pakistani consumers but for South Asian consumers living across the world.
2 Olper's and Sooper are on the verge of becoming icons in the Pakistani market. Though now part of FrieslandCampina, one of the largest global dairy companies in the world, Olper's was launched as a truly Pakistani brand in the mid-2000s and has become the largest-selling and most loved dairy brand in the country due to its consumer-centric advertising approach. In recent years, Olper's expanded into newer dairy sub-categories with the launch of cream, flavoured milk and cheese. Sooper, as the leading brand in the biscuits category, has won consumers over through its superior taste, consistent product quality and availability, backed by advertising that has touched consumers' hearts.
3 Pakistan's advertising is distinctive in three ways. In how they depict the richness and values of Pakistani culture. Unique storytelling filled with emotions. The use of music, poetry and jingles; this is intrinsic to Pakistani advertising and used in very few markets.
4 Gen Zs are digital natives who spend more time on digital channels rather than watching TV. They are socially-minded and do not hesitate to voice their opinions regarding the social impact of brands. To appeal to Gen Z, brands need to own and live a meaningful purpose in a way that is genuine and intrinsic to the brand while remaining relevant to consumers. Communication strategies must be digital first; tailor-made for digital and drive a purpose that is close to consumers' hearts.
Irfan Wahab Khan
CEO, Telenor Pakistan & Chairman, Telenor Microfinance Bank
1 Easypaisa has become synonymous with the branchless banking category. Whether you want to send, receive, or do a top-up, you will often hear people say, "Easypaisa ker dayain." It became iconic early on because it addressed the needs of the unbanked population and with a convenience that changed lives. Rooh Afza: Nothing evokes nostalgia or quenches thirst like a glass of this chilled ruby drink or a falooda topping. It may also be the single most common drink that transcends cultures, boundaries and generations of Pakistanis, wherever they may be.
2 Pakistan Super League (PSL): One of the most game-changing brands that reignited Pakistanis' love for local cricket like no other and continues to grow with a steely determination. Daraz: Undoubtedly, it changed online shopping for Pakistani consumers. It also took the unusual path of promoting a digital product on TV. Daraz's foray into streaming cricket matches has increased its popularity, making it a household name.
3 Aspirational lifestyles, musical and values-driven perhaps best explain Pakistani advertising.
4 The messaging needs to be trendy but inclusive, boldly addressing social issues and breaking stereotypes without being conventional and ageist. The medium is fast shifting from outdoor, print and to a large extent, electronic to digital.
Muhammad Ehtisham Khan
COO, Candyland Pakistan
1 It is becoming difficult with every passing day to establish a brand, let alone making it an icon. Some of the iconic brands in Pakistan had the luxury of rolling in at a time when media management was less complex, and awareness was driven by simple media habits. In my view, Jazz and Khaadi are two iconic brands that have left a mark with its target audience. These are Pakistani home-grown brands which have evolved successfully over the years. Jazz have passed the test of time despite multiple takeovers at the corporate level. The brand is so iconic that it was ultimately embraced as the identity for the parent company, which is now known as Jazz Pakistan (formerly called Mobilink). Khaadi, on the other hand, has been a major disrupter in the clothing industry. From a very humble start to being a brand of choice in the retail category, the brand has established itself with minimal advertising, focusing more on the 'Khaadi' experience.
2 Some relatively newer brands have a huge potential to dominate the consumer landscape of Pakistan. The digital revolution has nurtured some of the brands that in my view have the capacity of becoming iconic brands in future. Daraz is one such name which is the torch bearer of e-commerce development in the country. It has invested a lot in tapping the unmet needs of its consumers. It has also educated its consumers while establishing itself as a brand of choice. Another brand which is from a totally different category but holds equally strong credentials is Imtiaz. Imtiaz Super Market or ISM has revolutionised grocery shopping in Pakistan in the last decade. From a humble outlet in Bahadurabad, Karachi, to now multiple stores across Pakistan, Imtiaz has a bright future in the years ahead.
3 Pakistani advertising has three pillars which stem out from the collective attitude and psychology of Pakistanis. These three distinct features are emotional appeal, catchy jingles and pretty faces. Having said that, the advertising industry is also evolving, trying to play catch up with a new generation of digitally savvy viewers with a very short attention span.
4 As said earlier, the teams working on marketing communications these days are having a tough time deciphering the do's and don'ts of the Gen Z audience. On one hand, traditional media is becoming irrelevant while on the other hand digital media is facing unprecedented clutter. Gen Z, unlike its predecessors, has clarity of mind when it comes to its needs and wants. They do not want preachy campaigns and can cut through marketing gimmicks. To resonate with Gen Z, brands would need to continue working on innovative ways to communicate their value. Innovation is not just limited to the quality of the content but also concerns the length of the message, the medium of advertisements and the choice of the brand ambassador.
Saad Munawar Khan
Senior Director & Commercial Leader, PepsiCo Pakistan & Afghanistan BU
1 7UP: Celebrating Pakistan's unparalleled love for food with occasion ownership. Lahore Qalandars: A love mark brand leveraging cricket as a passion point along with patriotism. Lipton: Evolving from heritage status to connect with Gen Z without compromising on the core essence.
2 Daraz: Winning the online space with in-depth consumer understanding and leveraging untapped occasions. Cool & Cool: A personal care and haircare local giant that leverages a master brand strategy with a high-quality range.
3 Celebrity partnerships, a strong emphasis on music and soundtracks, and leveraging emotional angles.
4 Focus on a digital first mindset and plan for two-way engagement instead of one-way communication.
Furquan Kidwai
CEO, Dawaai
1 Khaadi and Shan – household brands that have essentially made the brand synonymous with cooking/clothing. Similar to what TCS did to courier services.
2 Igloo and Shan.
3 Old school and classic. Sometimes iconic. Mostly typical and dull.
4 Marketing has to be personalised for Gen Z. Mobile first and very interactive. I don't think marketing and loyalty will be drawn by traditional marketing strategies for this generation. Loyalty programme-based communication will not necessarily work. Interactive and personalised communication to yield returns.
Umer Lodhi
Country Manager, Carrefour Pakistan
1 The Rizq and Alkhidmat Foundation for their relentless service to the community and promoting a positive image of Pakistan.
2 PSL for reviving Pakistan's image in international cricket and LUMS for introducing learning innovation in Pakistan.
3 Purpose, persuasion and insight distinctively differentiate Pakistani advertising, although more work is required in this direction.
4 Communicating with Gen Z needs to be fast-paced and channelled through digital media.
Murtaza Y. Mandviwalla
CEO, Mandviwalla Motors Group
1 Tapal; they took on the multinationals and won. Khaadi; they reinvented how Pakistanis wear shalwar kurtas.
2 Hamdard Pakistan: After restructuring and rebounding it could be a new icon with its natural products. Sana Safinaz – expanding nationwide and will look overseas.
3 Showing our culture.
4 Social media via videos and influencers via short series.
Adil Naeem
CEO, Meri Pharmacy
1 Cloudways provides SaaS (Software as a Service) facilities and was recently acquired for $350 million. Airlift raised over $110 million, becoming the most-funded start-up.
2 Meri Pharmacy, as we will simplify healthcare for a community of 220 million people. Tajir, as it aims to refactor and simplify Pakistan's retail economy.
3 Witty, restricted, and honestly, very mundane.
4 Fast-moving, relevant content that must be social media-centric. Also, Gen Z is socially conscious, therefore values of companies matter a lot more now.
Alyshan Parvez
Online Brand Manager, Consumer Product Division, L'Oréal Pakistan
1 Surf Excel as it is the most iconic brand and Colgate.
2 L'Oréal.
3 Momentum, extraordinary, unbelievable.
4 It's all about that torture test; you see before and after results and if you resonate with the audience, you have won the battle in the world of marketing.
Usama Qureshi
Co-Founder & Chairman, Bolts
1 Hamdard: With a legacy of almost 100+ years, this brand has a product portfolio ranging from herbal medicines to globally acclaimed products, such as Rooh Afza. The name itself represents Pakistan and comes with a strong global presence in more than 40 countries. Shan: It has a strong shelf presence in the local and global markets. The brand has been iconic for producing a wide range of food mixes from ingredients made for Pakistani cuisine. It has made the lives of both women and men easier. Their patriotic advertising allows them to place themselves in everyone's mind as a strong Pakistani brand that caters to all society segments. A Shan product, I can assure you, will be present in every household.
2 Gul Ahmed: Women love clothes, and with the number of people from the subcontinent moving abroad, Gul Ahmed's clothing line caters to men, women and children. Their international footprint increases every month and their distribution network is superior to most. They should expand their retail footprint to a global level. Jafferjees: There is not a Pakistani who does not recognise this brand. A humble store that started in the late 1800s in Quetta, the brand has stores all over the country and caters to mid to high-end segments. It has made a name for itself in the Middle East and other countries, and the quality of their products can easily make Jafferjees a global icon.
3 Tedious: When it comes to similar brand/product lines, the messaging is monotonous at times, which shows a lack of creativity. Improved advertisements: Over time, budgets and spending have increased, helping pave the way for improved advertising. Colourful: Colours and music move the soul, something that is seen more when it comes to advertisements generated from this part of the world. Linking a brand to patriotism catches the eye.
4 Gen Z are easy to get to. They are mostly self-reliant and with the digital boom, every news item, ad and piece of information (true or false) is in the palm of their hands. Digital is the communication strategy required to get to this generation (which is young and on the go), especially given that there are several platforms Gen Z lives on. As Steven Spielberg said, give them what they want to see, the colours or fire, it will sell!
Anjum Nida Rahman
Head of Corporate Affairs, Sanofi
1 Pakola and Rooh Afza: Both score high in terms of recall and brand equity. Entrenched in our society and minds as quintessentially Pakistani.
2 Careem: their app is made in Pakistan and retained their identity despite the takeover; that is equity. Shan: They are following the Rooh Afza route in terms of distribution and made it to Gigi Hadid's kitchen.
3 Repetitive, guarded and short-term. We are risk averse, so we copy what works. Apart from the Ufone ads with Adeel and Faisal, we never really developed a character or a series of shorts.
4 Marcom strategies need to ensure brands are in the space (physical or digital) where Gen Z roam (inside their video games) and be purpose driven (sustainable, contribute to a cause); for example, Levi's 'Buy Better, Wear Longer'.
Sadia Rashid
President, Hamdard Group
1 Rooh Afza and Shan are the top local brands. They have significant global recognition along with consumer confidence and acceptance.
2 Gul Ahmed and K&N's have the potential to emerge globally as icons in various markets.
3 Advertising in Pakistan has tended to become bilingual and multicultural.
4 In addition to mainstream media, to reach young adults today, one cannot ignore social media.
Rabel Sadozai
Director Marketing and Sales, Fatima Fertilizer
1 The Edhi Foundation for selflessly serving society and Akhuwat for reaching the rural population, bringing them financial tools and literacy.
2 Sarsabz Fertilizers for representing the voice of Pakistani farmers and amplifying their cause. Gul Ahmed for evolving and staying relevant to the new generations.
3 Sensational, celebrity and product-driven.
4 The storytelling needs to be stronger so as to connect and retain Gen Z with the brand's purpose.
Omar Shah
CEO & Co-Founder, COLABS
1 Pakola, Pakistan's favourite green soda has been around for decades. Such an iconic, nostalgic brand! Bareezé is one of the oldest and most recognised clothing brands from Pakistan.
2 Coke Studio broke through borders and consistently showcased our musical talent across the globe. Coke Studio has already achieved 'icon' status and it will be interesting to see what they come up with in the next season. I am hoping COLABS can potentially become an icon in the international start-up sphere.
3 Desi. Fusion. Culture. I love how Pakistani advertising brings all three aspects together, giving campaigns a local flavour with an international appeal.
4 Marketers have to constantly stay on their toes. With advancements in technology, and constant changes in trends and niche interests, campaigns have to not only have local appeal, they also need a strong, global edge. The answer lies in understanding Gen Z up close. They are an exciting generation who can either make or break a campaign.
Sammer Sultan
Co-Chairperson, Shan Foods
1 The two Pakistani brands that I consider to be iconic are Pakola and Shan. Pakola because it is distinctive, and has international brand recognition and availability. Shan because it's the most widely available Pakistani brand in the world with a presence in 75+ countries since the eighties and has very high brand equity across all geographies.
2 Dipitt: It has the potential to become a future iconic brand because it is innovative and the products have mass appeal even outside of the South Asian population. Khaadi: Already iconic but has the potential to be even bigger
3 Pakistani advertising is predictable, formulaic and has mass appeal. Generally, I find the storytelling within Pakistani advertising quite weak.
4 To attract Gen Z audiences, brands need to be authentic, explore new ways of communicating and be innovative and have stronger storytelling.
Taimur Tajik
Creative Head, Interwood
1 Khaadi and Pakola: For their legacies, omnipresence and ability to cater to large and diverse audiences.
2 Daraz and Interwood: Daraz because of how it is seamlessly revolutionising retail while giving greater access to consumer products. Interwood because of how it is consistently delivering global-standard furniture products through research and innovation.
3 Predictable. Safe. Insight-less.
4 Keep communication relevant, genuine and bite-sized. Integrate your brand into the content audiences are already consuming. Generate organic and positive word of mouth through engaging brand experiences. Pay attention to consumer feedback and revise your strategies accordingly.
Zeeshan Habib Teli
CEO, Mehran Bottlers
1 There are a lot of iconic brands in Pakistan, many did not achieve the heights that they should, but nevertheless they fall in the iconic category for sure. If I had to pick two then the first one has to be Shan Foods which has done so well globally and is going from strength to strength. For the second one, how can I not mention my very own brand Pakola? From quality till legacy, they both represent us on a global scale. Shan and Pakola are woven into the threads of our nation.
2 Younger and innovative brands like Dipitt and Nutrilov are doing incredible work, in my opinion. I am so excited to see what else they have in store for us and I bet they are here to stay. I keep a very keen eye on these two brands, because I feel they have a long way to go.
3 There is something so unique about Pakistani advertising but the three words I would use to describe it are festive, patriotic, music. It's what we do best!
4 Today's marketing stratosphere is constantly evolving and to resonate with Gen Z, we need to keep up with them by constantly learning, and churning out impactful, informative and socially conscious communication directions, all while entertaining them throughout it all.