Pakistan's leading corporate heads respond to three questions posed by Aurora.
Aurora polled Pakistan's leading corporate heads on the impact on Pakistan's communications industry of the current squeeze on marketing budgets, the increasing role of client procurement departments in dictating how these budgets are spent, and the reality that the creative space is no longer the preserve of the traditional creative agency. Here are the three questions we put to them.
1 As an advertiser, do you think it tenable to expect your advertising services providers to continue to deliver optimal services when marketing budgets continue to be squeezed and are increasingly dictated by client procurement departments?
Yes/No? Please explain why.
2 Do you think the agency compensation model should be overhauled? If not, why? If yes, what alternative would you propose?
3 Do you consider the encroachment into the creative space by non-traditional creative agencies to be a positive development for your brand? And why?
Corporate Heads
Munsub Abrar
Founder, Naheed Supermarket
1 Agencies should have the freedom to work on their own to achieve the goals they are hired for.
2 We should explore new and innovative ways of compensation.
Hussain Iqbal Agha
CEO, Agha Steel Industries
1 Brands are spending more on new marketing channels rather than traditional ones. To an agency, this may seem like a squeeze on budgets, whereas budgets are actually being diverted to other media. However, this is an opportunity for agencies to come up with new ideas and use innovative techniques to use a client's budget.
2 Changing market dynamics and the use of analytics and AI have made advertising even more about better targeting. These channels can be targeted with a subscription-based model, whereas production services can be offered through a commission-based model. Having said this, reaching out to the right audience is more important while keeping budgets in check. It is about value for money, compared to just the cost.
3 The non-traditional agencies are changing the creative space by providing out of the box ideas and developing non-traditional channels of communication, giving us more avenues to communicate our brand message to our customers.
Saquib Ahmed
MD, SAP Pakistan
1 We want creativity from our advertising services providers. We should be able to hit people's hearts and minds with creativity at a lesser cost given all the social media available to us to help us reach multiple audience segments. Procurement will always want to pay less because this is their KPI. However, it is the responsibility of the advertisement firms to demonstrate the value of creativity and the revenue generation that will justify the amount spent on their services.
2 There is no one model of agency compensation. The most common are project-based, retainers, time and material, performance and media spend. The agency model should not be overhauled as it motivates agencies to perform. Keeping this in mind, a mix of compensation models is required as one model will not fit all.
3 Encroachment into the creative space by non-traditional creative agencies is a positive development because traditional advertising has stopped growing in the last decade. Companies are now focusing on digital and their marketing departments have started building their own technical expertise around cloud-based software with the support of non-conventional agencies. Non-conventional agencies act as a catalyst in enabling and facilitating digital transformation.
Shakil Ashfaq
CE, Shujabad Agro Industries (Eva Cooking Oil)
1 It comes down to the industry's strategic adaptability. Advertising services providers must evolve in terms of the shift towards digital and the increasing number of communication channels available. This is a major opportunity for the advertising services industry.
2 Again, the industry must adapt to the evolving landscape and let market forces dictate the compensation model.
3 It is hard to set any boundaries in the creative space, but the brand communication must always remain coherent and consistent. 'Traditional' agencies must adapt to the changing dynamics of mass communications in the information age.
Shehnaz Basit
COO, Gul Ahmed
1 Advertisers cut their marketing budgets in times of financial stress. In such cases, service providers have the added responsibility to come up with smart and cost-effective solutions. Both parties need to have a working relationship as 'partners', and not as an advertiser and a service provider. 
2 Agencies should evolve from being creative partners to becoming business partners. Their compensation model could be retainer plus incentive, whereby agencies will receive a fixed amount plus incentives based on results.
3 Brands should be open to new perspectives and listen to the rationale behind a pitch irrespective of the medium. The communication objective and the target audience are what dictate whether the business challenge needs a traditional creative solution or a non-traditional one.
Fahd Kamal Chinoy
CEO, Pakistan Cables
1 The pressure to derive maximum value out of every dollar spent on communications has always been there. To overcome the financial impact of the lockdowns, businesses were forced to squeeze their marketing spends. This may have resulted in marketing teams micromanaging in different areas, resulting in improved transparency through increased engagement with consumers – and this is terrific for insights and developing action plans. On the flip side, the pressure is on the communications industry to challenge itself to respond with customised solutions and drop the 'one-size-fits-all' approach. At Pakistan Cables, we continue to engage with our communication agencies, leveraging their expertise for brand development.
2 Creativity has no limits and there is no need to box it within the walls of a creative agency. Of more importance are the triggers of creativity. The brands and agency's challenge is to generate enough insights to evolve a creative approach and this can come from either side. If clients and creative agencies work as teams and are not territorial, I see no reason for this to be a negative development.
3 There has been a considerable disruption in the creative space, thanks to the growth of non-traditional creative agencies that have assumed the challenger role. It is definitely a welcome sign, as in their absence, the industry would have stagnated in terms of their approach towards solving business problems or going the extra mile to think out of the box.
Khalid Farid
CEO, Gillette Pakistan
1 The advertising industry can only thrive if there is a sustainable win-win structure. The world is going through rapid inflation which is affecting everyone. Pakistan is affected even more due to devaluation. The industry must weather this storm together, cutting costs where necessary to survive in the long-term.
2 I think there is room for improvement in the compensation model. Both clients and agencies need to evolve to a results-driven compensation structure. This will enable both clients and agencies to win together.
3 Not applicable.
Humayun Farooq
Marketing Director, Reckitt Pakistan
1 It would not be fair if budgets were solely decided by procurement. However, the reality is that procurement does not decide the way marketing investments are made; they only negotiate the best possible cost. Marketing still determines the best use of the brand's spend.
2 The agency compensation model should not be overhauled. There is, however, an opportunity to have a better mix of commission models customised to various projects. The retainer model may work for some brands and others may be better suited to a commission-based model. The responsibility for the optimum mix should be a collective decision; this would help to ensure a better output and expand the ownership of the idea to all parties involved.
3 Yes, we do. Traditional creative agencies have been pivotal in the past in providing solutions for the brand. However, given the frequency at which new media requires new content, it is the smaller agencies, with the ability to carry out multiplatform campaigns with a steady stream of content, that are winning the game. Several larger agencies are learning this lesson, which is why we see them behaving like the smaller agencies, which in my opinion is a very positive change.
Maliha Farooq
Head of Marketing & corporate brands, TPL Life
1 Yes. In the age of digitisation with added cost pressures, it is imperative to expect smarter optimised services. Even with tighter budgets, it is possible to deliver advertising that fulfils the brand's objectives.
2 The agency compensation model should be based on value-addition; in other words, compensation based purely on performance. If the agency can deliver, the model is robust and vice versa. 
3 The entry of new players is an opportunity to be more creative. Competition is always a positive development for the industry.
Rizwan Fazal
Head of Marketing, Jazz
1 Yes. Irrespective of budgets, the client's basic need remains the same; connect with the consumer through the brand or tactical effective messaging. The role of the procurement department is to get the most competitive rates without compromising the quality.
2 Several variables determine compensation. Advertisers should determine the best service model for their organisation/brand, which will then determine the compensation model. One of the most critical elements is the exclusivity ambit that limits the options of exploration.   3 This is a positive development for the entire industry. I would not call it encroachment; rather a healthy competition that encourages everyone to think differently and better.
Ahmad Ghulamhussain
CEO, Agro processes & atmospheric gases
1 Drive for efficiency is good for businesses. Good agencies will continue to partner with marketing teams to demonstrate effective outcomes and provide the rationale for further advertising investment.
2 A proven model already exists. Performance-based agency compensation and bonuses deliver better outcomes for everyone. Smart marketers demand it and CEOs support it.
Ali Habib
Chief Marketing & Communications Officer, HBL
1 Creativity is budget-agnostic. We have seen the emergence of new cost-effective platforms that require even more creativity than traditional media. They are more targeted and therefore expectations from advertising services providers have increased and are not linked to the size of the budgets.
2 Compensation models should reflect the changing marketing and advertising landscapes. New or existing agencies are choosing to specialise in a particular core competency and consequently, the compensation model should be KPI based. It should be a mix of base retainer and deliverables/KPIs committed by the agency.
3 Creativity is no longer the exclusive preserve of any agency type. What is creative for one medium (for example, TV) may not be creative for another (for example, digital). The proliferation of this creative output is a boon for brands. The cross-pollination of creative ideas across platforms will raise the standards of creativity to the benefit of the brand.
Khadija Hashimi
Head of Corporate Affairs, Brand and Marketing, Africa and the Middle East & Country Head, Standard Chartered Bank Pakistan
1 To produce good, memorable and impactful content, it is important for advertisers and advertising services providers to work closely in a cohesive manner. The increase in advertising platforms has led to marketing budgets being spread across different touchpoints. No doubt both agencies and marketing teams will be stretched to deliver optimal performance in closely managed budgets, and both need to improvise and find more attractive, value-added creative resources that produce content that has a positive impact on ROI.
2 Agency compensation models vary based on the agreements between parties. The model varies based on budgets and scope of work. Generally, we find that for strategic initiatives, where agencies tend to work on a retainer or commission model. Given the changing dynamics of the industry and of customer behaviour, agencies need to review their tariffs in light of the volume of work; brands are looking for frequent, short-term and effective communication, even if it impacts a selected target audience.
3 As more teams enter this space, we will start seeing more innovation and disruption. Organisations are always looking for new approaches to break through the clutter. Non-traditional agencies can break the monotony, have a quick turnaround and are more cost-effective, although they may lack the depth of resources and this could become a challenge.
Aziz Jindani
CCO, Colgate-Palmolive Pakistan
1 I prefer delinking creative development from the procurement of production services. This keeps the agency focused on their core job (breakthrough idea creation) while mitigating potential conflicts of interest. However, for this model to work, it is critical that procurement understands production nuances and takes a holistic approach during the selection process. 
2 The right compensation structure should be 'scope of work' driven (pre-agreed rates for idea generation, complex and simple adaptations and design-related work). This model will enable agencies to manage their resources on a flow-to-work model as opposed to tying up resources to a specific client. As it is, more and more clients are moving to an open-source approach and the era of the fixed retainer model is fading.
3 This is a healthy trend. Creativity has been democratised everywhere, so why not in advertising? This broadening of the competitive landscape has motivated the 'traditional' agencies to reinvent themselves. As clients, we have more options too. A win-win situation.
Asim Jofa
Owner, CEO, The Diamond Gallery
1 The dynamics are changing rapidly and to be relevant one needs to adapt and change systems to accommodate clients. Innovative, yet budget-friendly ideas can be incorporated to achieve the required results. Advertising services providers need to reinvent their models to facilitate clients because at the end of the day, they are the driving force behind the work. 
2 There are roughly five types of agency compensation models. I would not say they need to be overhauled but as requirements change, some amendments can be made in the existing models for maximum results.
3 As a creative person, I am open to change and eager to expand my boundaries. I do not consider it encroachment because it allows one to experience different things. I welcome their contribution and consider it a positive addition for me and other brands.
Abbas Kazmi
Head Corporate Affairs & Marketing, UBL
1 I don't think so, though it varies from client to client. Optimal services should not be dependent on marketing budgets. Good work does not have to be expensive.
2 Agencies work either on commission or on a retainer. The way agencies arrive at the commission rate or retainer fee should be more transparent and realistic. Monitoring in terms of timesheets or any other mechanism needs to be implemented. If agencies set the tone, clients will be more than happy to follow. 
3 Encroachment is not the right word. There are no traditional or non-traditional agencies, only specialised companies trying to carve out a niche by focusing on one or two areas only. Traditional agencies have certain strengths because of their manpower and legacy. Non-traditional agencies do not have strong creative resources. Nonetheless, it is the idea that matters and it can come from anywhere, although the execution of that idea is very important and this can only come from a traditional agency where there are people with the right skill set to execute the idea.
Narmeen Khan
Managing Director, MondelEZ Pakistan
1 As advertisers, we believe our agency partners should be adequately compensated for the resources they allocate to support our business. That said, there are a lot of players where the process is procurement led and solely focused on extracting cheaper rates and productivity while squeezing the advertising partners. This is not the right approach; it impacts the quality of work as well as of the talent deployed. At Mondel¯ez, all stakeholders are taken on board, including procurement and we implement a fair model of compensation. As a growing business, our ad spends have been growing year-on-year and this has meant increased scope for most of our partners as well.
2 Various compensation models are followed by advertisers. I believe a SOW based compensation model works best for agencies, as different projects require varying expertise in creativity and a SOW based cost allocation ensures fair compensation for both the advertiser and the agency. 
3 Traditional creative agencies lost the plot when they stopped keeping up with technology, especially digital media. As a result, advertisers had to look elsewhere to bridge this vacuum and this is where hybrid/media agency partners, with a focus on digital expertise, started to lead the creative approach for digital. For traditional creative houses, this may not be a positive development, but for the industry, it is a step in the right direction until our creative partners are able to deliver.
Uzma Khan
Head of Media, Unilever Pakistan
1 The goal for agency and client media specialist teams is to optimise performance within a stipulated budget. Nevertheless, when business critical spends are outside this budget, we are open to a discussion with our agency partners.
2 We believe in market competitive gency remuneration and that is why our compensation is in line with a win-win model where agencies are treated as business partners.
3 "Encroachment" is a rather strong word. I consider it as a refreshing change to see new people enter this arena, bringing innovative ideas that resonate with consumers. They think outside the box and are not afraid to take risks.
Khurram Koraishy
CCO, Alkaram Studio
1 The advertising industry is going through a process of creative destruction in Pakistan and, from what one hears, globally as well. It is difficult to predict what the landscape will look like when this evolution is over. As an advertiser, my fear is talent migration and the failure to attract new talent will have consequences on the quality of work. We possibly have too many advertising agencies/networks. The solution may be to have fewer agencies, then negotiate a better remuneration rather than be squeezed further.   2 The advertising industry needs a guild model (for example, the Screen Actors Guild) which sets minimum remuneration guidelines and can enforce them within its membership. Reform must come from within. A model that covers costs and is then rewarded based on results is my two cents worth in this respect.
3 Not really. Traditional agencies have a strategic approach and think long-term. Production houses and other agencies tend to be execution focused and the approach is not built around a Big Idea that can be amplified across different media.
Omar Moeen Malik
Business Head, Easypaisa
1 Advertising has evolved to encompass more performance-based parameters which enable us to communicate in innovative ways despite budget cuts. At Easypaisa, we align our goals with our agencies to deliver innovative campaigns as per our overall strategic marketing objectives.
2 Easypaisa works closely with agencies to align the goals together and our agency compensation model reflects this. This is a necessity in today's evolving world.
3 We are proud to be working with partners like Ogilvy, who explore the unconventional. As a business with evolving challenges, we can never settle for a traditional agency and therefore, our partners reflect our strategy and unconventional way of working.
Nauman Sikandar Mirza
CEO, Foodpanda
1 Prudence in utilising limited budgets is important. Some brands may not require dedicated resources. Campaigns have become a collaborative effort. We need to mutually accept and respect each other's limitations.
2 Agencies should be compensated according to the project's scale. Brands do not necessarily spend equal amounts on every campaign. The brand's cyclic or seasonal nature should be taken into account to manage expectations accordingly.
3 Creativity is subjective. Brands require 'custodians' who can recognise, understand and co-develop strategies for their brand. There are no conventional roles for agencies anymore. 
Dr Zeelaf Munir
MD & CEO, EBM
1 Yes. Budgets fluctuate, but excellence should not. Together, we are responsible for crafting the best communication with our partners and even during testing times invest in our relationships and brands. 
2 The agency compensation model works well at the moment as it allows us to retain creative services that provide consistency in our branding and marketing efforts. With the changing communication landscape, we are proactively building additional specialist skills internally and urge and support our partners to invest in capacity building in people. 
3 I think it is positive in the sense that it allows an inflow of more ideas and creative thought. I don't see this as an encroachment. The creative industry is open to everyone who can bring in their magic and ideas to life.
Samrah Munsub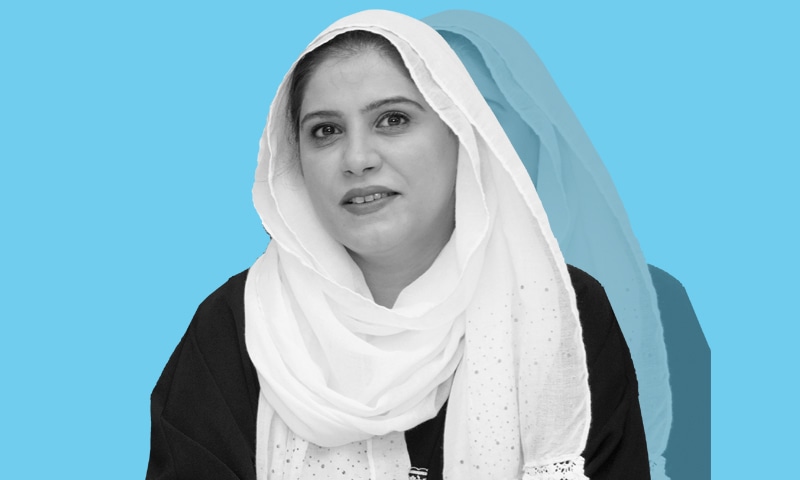 Chairperson, Samrah Enterprises
1 Yes, if client requirements are to be addressed and better results obtained. 
2 No, it's already very flexible and gives a lot of room for agency to work with their clients.
Raza Pirbhai
CEO, KFC Pakistan, Cupola Pakistan 
1 We are living in challenging times and with Covid-19, we have learned how to exercise endurance by linking strategy to value. As a company, we look for innovative ways to leverage our communication and stay within budget. We acknowledge the power of marketing and invest a certain percentage of the business in brand evolution, and regardless of budget constraints, we never fail to deliver. 
2 The traditional agency model is being dismantled; corporations are opting for a project-based model. We need to establish a system where compensation is measured by the matrix of success. 
3 Advertising has undergone a fundamental shift. Platforms such as Facebook and programmatic marketing have upended a model long executed by traditional advertising agencies. Most brand building now happens online and focuses on the overall consumer experience. It's an exciting time for companies; they can blend technology and creativity to produce a distinctive brand voice. This encroachment brings in more creativity to the overall marketing ambit.
Syed Usman Qaiser
Head of Marketing & Brand Management, Jubilee Life Insurance
1 The pandemic has had a toll on everyone. We have adapted to changing constraints and are thankful to our advertising, media, digital, PR and agency teams. Their planning has provided maximum value to all our advertising investments.
2 The need to advertise on conventional and digital media increased during the pandemic. Due to increases in media consumption, digital platforms have outperformed globally. We have adapted to the change and updated our business strategy and style.
3 This question is not relevant to JLI.
Madiha Javed Qureshi
Director, Communications and Public Relations, Careem Pakistan 
1 Yes. Budgets are always fluctuating. However, the quality of the content delivered to the end customer cannot be compromised. I believe working creatively within low budgets defines a good marketer. Digital has been a game-changer and is a lot less costly than traditional marketing.
2 To save costs and see a better utilisation of budgets, many companies including Careem do not work with a retainer-based marketing agency. We are coming up with our own creative edge to make the brand stand out.   3 We have an in-house creative team.
Faisal Rana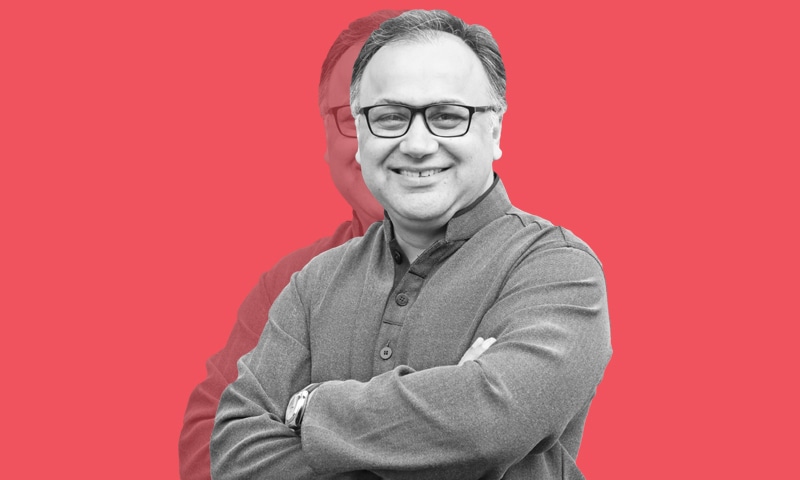 Head of Communications and Marketing Services, Nestlé Pakistan
1 Budgets are never a substitute for creativity. Budget constraints contribute to boosting creativity. In my experience, brands with budget constraints are forced to prioritise and as a result, have better strategy and focus. This invariably helps boost creativity and deliver better results.
2 We treat our agencies as our partners with whom we work together to deliver business and brand results. With improvements in our ability to assign results to specific marketing initiatives, I believe that agency compensation should be directly related to results, rather than a fixed charge for marketing deliverables only.
Maria Rashdi
Head of Corporate Communication and PR, Shan Foods
1 Yes, particularly when you take into account that new agencies and young talent are able to offer the same, if not better service at lower costs. This shows it can be done. Budget competitiveness is no longer optional.
2 This is the only way to meet increasing demands in a shrinking budget situation. The agency compensation model should pivot and focus more on value delivery versus per item delivery.
Mohsin Sadiq
Head of Marketing, Amreli Steels
1 The post-pandemic world has increased the pressure of accountability on all marketers to ensure effective ROI. This new-age prudence is a long-awaited opportunity for creatives (agencies and individuals) to put their best foot forward and let the content do the talking. It is now truly the survival of the most creative.
2 Local agencies need to revisit their business model. There is a trend towards in-house design teams, freelance content writers, independent producers, in-house specialist concept teams, while the big-ticket creative work is outsourced to international agencies. Local agencies need to define their value proposition and look for a way forward from there.
3 Ideas that work for a brand can come from anywhere. Many 'non-traditional' agencies are run by former ad men and women who have the creative freedom they did not have while working in traditional agency setups. This means better ideas come to the table.
Mohammed Adil Sami
Head of Marketing, Meezan Bank
1 Agencies are becoming more specialised and third-party vendors and creative houses able to provide effective services with good results that are within the client's budget are emerging. Agencies should revisit their pricing and costing model or engage with these creative houses and third-party vendors and look at them as partners rather than adversaries and fulfil their client's expectations.
2 The agency compensation model is effective as it pays for the services availed by the client and each client will have to make the call regarding what makes sense for them, along with procurement's active involvement in terms of cost comparison/benefit.
3 It is a positive development. Creativity cannot be limited to a 'creative' agency. Out of the box thinking is always clutter-breaking, and focus groups have traditionally been used to glean new ideas from consumers. Some non-traditional creative agencies are coming up with good ideas and it is the job of the client or the lead agency to ensure that the idea retains its novelty while the brand guidelines are followed.
Imran H. Shaikh
COO, JS Bank 
1 Advertising spend is a business building investment and a long-term value driver. JS Bank believes in partnering for success and results-based compensation rather than following a budget-based or procurement-dictated model so that both entities get the best return.
2 The general compensation model is based upon either a fixed monthly retainer or a billable hours model. While simple to manage, this may need to be revisited from time to time as projects change/grow and could lead to project completion speed trumping project quality. We need to explore options that focus on the delivery of agreed upon goals and may be mixed with a base compensation package.
Taimur Tajik
Creative Head, Interwood mobel
1 Times are tough for everyone. Businesses that wish to survive must adapt. Agencies are no different. True 'creative' agencies will make cost-effectiveness a part of their thinking. There is no other option. 
2 A while ago, clients would pay heavily to retain their agencies. Today, it's quite the opposite. Agencies must now work to retain their clients by moving to more transparent modes of compensation such as project- or time-based models.
3 For Interwood, it has been extremely positive because it has brought new talent, perspectives, synergy and energy to projects (that too, while saving time and cost), which has kept our marketing fresh and relevant. It has also increased quality while reducing the amount of legwork and friction involved since we now work with fewer partners, each of which takes greater ownership and understanding of the campaign objectives and output. 
Muhammad Fareed Tharani
Manager Marketing, Pakistan Dairy Products (IGLOO)
1 It is more about shifting budgets to digital due to its effectiveness and measurable results. However, advertising should be led by marketing rather than procurement, as they are better able to take a holistic approach.
2 It is difficult to see a substantial rise in agency compensation as clients are also receiving relevant creative input from other specialised partners. Agencies need to expand into digital.
3 The ideal situation is when we get better creative input from traditional agencies. However, sometimes the better creative input comes from outside – and we then go for it.