Charting Cherry Blossom's odyssey.
Every Pakistani child has gone through the drill, but have you ever wondered, how did we go from merely buffing our shoes with a cloth to using shoe polish? Cherry Blossom had a lot to do with the transition.
In the early sixties, Cherry Blossom was one of the most aggressive and engaging advertisers across mediums. The print ads showed a man who caught everyone's attention by his polished look, obviously a result of his impeccably polished shoes. Taglines such as: 'Of course he uses Cherry Blossom Boot Polish', drove the message home. Targeting the right audience with the right message is another aspect to success. An advertisement a few decades later showed a young girl whose shoes not only shined throughout the day, they also benefitted from longer life. Here, Cherry Blossom draws on a mother's love for her child, with a clear message: Cherry understands the activities a child does during the day and is there to help mom keep her child's shoes shiny; it also protects the shoes.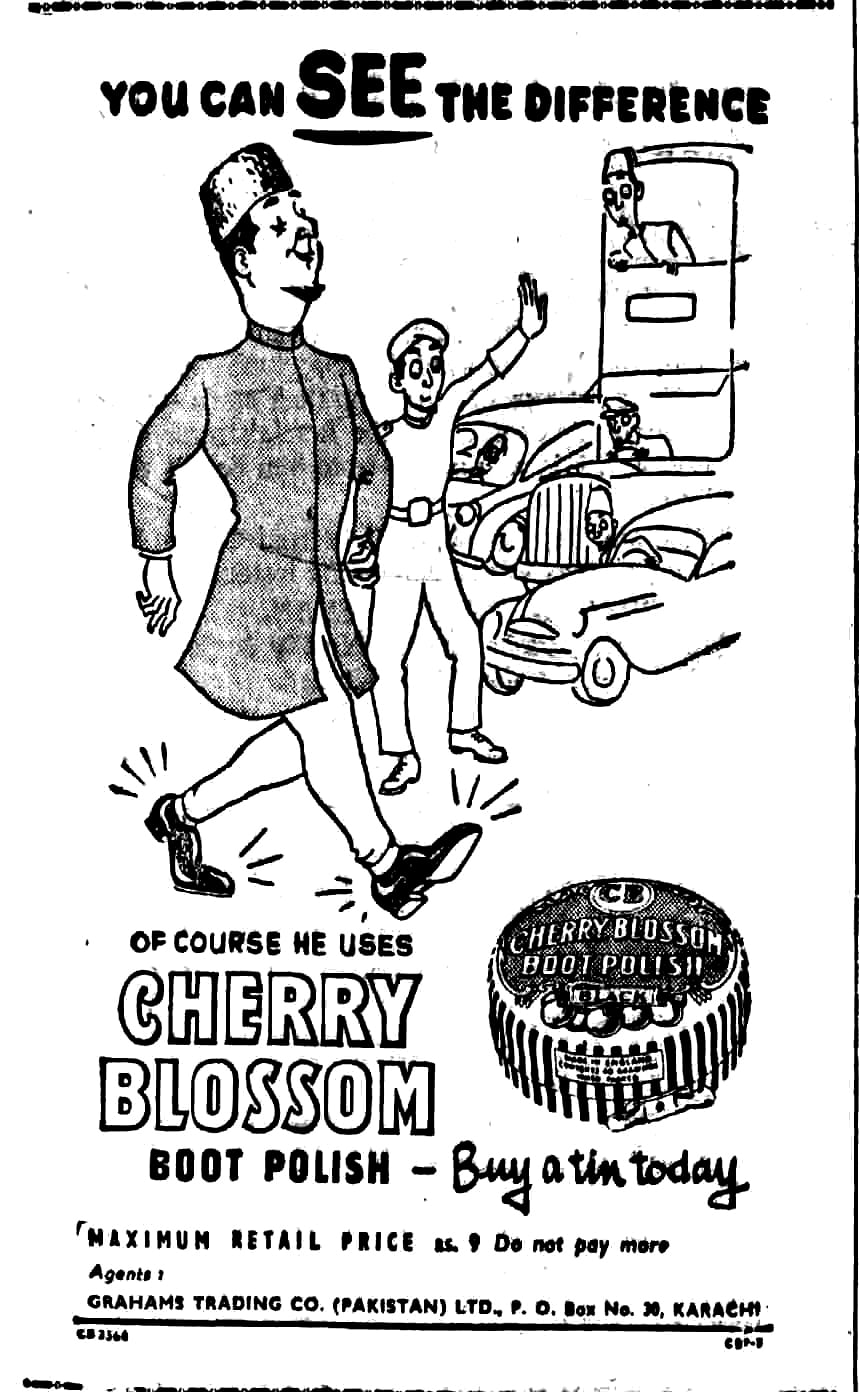 Having established the brand promise of shiny shoes, Cherry Blossom then focused on the ancillary but important set of benefits it provides. Subsequent campaigns focused on the top reasons to use Cherry Blossom.
Through campaign evolution, Cherry Blossom established its equity. Cherry Blossom then shifted the focus to achieving maximum reach and in-store execution. Moving forward, Cherry Blossom will yet again need to reinvent itself to remain relevant. This is how it has remained successful for over five decades.
Marketing is about deciding which combination of tools is going to win over consumers and keep them riveted to the brand promise. Cherry Blossom remains focused on predicting the evolving needs of the consumer and then tailoring its strategy accordingly.
Itrah Sohail is a management trainee at Reckitt Benckiser Pakistan.
First published in THE DAWN OF ADVERTISING IN PAKISTAN (1947-2017), a Special Report published by DAWN on March 31, 2018.