Published in Jan-Feb 2021
Fatima Ansari, Creative Associate, BBDO Pakistan, in profile.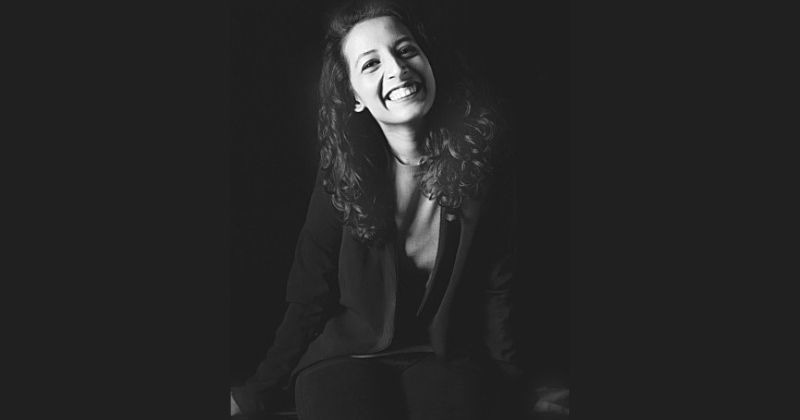 Walking into her marketing class in her junior year, Fatima Ansari noticed that her instructor had written 'MARO Tandoors' on the board. When the class ended and she was about to leave, someone addressed the instructor saying that MARO Tandoors' campaign – around which the lesson had revolved – was her brainchild. "That was one of the proudest moments for me and it made me realise the spark I had; to be in on the business side of things but still be creative."
However, what she did not know was that there was a field where her skills could be applied.
"I had no idea about agencies or about a function called 'creative'." Yet, the night before, she had launched a ground-breaking campaign that not only made MARO Tandoors a household name in Lahore but opened up a new dimension of marketing.
It was while studying management sciences and psychology that Ansari realised that she had a unique mix that gave her an edge – she could understand consumer behaviour, pick up on social patterns and tailor business strategies accordingly. This academic formula was put into practice when she decided to go the extra mile and taught herself graphic design and began creating digital art for her university's media society. "LUMS has a start-up culture and one of my seniors called me up and asked if I would work for his start-up in marketing, and that was MARO Tandoors."
Working with two colleagues on a tiny budget, she designed, photographed and developed two campaigns. Her concepts for a campaign called 'Reasons to visit MARO' catapulted MARO Tandoors onto the national consciousness as it went viral. The next day, she discovered her WhatsApp was flooded with messages and her first thought was that the campaign had failed. In reality it was the opposite. "In 2016 there was no concept of what going viral meant. The campaign was featured on every story on Instagram, magazines had picked it up and we didn't even pay for any of it! We didn't even pay ourselves but it was a huge success."
It was a master class in the power of the media, copywriting and concept development.
After graduating from LUMS in 2017, she was offered a position at BBDO as Creative Associate for the PepsiCo portfolio, working on brands including Cheetos, Kurkure and Lays. It was then that she realised the difference between a start-up, which provides experience from the ground up, and a formal organisation, where everything is structured. Either way, in both situations, she had to learn on the job. The tendency to go the extra mile remained strong and it certainly impressed her bosses. "They knew I was learning on Google and then applying it."
A lot of her personal development came from the realisation that there was a tendency in the market to rely on past achievements and not go beyond them. "This industry can be stagnant because there is no acceptance of change, no space for new and braver things."
In 2020, she won two international awards, making her the youngest award-winning creative from Pakistan. She is the first winner from Pakistan to win the Next Creative at D&AD (Design and Art Direction) Award for brilliant commercial activity; she also won the Next Creative Leader, The One Club for Creativity (she was one of 10 winners and the first Pakistani on the list) and was listed as a 'Superwoman of the Industry' by Pitch magazine. The exposure these awards gave her opened up her world, enabling her to think creatively on another level.
"The world is changing so fast and Covid-19 has shown that mediums change just like that," she says, snapping her fingers.
However, she says that while international markets are celebrating young people via initiatives for under 30s, and creative programmes and awards aimed at young people, in Pakistan, there is little investment in young people.
"In the West, people in their forties onwards complain of ageism and that makes sense because they have an aging population. Here we have a young population and we have reverse ageism. I had to prove every time why I, as a creative associate, was at the front and why my age should not hold me back."
Having gained global recognition, she decided to present herself differently. Whereas once she may have been dismissed as young and therefore lacking experience, she actively portrays herself as someone who has much to offer in spite of her age. Yet, she says "there is still little acceptance of young creatives, although for me personally, the boundaries about how young I am, and the experience I have, have fallen away."
It was thus that she realised that she had to rely on her abilities and focus on her work in order to make her mark. To this end she built an impressive portfolio of clients that included global brands such as PepsiCo as well as international development organisations such as UN Women. Commercial work aside, she began to feel a need to give her work a deeper meaning and began to work on several pro-bono campaigns aimed at "elevating the status of women in the patriarchal society of Pakistan", such as 'The Bridal Uniform' campaign which won several awards.
It is this awareness about stereotyping and the way people are viewed that led her to see the consumer market in a different light. Quoting the example of how quickly plastic bags were replaced as people were beginning to reuse old bags by keeping them in the car, she believes it is incorrect to make assumptions about people – which she describes as "dumbing down the audience." It is almost as if she wants to tap into the authenticity of everyday life to ensure people don't just buy a product but actually connect with it based on their own life and experiences.
She finds inspiration by travelling and exploring "the unknown world." This is when she experiences a sense of liberation as cultural boundaries and limitations fade away. "Outside our little bubble, the conventions that we hold so dear do not have the same importance. Diverse perspectives and lifestyles have proved to be as good or even better. I saw how similar, yet different, human beings are when put in a particular environment. When I travel, I observe and listen and this has shaped my understanding of how I view the world."
Ansari is very hopeful that the local industry will create campaigns that may finally sweep away the cobwebs surrounding it and give it much more than just a makeover. Ansari may be in Lahore but right now, the world is her oyster.
Mehr Husain is an author and publisher based in Lahore. mehrfhusain@gmail.com