How 021 Disrupt 2019 provided comprehensive insight into Pakistan's tech ecosystem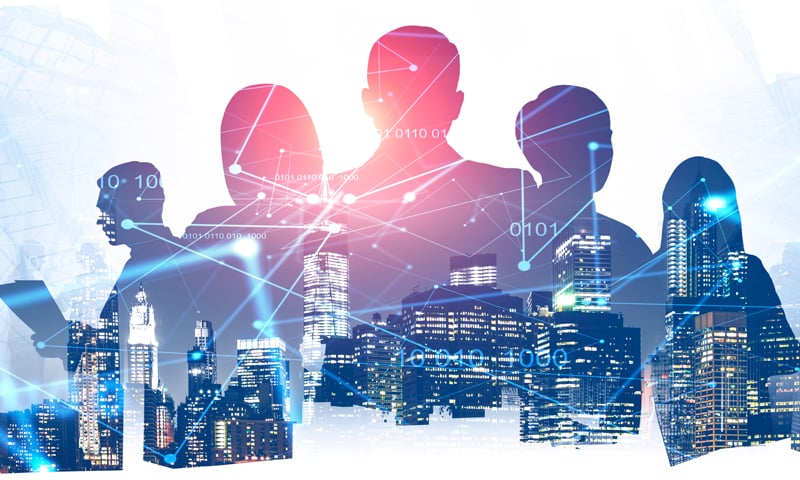 021 Disrupt 2019 – an annual event organised by I/O Nest – turned out to be a healthy dose of inspiration for neophytes like myself, who have just started dabbling in tech waters. It was an excellent networking opportunity between local and international techpreneurs, innovators and venture capitalists, all under one roof and with the sole purpose of transforming Pakistan's technological ecosystem.
Keeping to its promise of acting as a launch pad for local businesses, Nest I/O brought together more than 600 start-ups from across Pakistan to engage with 23 investors from all over the world. The multi-cultural event saw attendees coming in from Canada, Norway, Singapore the UAE, the US, and many more – and needless to say, it was a manifestation of the tech movement bubbling in the heart of Pakistan. With so many investors and venture capitalists showing interest, one might ask: is Pakistan the new Indonesia on the global investment map?
According to Thomas G. Tsao, co-founder and managing partner, Gobi Ventures "If Indonesia can create 10 unicorns I don't see why Pakistan cannot create 10 or even more."
Charlie Ill, Venture Capitalist, Oman Technology Fund, further solidified the comparison by stating that Pakistan's micro indicators are similar to Indonesia's from a few years ago and that "Pakistan is ready". This is why Oman Technology Fund wants to be involved with local start-ups at the seed stage so that they are prepared for Series A businesses in Oman.
Oman Funds have already joined hands with SmartChoice.Pk – a digital platform where you can compare financial products from banks and insurance companies across Pakistan. Furthermore, they closed a seed funding round with Queno – an education start-up providing communication solutions to teachers and parents.
Charlie Ill also vouched for the relentless spirit and resilience of Pakistanis by candidly mentioning that Pakistani entrepreneurs do not hesitate to put in extra hours to get the job done, making Pakistanis ideal business partners.
Pakistanis abroad have carved a comfortable space for themselves in the competitive international landscape, giving us all major life goals and a reason to dream bigger. Many of them took the stage and shared how their "outlandish" ideas metamorphosed into investment and entrepreneurial gold. Endearingly termed "wapistanis" – many of these Pakistanis, such as Rameez Ansari, (Managing Director, Highland Creek Partners LLC), left their nine-to-six jobs to dive into the entrepreneurial ecosystem. Now, they want to join hands with local start-ups to create booming businesses locally.
Worth a mention as well were the four FinTech companies all spearheaded by Pakistani women. As someone who almost failed all her math exams and crawled her way to a decent SAT score, I don't think anyone else felt more pride than I did in finding out that Pakistani women are debunking the "women can't do math" stereotype – one FinTech success story at a time.
Many start-ups managed to secure seed funding from companies from all over the globe. Fatima Gobi Ventures closed Series A funding of $12 million with Airlift – an app-based, mass-transit bus hailing startup founded by Usman Gul. Egyptian bus transportation network Swvl also announced an investment of $25 million in Pakistan. In the next two years, Swvl aims to mobilise 500,000 commuters, provide 10,000 job opportunities per year, fund pre-seed startups working in the mobility space and build an off-shore support office. (You can already spot Swvl vehicles up and running on the roads - at least in Karachi). TelloTalk – a homegrown messaging app with localised stickers, with regional language keyboards, closed a Seed Funding round of $1.2 million led by Spark Labs and multiple global investors. PriceOye, a product discovery and price comparison engine for deal seekers, closed seed funding of approximately $450,000 with Fatima Ventures, Artistic Ventures and Kinetico. Furtermore, Queno closed a seed funding round of $100,000 with Oman Technology Fund.
If you are already feeling overwhelmed by the conference's obvious tech inclination you will be happy to know there was a little something for adrenaline junkies as well. Find My Adventure announced its acquisition of K-Town Rooms and the launch of 100 Find My Adventure (FMA) rooms all over Pakistan. Hello, clean rooms up north!
The big boys in the banking sector also joined in the fun; Sagheer Mufti, COO, HBL UAE, announced an open banking initiative and the launch of an investment fund for FinTech start-ups. Rabeel Warraich, Founder & Managing Director, Sarmayacar, launched the Venture Capital Association of Pakistan (VCAP) – a collaboration of 12 venture capitalists ready to up the investment game in Pakistan.
All the pitches were a testament to how fast the tech scene is escalating and a couple of them caught my attention mainly because their products, if they get the right funding, will pave way into unchartered territories.
Some of my favourites from this round were:
• Dot – Mind Unlocked Headset: A data driven headset to control brain activity and complement existing healthcare diagnostics and treatment. I hope this business is picked up because not only does it hold a lot of promise financially, more importantly it will change the perception of mental health in Pakistan. For starters, its launch would mean we, as a nation, have accepted that mental health is real!
• ConnectHear: An app with in-person and video call sign language interpretation to bridge the gap between the hearing impaired and society. I am a strong advocate of inclusivity and what could be better than including differently abled people into our society's narrative While the rest of the world is chalking out special coursework for special students so they can have a normal school experience, it's time Pakistan took a step in the right direction
• Sehat Kahani: Primary healthcare services using e-health solutions through home-based female doctors. This project will digitise and increase the parameters of medical help, giving access to expert consultation to women with mobility or privacy issues. Moreover, it will give a home-based opportunity for all those women who could not practice medicine after they got married.
In a nutshell, the conference was a comprehensive insight into the tech ecosystem of Pakistan and an inspirational prologue to the song of tech and innovation we are all going to be a part of soon.