Published in May-Jun 2019
A review of some of the recent ad campaigns.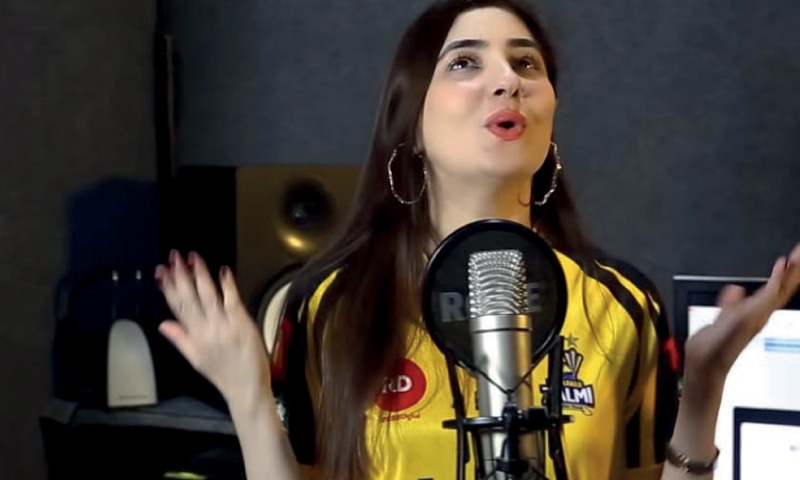 When we look at advertising in any form, the critic in us is often forced to wake up and think: "Dude, my one-year-old could make better ads if she knew how to form words," before we fall back to sleep again. But the people who actually go through the process know the actual pain (please add relatable words here like loss of friendships, separations, anxiety, attachment to cats, etc.). Yet, there is an ultimate joy in seeing mere words come to life and for a creative person, this is rewarding enough. Creativity is subjective, creativity is art. So I don't consider any campaign good or bad; it is a matter of opinion. Keeping this in mind, I am going to be honest with the following campaign reviews. BRB (puts on a 15th-century judge's wig, gets a wooden gavel, puts FB status on private and writes his will leaving his drums to the cat). Let's begin!
---
Brand: Peshawar Zalmi
Agency: In-house
Campaign: Zalmi Anthem
Message: It's not a song, it's an anthem.
Effectiveness: You know those people who absolutely love cricket? They know everything there is to know about the game, from what the players eat for breakfast to who is in the current team. I am not one of them. In fact, I once attempted to watch a match and my friends were convinced I had fallen into a coma and paramedics were called. So imagine my surprise when I actually felt I was a Zalmi fan! The Zalmi anthem blew me away. The musician in me wanted to cover the song. The gamer in me wanted to go to a match. It made me want to scream "ZALMI!" The visuals were not just sportsmen playing cricket (same old cliché); the clouds were playing cricket! How cool is that? Inner critic: My grandma could do better animation. Me: Go back to sleep.
Verdict: Order in the court, this deserves praise.
---
Brand: Stylo
Agency: Farigh Four
Campaign: Girls Stand Tall
Message: Stand tall, zindagi sey kaho, I have it all.
Effectiveness: In the old days, when there was no TV, people had a lot of time to think about why dogs chase cats while observing the paint slowly peel off the wall. These days, our attention span is equivalent to that of a caffeinated toddler who finds something new to do every 10 seconds. It is not easy to stand out. But Stylo did it and that too, on Women's Day 2019. From a filmmaker's perspective, the shots are stunning. It made me think of how many references the poor creative executive had to select for the mood boards. From a musician's perspective, the violins made me think of a confident and hopeful world where all is good if only we just stand tall. From an advertiser's perspective, the copy is hard-hitting, although too long for a digital audience, but it is well-crafted. And I am not even the target audience. From a client's perspective: "No faces, just shoes... nothing but shoes... shoes ki dukaan... give me more shoes." drool
Inner critic: I think I have seen this before. Me: Yes, we did, when mom threw that shoe at us for breaking the jug.
Verdict: The case rests its feet.
---
Brand: Dastak
Campaign: Sehat Ki Dastak
Message: Health is calling.
Effectiveness: I know I am not the target audience. The last time I tried to fry a frozen paratha, I almost set the whole neighborhood on fire and firefighters were called in. But still, this campaign kind of makes me rethink about life and its consequences. You see, if you ever try to be a DJ with your hand in a hot pan over a sizzling paratha (one of the sequences in the commercials), you will soon realise this is a bad idea because it will hurt; which is why, I would not recommend it. Dancing, I am okay with... this world needs dance in order to turn the mundane into fun. I guess the creative department took this thought to the next level. It could be because possibly the brief had asked for too much to be accommodated into one commercial. From a target audience perspective, they probably wanted to hit young home makers who want a healthy lifestyle and the team wanted to stay away from the competitor's communication strategy and put Dastak on the map... and so they did for better or for worse.  
Inner critic: What did I just watch? Me: Gimme a second, I'm a DJ on this paratha.
Verdict: There is no law, there is no order. Just oil.
---
Brand: Aquafina
Agency: IAL Saatchi & Saatchi
Campaign: World Class
Message: I choose Aquafina.
Effectiveness: There are ads that blow your mind, which take creativity to the moon and bring it back to earth in the form of an asteroid on steroids, annihilating the competition in one fell swoop and make everyone go OMG. This ad is not one of those, although I have met a lot of people who love it. I respect that, but I don't agree with it. Just using celebrity power to communicate the message is not enough. My issue is simple. If I remove the brand name and the product shots and replace it with Dastak... it would still work (and this isn't even the same brand category). What is the story? Is there a point? Just taking the testimonial route with water splashing in the background makes it seem as if there was literally no thought behind it. Don't get me wrong. Mahira looks stunning and in the end, the commercial does communicate the message clearly.
Inner critic: We need to stay true to our creativity. Me: We can do better.
Verdict: The judge goes into a corner and cries.
---
Brand: Kingtox
Agency: Arey Wah
Campaign: Demagh Ka Keera
Message: Kills all insects.
Effectiveness: Now this is what I call a good campaign. A strong script, simple and effective execution, keeping audiences entertained with good acting and a strong message. We all want to be entertained; we all have the curious bug that makes us want to see what happens next. And this is exactly what this brilliant campaign captured: curiosity and effectiveness.
Inner critic: OMG, they made an ad which extended the one-minute mark. This cannot be!
Me: ROTFL
Verdict: Case dismissed. The Court is adjourned.
---
Kayzad Giara is Creative Director, Mullen Lowe Rauf. kayzad.giara@mullenlowerauf.com.