Published in Nov-Dec 2018
We are living in the age of digi sapiens and brands will need market research even more than before to understand them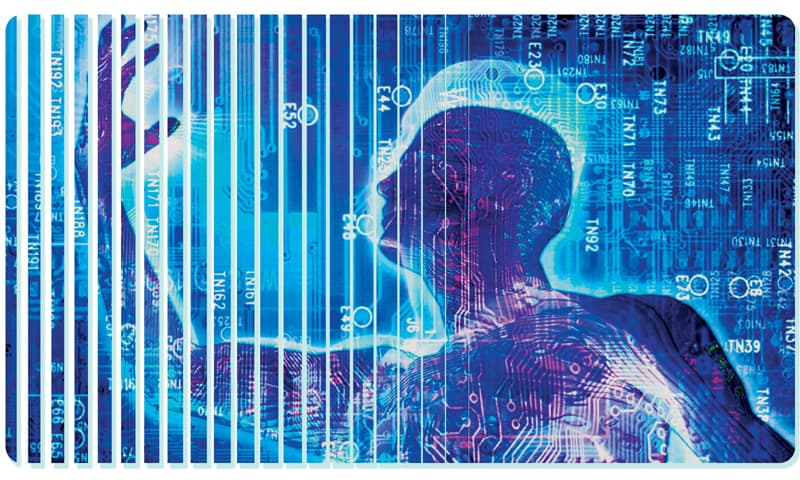 Twenty-five years ago, it was unimaginable to contemplate that postal mail would cease to exist in 2018. Back then, I used to eagerly wait for weeks for my mother's letters from Pakistan to arrive in my mailbox in Texas. In those days, it was inconceivable that letters would be replaced by WhatsApp and phone calls by Skype calls. The world then was more 'physical'. Decades ago, only the rich could go on safari in Kenya; today, anyone remotely interested can discover Kenya on YouTube from their living room.
Today, consumers are more engaged with the virtual world than with the real one. Why? Because although the virtual world may not be as intense in its experiences, it is more easily accessible and the joy of the experience can be repeated many times, at a faster speed and with less money. Sounds like a good deal – right?
The making of the digi species
The exposure that audiences have is largely due to tech geeks working in Silicon Valley. Consumers have more sources of knowledge, entertainment and socialisation via apps and digital platforms than they did before. The revolution in digital and information technology has evolved humans into a new type of species. We will call them the digi sapiens. This means a completely transformed world for advertisers and their agencies. Many senior professionals began their careers in a different era and the paradigms they grew up under are outdated. They need to adapt to this change with urgency. The new model requires a better understanding of our digi sapiens. They have more screens, new hobbies, morphed (n)etiquettes, myriad social platforms and wider exposure than their predecessors. Advertisers and their 'Mad Men' will have to unlearn their previous world and relearn for the new one and engage with audiences using new media and methods. Creatives too will have to redefine the model through which they engage digi sapiens.
Some things don't change
Fortunately, some things have not changed. The constant between the two eras is the need to engage consumers. This engagement should entice them to spend more time with your brand and what it stands for. This is vital to understanding what the brand is about. To be able to do this, advertisers and brands need to have a good understanding of digi sapiens in terms of their habits and the way they interact with the world they live in. They must also understand the influence of technology on the behaviour of these consumers and of the impact of the latest scientific inventions on their culture. To achieve this, we require market research. It is still as relevant today as it was 20 or even 40 years ago. The reason for this relevance is the fact that we need to discover and understand the habits, practices, beliefs, attitudes, psychographics and behaviours of digi sapiens. Market research can help us answer questions such as: Where do digital age consumers spend their time and what do they do and when?
---
Advertisers and their 'Mad Men' will have to unlearn their previous world and relearn for the new one and engage with audiences using new media and methods. Creatives too will have to redefine the model through which they engage digi sapiens.
---
Market research will have to dig deeper into big data and huge amounts of such information exist in the digital world. SIM providers and banks have big data which can help us understand consumer behaviour. Similarly, ethnographic studies can educate us tremendously on the lives of buyers of this era. Social platforms like WhatsApp, Instagram and Snapchat will further enrich our knowledge about these consumers. Market research will also help in understanding the motivations or barriers behind a certain behaviour. Study models like NeedScope help us segment digi sapiens in terms of their needs, as well as position our brands to fulfil those needs. Another study that will enrich our knowledge base is Matrix, which enables us to innovate products, brands and solutions based on moments in the day of the consumer and the need state that should be satisfied at that moment.
The future of market research
Marketers and researchers are faced with two options. Either remain the same and loose relevance or embrace change. Given the above scenario, we can expect phenomenal growth in market research globally and more so in Pakistan. Brands will require consumer insights to help them anticipate trends. Marketers will need to be agile in quickly adapting to this changing digital world. If consumers can enjoy life at the touch of a button on a mobile device, should not marketers expect the same from the research industry? To fulfil this need state, market research will have to embrace technology to get more from research budgets and get closer to consumers. The digital era will revolutionise the way we collect and process data, bringing quality, speed and cost efficiency. All of this is required so that marketers and their advertising agencies can develop ideas that act as a catalyst to create brand love in a world that is faster and cheaper than the world of two decades ago.
Noaman Asar is MD, Kantar Pakistan. noaman.asar@kantar.com