The dos and don'ts of celebrity endorsements.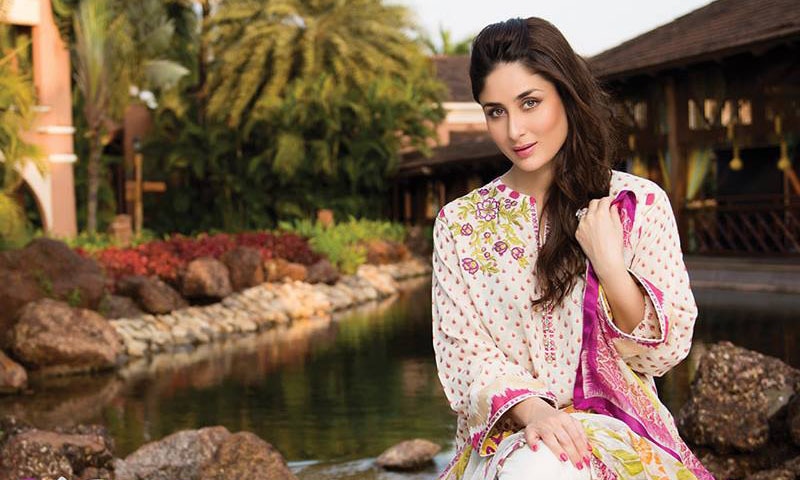 "NikeLab Introduces a New Version of the Air Oscillate for Roger Federer" screams my Twitter feed. What's more, this tweet came from The Fed himself.
Roger Federer is a juggernaut as far as marketing is concerned. Considered to be the greatest tennis player of all time, Federer only added to his almost mythical persona by winning the Australian Open in 2017 at 35 – long after everyone had written him off. He remains an unflappable gentleman on and off the court, has four (yes, four!) adorable kids, and is the star attraction wherever he goes. Latest case in point: Pippa Middleton's wedding. The guy has his own logo, for heaven's sake.
Therefore it only makes sense that Federer is the face of luxury brands, such as Rolex, Mercedes Benz, Moet & Chandon and Lindt. What is a Rolex? A heavy, garish watch set apart by its price. Is a Nike shoe necessarily superior to cheaper alternatives? Is a Mercedes really that much better than a Toyota?
As they say, if you need to ask….
"Luxury" brands, by definition, defy logic. They are not bought for their value for money or features. The buyer buys the brand, and the right to flaunt it, thereby gaining access to an elite club.
That said, celebrity endorsements are not confined to luxury brands. Remember this?
Pepsi has a long history of sponsoring cricket in Pakistan. From Madonna to Michael Jackson to Kendall Jenner to leading footballers, Pepsi has been using celebrities to communicate their brand values. The slogans have changed, but the underlying message is the same: drink Pepsi and be like the beautiful people.
Celebrity endorsements can be tricky. A brand is influenced by the career and life choices of a celebrity. Case in point: Kendall Jenner, not the most liked of celebrities, recently starred in an ad where she stopped a protest with the power of... you guessed it – Pepsi. Her elite status and the daft manner in which she was portrayed as a uniting force between the protesters and the 'establishment' backfired. The ad sparked international outrage and Pepsi had to withdraw the ad and apologize.
Similarly, when Tiger Woods started going downhill due to various unfortunate scandals in 2009, his sponsors withdrew and scrambled to dissociate themselves. General Motors, Gillette, Accenture and Gatorade dropped Woods to avoid negative connotations. Nike stuck with him and lost customers. The golf industry saw a major revenue slowdown without Woods on the courses. Similarly, Michael Jackson's alleged child exploitation scandals in the early nineties and Madonna's controversial videos both hit Pepsi hard.
Celebrity endorsements can act as an instant boost for brand recognition or as a way to maintain brand equity. Firdous lawn, relatively unknown at the time, made waves by having Kareena Kapoor flaunt their latest collection. The impact of the campaign, which catapulted Firdous to major player status overnight, can be felt to this day.
Some Pakistani brands have a long history of defining themselves through the celebrities of their time. Who can forget Lux, which to this day chooses to engage the leading actresses of the time (and in a few cases, actors). Lipton too has had a long association with celebrities such as Nayyer Sultana, Sabiha Khanum and Nazia and Zoheb Hasan. These days, their celebrity-less ads barely make an impact.
In recent years, thanks to cross over Indian campaigns and endorsements, the stakes are stratospheric. Lux expanded their reach to Shah Rukh and Deepika and Veet, Pantene and Sunsilk have made it a point to showcase Bollywood's leading ladies as their ambassadors. In 2014, QMobile made waves by using Kareena Kapoor for their Z4 campaign. The phone was their top of the line offering and Kapoor was used to showcase their "smart" features. QMobile has continued with this strategy by using Shahid Kapoor, Arjun Kapoor and others for their product launches.
However, have we reached saturation point? Juhi Chawla a classy gem of an actress, yet when she tries to peddle Gai Banaspati, with poorly conceived branding, a generic-to-the-core ad (and an admittedly catchy jingle), one questions whether celebrity endorsement is a substitute for creativity. Are our advertisers simply trawling for fame to attach to their product, or do they care whether the celebrity connects to the brand in a meaningful way?
Take the Sunrise washing powder ad featuring Salman Khan. Yes, he has cultivated a near-invincible guy-next-door persona with his movies, but are we seriously to believe that he personally buys his washing powder and watches his wife use it? Or how about this: in the middle of dinner you are subjected to an unwashed toilet beneath the beaming faces of Fahad Tunio or Faisal Qureshi. In the Harpic ads, the housewives exclaim the name of the actor when they knock on the door, so there is no question of them playing a character. Harpic, after all, belongs in the toilet; it is these actors who should think about their own equity before agreeing to lend themselves to such campaigns. You certainly will not see Leonardo DiCaprio endorsing WD-40.
The major difference between east and west is that in the west celebrities are shown in a believable setting when endorsing a brand, whereas in the subcontinent, celebrities take on another persona to promote the brand. Both approaches are worlds apart and are indicative that we have a long way to go in how learning how to effectively manage celebrity endorsements.
Rolex is aspirational; it just needs to tell time – and the advertising just shows Federer wearing the watch, and that's that.
Pepsi, a high density sugar drink and what with carbonated drinks maligned the world over for their health risks; the product does not have an intrinsic benefits or value. Therefore, it makes sense for Pepsi use celebrities sell their product based on the association with a certain lifestyle.
Then there are brands such as QMobile, Samsung, Veet, which need to project their attributes equally with whichever celebrity they are using. Veet never forgets to highlight its ease of use towards a shiny skin. Similarly, Samsung did employ Fawad Khan but it also came up with a new portmanteau for the wide-angle selfie (Grandfie) which was heavily promoted by him.
So: Either the brand is so strong that the only sensible advertising is latching onto another brand (a celebrity), or the brand needs to fend off competition and the only real competitive advantage it has is a celebrity endorsement. That said, this is not the 80s anymore. Everyone knows everything. When we see Younus Khan in an HBL ad, we know that the legendary player is, in fact, a HBL employee and plays on their team. When we see Kareena Kapoor flaunting a QMobile set, on the other hand, we think, "oh they must have paid her a handsome amount" rather than thinking that she would actually use the set. Were it Apple or Samsung, though, the credibility gap would be narrower.
In the end, it is the credibility: make it believable and we will fall for the celebrity endorsement. A substandard product with availability issues will not sell, no matter who endorses it.