Published in Jul-Aug 2014
Review of the Cannes Lions 2014.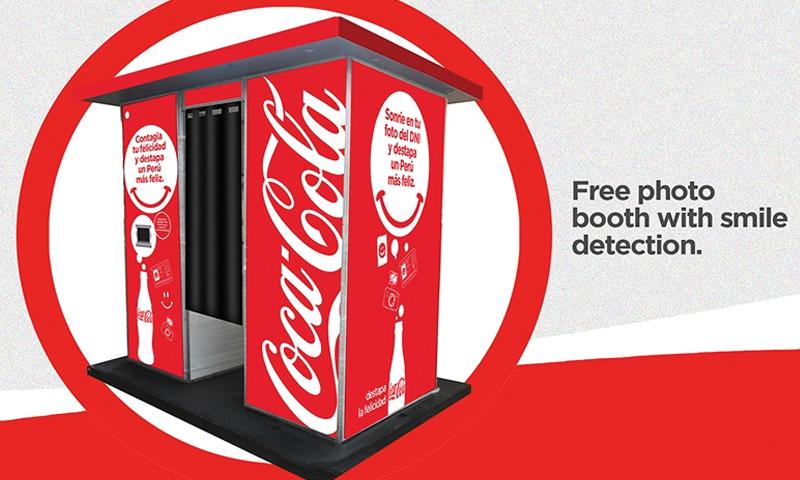 The dust is still settling on this year's Festival and the emerging trends are still not completely clear. What I can tell you, however, is that the 61st Festival of Creativity was bigger, noisier and more chaotic than ever. It was a week that was jam-packed with workshops, seminars, awards, meetings and inspiration in many different guises. Actually, it was a week jam-packed with people. You could barely move in the Palais for delegates. The queues for the seminars were even longer than the queue for the ladies' toilets. Even my own workshops on 'The 7 E's of Engagement' were (flatteringly) full-to-overflowing with standing room only at the back.
But if you wanted to have a drink after hours on the terrace of the Carlton Hotel, forget it. There wasn't room. Probably just as well given the price of drinks has risen in the last year to $17 for a glass of wine or a small beer.
One thousand five hundred people crowded into the main auditorium on day three of the Festival to watch my boss's boss's boss's boss, Nikesh Arora, Chief Business Officer at Google, talk about 'A Healthy Disregard for the Impossible'. What he said was that one of the first principles of technology today must be to "make the complex simple".
And this is what I will try to do, as I look back over seven muddling days.
I say muddling because Cannes is now a meeting place for many different kinds of people.
When I first attended the Festival nearly 30 years ago, only creative directors were there. Today, there are tech entrepreneurs, agency chiefs, marketing leaders, publishers, broadcasters and content creators, all pitching their perspectives on the future. Cannes has always been an event where past, present and future come together. This year, there was less of the past and more of the future.
---
When I first attended the Festival nearly 30 years ago, only creative directors were there. Today, there are tech entrepreneurs, agency chiefs, marketing leaders, publishers, broadcasters and content creators, all pitching their perspectives on the future.
---
In terms of the past, there was Sir John Hegarty pouring scorn on the concept of big data. But there were infinitely more speakers concerned with where the business is headed. Many of these speakers were not from advertising. And in itself that is instructive.
Geoffrey Katzenberg was among a small crowd of media moguls to be seen in and around the Festival. CEO of Hollywood studio Dreamworks, Katzenberg was in Cannes to promote his recent acquisition of SB Projects, the thoroughly modern entertainment company that turned Justin Bieber into a global phenomenon and also rocketed a minor Korean popstar into global celebrity – Psy of Gangnam Style.
In the old days, the rockstars of the Festival were the creative giants, such as commercials director Joe Pytka, and agency heads such as Jeff Goodby and Lee Clow. But this year, the rockstars were actually rockstars. Bono turned up to talk about Product (RED), his charitable organisation which raises money for humanitarian aid. Kanye West made an appearance. So did Jared Leto. Even Courtney Love felt it worth her while to fly into the South of France. Among the actors, Sir Patrick Stewart, Sir Ralph Fiennes, Armando Iannucci and Sarah Jessica Parker had contributions to make. If you are under 25, then the big stars of the Festival were YouTube creators, Freddie Wong and Michelle Phan.
So what connects these people? What is the one thing that brought them to Cannes?
Content... that magical, mystical word which is tying up billions of dollars in investment and hope. Today, viewers can and do avoid watching adverts. So advertising needs to be served up in new and interesting ways. And this is why the movie people, the music people and the YouTubers were cruising the boulevards. They were there to pitch their content to the only people who have any money... the client.
A Gold Direct for Ogilvy Guatemala for a campaign to prevent drivers from using mobile phones
Ten years ago, you would never have seen a single marketer at Cannes. This year they roamed the streets in packs. Some were there to learn (and I salute the team from Johnson & Johnson who came to my workshop), some were there to be inspired, but most were there to have meetings. They still call Cannes a festival of creativity but agency creatives do seem to be a shrinking number. A copywriter I encountered lamented bitterly that it was a Festival of maths men rather than mad men.
Perhaps he had a point. Even PWC, the accountancy firm, had a presence. Their post-Cannes analysis included the observation that "agencies need to find ways for researchers, planners, data analysts and creatives to work together to deliver great ideas that provide a real return on investment."
Gee, thanks.
However, the mix of different kinds of company does, I think, signal a general trend towards the need for collaboration. Creating campaigns that work across different channels is increasingly complex. Executing an idea so that it works on TV, a mobile device and in PR, as well as it might in an email or a live event, requires a host of people with very different skill sets. No agency can afford to house them all. So they must learn to work in partnership with other suppliers.
More than that, agencies have to learn to work in tandem with tech companies like Facebook, Google or Twitter. For many this is hard. To help, Facebook set up a 'think tank' on a beach where agencies could bring their concepts and work with Facebook creative to translate them into branded content. Google had the Creative Sandbox, which offered free drinks, free wi-fi and free 'Lightning Talks'.
The great and the good gave 20 minute workshops. My personal favourite was the one by BBDO Worldwide CEO, Andrew Robertson, on 'Sex, Drugs and Rock n' Roll in Advertising'. His thesis was that successful advertising triggers a chemical release in the brain of dopamine (funny stuff) or oxytocin (soppy stuff). He showed a BBDO New York campaign for Budweiser, 'Are you up for it?' and a Guinness ad, 'Sisters'.
In the last two years, the Festival has expanded from the exhibition centre to the seafront via a string of tents and cabins. This is 'the fringe', offering alternative attractions to the main event.
But what about the work, I hear you cry?
Well, as one hard-bitten journalist said to me in the press room, the work was "the same old, same old. Every year the advertising is pretty much the same as it was last year, though the craft skills continue to impress."
This year, work was entered from 92 countries. And if the USA, Brazil and the UK were the leading three countries in terms of number of awards won, it was good to see Pakistan on the winners' lists.
Congratulations to BBDO Lahore for their Bronze Lion with 'Not a Bug Splat' for Reprieve Foundation for Human Rights.
Other countries beginning to make themselves known for creativity included Peru (eight Lions including the Media Grand Prix for Coca-Cola), Costa Rica, Ecuador, Guatemala and Vietnam.
The most awarded campaign – adam&eveDDB's 'Sorry I Spent it on Myself' work for Harvey Nichols – was what you might call a classic advertising campaign. An idea born out of a planning insight and executed stylishly. So stylishly it won four Grand Prix – in Outdoor, Press, Film and Titanium and Integrated.
Four Grand Prix for adam&eve DDB's work for Harvey Nichols.
That is not to say there were not innovations to be found among the winners' lists. There were.
OgilvyOne London won four Golds for their British Airways poster. As a real plane flies overhead, the child in the poster runs across, pointing up. The poster reveals the flight number and destination of the aircraft. Follow the hashtag and you could get a special offer on the price of a flight to that same destination.
The new Innovation category threw up a couple of intriguing winners. Breakfast New York's 'Points' idea (digitally controlled street signs) is something I have already tried to pitch to Land Rover.
The Grand Prix for Product Design went to G Star Raw and FHV BBDO Amsterdam for raw denim, made from plastic dumped at sea. They got Pharrell Williams to front the campaign.
Pharrell Williams was also the recipient of two Cyber Golds for his Happy video made by Iconoclast Paris.
Tech is increasingly important. In the Innovation Lions, Nest won Gold with an app that allows homeowners to control their home heating from their mobile phones. Not just an app, it is a company recently acquired by Google for $3.2 billion. That's a lot of money to buy an idea.
And that is what Cannes is all about. Ideas. No longer ideas for campaigns that may influence what people buy, but ideas that might change what people do and how they do it.
For an old-time advertising creative director like me it is taking a bit of getting used to.
Patrick Collister is Head of Design, Google NACE.
patrick@directnewideas.com