Is Changan offering the perfect SUV for the current financial environment?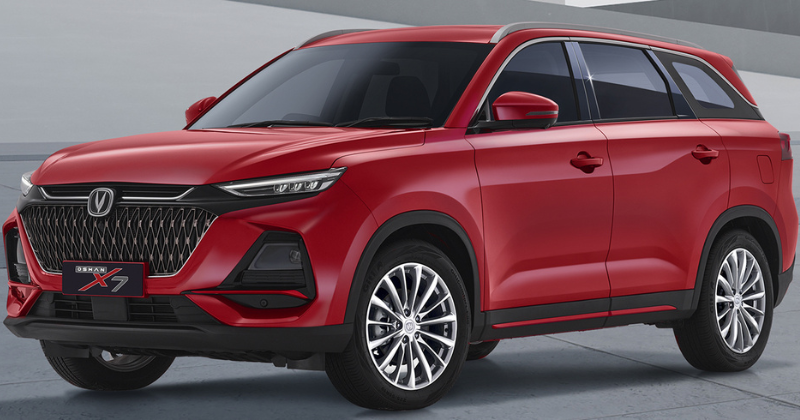 With the emergence of new entrants in Pakistan's auto sector, consumers once starved for choice, finally have options to choose from, other than the big three manufacturers which dominated the sector for over 30 years. Furthermore, with the consumer price index higher than it was in 2021, people are spending less on non-essentials – meaning they are looking for quality cars at affordable prices. Changan Automobiles China seems to have seen the predicament of the Pakistani auto consumer.
Karavaan for instance (from the all-purpose category) gave consumers more than its competitors did and they responded by making it the second-highest car sold in Pakistan from among new entrants. As the price of sedans from the traditional OEMs touch the five million rupee mark, the need for a smaller and more economically priced sedan opened up and Changan launched the Alsvin, which hit the number three mark in April 2022, in terms of units sold among new entrants – competing against Honda City and Toyota Yaris.
How Much Does the Oshan X7 Cost?
The Oshan X7 comes in a seven-seater comfort variant, along with a premium five-seater future sense variant and is priced at Rs 6.05 million and Rs 6.35 million, respectively.
What Is 'Future Sense'?
Whereas the seven-seater comfort variant comes with cruise control, a rear parking sensor, and front and back cameras, the future sense variant comes with adaptive cruise control, front and back parking sensors, 360-view cameras, ventilated seats and radar detected collision warning, autonomous and assisted braking. As the world moves towards self-driving autonomous cars, Changan could be the first OEM to take Pakistan's auto sector and consumers one step into the future, while competitors have forced consumers to buy models most people in the rest of the world drove two or more years ago.
Euro 6 Engine
Both variants come with a 1.5 litre turbocharged engine – Pakistan's first Euro 6 engine. We have all heard the terms Euro I and Euro II but what do they actually mean? The European Emission standard, in its aim to reduce carbon emissions, has increasingly forced manufacturers to adhere to toxic gas emission standards and increase the reliability and lifetime of the engines. The Euro 6 has lower toxic emissions compared to other engines, is more fuel-efficient and the engine durability is tested for 160,000 km. The Changan Blue Core engine has been tested at 5,500 rpm for 249 hours nonstop, breaking a Guinness World record. Boasting the latest in 1.5L turbocharged engines, the Oshan X7 produces 184.7bhp and 300Nm of torque - 12 horsepower and 75Nm of torque more than its direct competitor the Kia Sorento 2.4. One can argue the Toyota Fortuner has more torque but, the Oshan X7 is only 60% of the latter's price point.
But… a Chinese Manufacturer?
With a premium ivory interior, ventilated seats and an engine designed and developed in the UK and assembled in Pakistan the Oshan X7 may well break the stigma regarding Chinese reliability. Moreover, Changan offers a five-year or 150,000 kilometres warranty, more than what any other car manufacturers are offering.
How Will I Get Parts and Will They Be Expensive?
Pakistan has traditionally been a customer of right-hand manufacturing countries, such as Indonesia, Malaysia and Thailand. The Oshan X7, however, will be exported to other right-hand markets from Pakistan. Changan opened their first global right-hand-drive production facility as a joint venture with Master Motors in Pakistan and their first export order is said to have been confirmed, furthering the belief that maintaining an Oshan X7 may be less costly compared to other similar cars.