Published in Mar-Apr 2021
When Covid-19 struck the first Pakistani.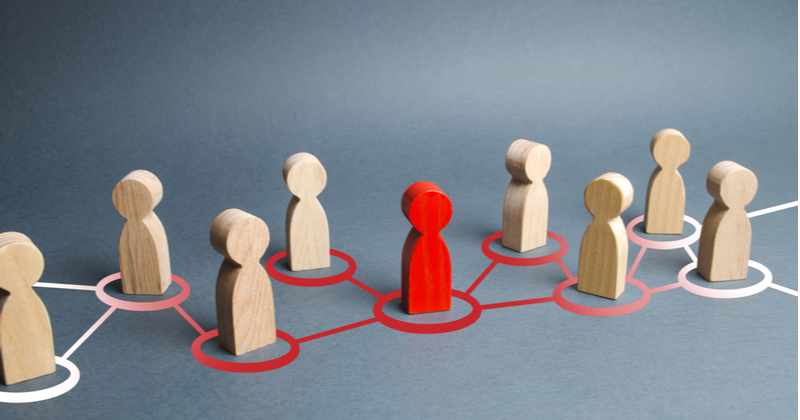 My name is Syed Muhammad Yahya Jafri; a 23-year-old Pakistani. My claim to fame is that I was the first Pakistani to test positive for Covid-19 on February 26, shortly after returning from Tehran. 
I became famous the moment I tested positive at AKUH. All the TV channels began sharing my personal details, including my home address, CNIC and passport number, my travel history, and even my mobile phone number was leaked – I started receiving hundreds of texts and calls daily, some verifying if I really had Covid-19, others either abusing me for bringing it to Pakistan or praying for my well-being and speedy recovery and sending me remedies to try. The 10 days I spent in isolation at AKUH involved many emotional highs and lows. 
If you take away the Covid-19 part, then I am an average Pakistani businessman running an IT company I established with my brother in December 2019, when Covid-19 started taking over the news globally. We started the company while I was completing my Master's degree in International Relations at Karachi University. 
Our company, Monit Pakistan, (formerly OSG-IOT) is Pakistan's first indigenous manufacturer of vehicular IoT and AI equipment. Since most of the experts we hired in IoT and AI were based in Lahore, I set up our head office there with my older brother, who is a chartered accountant and a serial entrepreneur, heading it. 
Before contracting Covid-19, I took care of the software and hardware deployment to clients in Karachi, the majority of which constitute oil and marketing companies. However, once, I was diagnosed, my brother had to take care of the Karachi office as well. At Monit, we began commercial production in September 2020 after we moved our head office to Karachi, because most of the experts we had hired were quitting to pursue PhD programmes. I then recruited a fresh team of experts in Karachi because, by this time, we had acquired quite a few clients as well as orders for hardware. So far we have deployed our solutions in over 150 trucks. 
Our current products include sensor and computer/machine vision-based hardware deployed in trucks to, for example, record erratic driving behaviour such as harsh braking or acceleration; a driver-fatigue monitoring system that detects drowsiness or yawning that can be reported in real-time to the control room. We also have an interactive GPS that alerts drivers about stopovers, road speed limits, service areas and traffic conditions. 
On any given day, be it the weekend or a weekday, I wake up for my morning prayers, after which I go back to sleep as by nine a.m. I have to be up for work.
My scope of work involves R&D, which takes up a lot of time. Although I have no qualifications regarding technical products, it is because of my interest that I have learned so much about AI and I enjoy it. (I took Computer Science as a subject during my A-Level studies and did my Bachelor's degree in the same subject). Most of my day goes into collaborating with the research team to build software and hardware and testing them as there are multiple bugs in every one of them initially, and fixing them requires time as well as a lot of patience. This is why, most of the time, I have lunch after four in the afternoon or even skip it altogether, because once you are into troubleshooting, you cannot focus on anything else until the problem is resolved.
My brother takes care of sales and operations. The average time for both of us to get home is around 10 p.m. or even midnight. Coming home late from work hardly leaves me any time for leisure. I am not fond of movies or music, but travelling is one thing I love and I make sure whenever there is an opportunity I travel with either friends or family. In December, I returned from a trip to Nathiagali.
My plan is to enter the international market in the next three months, and we are currently negotiating with prospective partners in the MENA region and North America. We also want to raise Series A investment in June 2021 to fund our R&D based projects. I hope it goes well. 
As for Covid-19, I have fully recovered, but I still cannot smell eggs and onions for some reason. It is quite weird because some of my relatives who have had Covid-19 have also not had their sense of smell restored. 
As told to Anusha Zahid. Syed Muhammad Yahya Jafri is Co-founder, Monit Pakistan.