Published in Sep-Oct 2019
Interview with Faraz Salehjee, CEO and Taimur Asif Khan, COO, Chester Bernard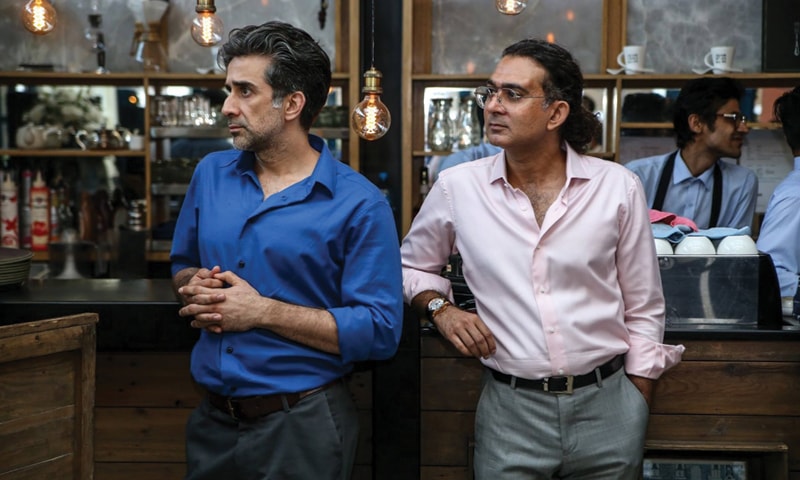 Mamun M. Adil speaks to Faraz Salehjee, CEO, and Taimur Asif Khan, COO, Chester Bernard about the vision that led to the creation of their brand and how they achieved it.
MAMUN M. ADIL: How did Chester Bernard's journey begin?
TAIMUR ASIF KHAN: We established Chester Bernard in 2003 and for almost two years before we actually opened our first outlet, we supplied shirts to stores such as Lawrencepur, Labels and The Tie Shop. We also took exhibition space at the Forum (it was fortuitously located near the Food Court and so ensured footfall). After a promising response, we opened our first store in Zamzama in 2005 and as luck would have it, within a few months several popular restaurants and cafés including Ciao, Costa, Lattetude and Pompei, opened up in the same lane and this ensured increasing footfall.
MMA: What was the men's retail landscape like at the time?
TAK: In 2005 Cotton & Cotton [they recently closed down their business] were our only competition. At that time most brands were placing emphasis on their shalwar kameez lines as opposed to shirts.
MMA: What led you into the business of making shirts?
TAK: We started out in our twenties. Faraz was working at a bank and wanted to move to something else and I was trying to find my way in life. The idea of Chester Bernard began as a casual conversation between us and we decided to go into business together. Looking back, I think we went into it out of sheer naiveté and, more than anything else, a desire to do something in life. Faraz designed the shirts initially.
FARAZ SALEHJEE: My father was a banker and as a child we lived in England. I remember going to Bond Street with him where he had his suits tailored; I used to play in those shops. Those moments represented happiness and freedom for me. That is why I wanted to get into the business of shirts. You could even say that I always had a desire to make the best shirts. I told Taimur that I knew enough about good quality shirts; we just needed to figure out how to make them.
MMA: Did you have any experience in making shirts?
TAK: No, but we knew about good quality material and products and how to identify them.
MMA: How did you find tailors to create shirts that matched your vision?
FS: I saw a shalwar kameez outside a tailoring shop and I thought to myself that I had never seen something so perfectly stitched. I walked into the shop and told the tailors inside that I wanted them to work for me. They refused and said they were independent businessmen. I told them: "I don't care. I need tailors like you." I convinced them to work for us after they had finished at their shop for the day and this is how we began.
---
We were approached by Carrefour; they wanted us to send them a sample order of 5,000 shirts. Because we put a great deal of emphasis on quality, all our shirts are handmade and require precision to create and so we realised we could not take on such a large order as it would have meant that the quality of our shirts may have been compromised.
---
MMA: Why the name Chester Bernard?
FS: It's a secret. All I can say is that it has a special meaning for us and it has a concept behind it. One of the reasons why we chose the name was because when we launched, people, generally speaking, distrusted anything from Pakistan; we wanted to overcome that distrust.
TAK: We needed a name that resonated with a certain audience and was in keeping with our high-end shirts and the interiors of our first store, which had an alcove, a coffee table and a painting – it resembled a lounge with good lighting and we played music as well.
FS: It was very Parisian. We created an environment where shopping was a 'timeout' for our customers; they could relax and buy shirts. We continue to place emphasis on the interiors of our new stores.
MMA: How much emphasis do you place on the designs of your shirts?
FS: Every time we create a shirt, we tell a story, and nobody else does that. For example, while I was in Dubai, I picked up a magazine which had a photograph of a volcano that had recently erupted. Everything in the image was grey except a tree which was green with a hint of red. Based on that image, we released an entire collection of shirts in 24 different shades of grey (they had trims of various colours including emerald green and maroon). Similarly, after reading a book on sailing, we released a collection with embellishments in the form of fish and boats. This enables us to create 300 to 360 different concepts (collections) every year. We sit down and come up with a concept based on what resonates with us on a personal level, and then we design our shirts. As a result, when someone buys a shirt from us, they don't look elsewhere after that.
MMA: What is your customer profile?
TAK: People in their early twenties to people in their late forties.
FS: Entrepreneurs and professionals; basically, well travelled people with a sense of excitement. Over the years I have noticed that many of our customers with limited wardrobe space have reached the stage in their lives when they want to put the best in that space. (They are not like women who wear something five times at the most and then either throw or give it away.) They want, for example, 12 good shirts and this is where we come in. We are not closet fillers, we are their first choice. That is the community we sell to, people who want to put premium shirts in their wardrobe. They love their clothes and they are discerning.
MMA: How do you think you differentiate yourselves from your competitors?
TAK: We are specialised; we are not trying to be a store where you can buy socks and shalwar kameezes. We make one product and our expertise is in creating that product.
FS: I don't want to sound arrogant, but it is a matter of perspective; as far as our products, the stories behind them and their quality is concerned (we import the fabric we use), we don't consider anyone a competitor because most other brands cater to a more 'family oriented' market. The word I would use to describe our shirts is premium (not luxury), which means high quality. We have clients who live overseas; they buy up to two dozen shirts every time they come to Pakistan and tell us that they cannot find such products in Europe.
MMA: Have you thought about exporting?
TAK: We were approached by Carrefour; they wanted us to send them a sample order of 5,000 shirts. Because we put a great deal of emphasis on quality, all our shirts are handmade and require precision to create and so we realised we could not take on such a large order as it would have meant that the quality of our shirts may have been compromised.
MMA: You currently have four stores in Faisalabad, Islamabad, Karachi and Lahore; what are your expansion plans?
TAK: We are planning to open a store in Hyderi (North Nazimabad) because at least 60% of our customers come from neighbourhoods such as Gulshan-e-Iqbal and North Nazimabad, where the majority of Karachi's upper middle class population lives.
FS: If you look at any of the older brands in the world, it is their commitment to quality that ensures that generations continue to buy their products, and that is their legacy. I know that it will take another five years to achieve even 10% of what we want to achieve, and in the meantime we are investing in our business and enjoying the journey towards achieving our goals.
For feedback: aurora@dawn.com