Published in Sep-Oct 2017
How Jeff Bezos' vision has transformed Amazon into the world's largest online shopping retailer.
On June 16, 2017, Amazon, the world's largest online retailer by sales volume and market capitalisation announced the buyout of Whole Foods, the iconic fresh food supermarket chain and the 30th largest retailer in the United States. The deal entails a $13.7 billion all-cash transaction, the largest in the history of Amazon's many takeovers. Ironically in 2015, Whole Foods' CEO, John Mackey commented that Amazon's move in the grocery delivery business would be its Waterloo.
The acquisition by Amazon of the leading US fresh food retailer shows how far the company has come since their launch in 1994 as an online bookseller by former hedge fund manager, Jeff Bezos. Some analysts believe that the move to buy a brick-and-mortar retailer like Whole Foods as well as other experiments in retail real estate by Amazon, such as the Amazon Go convenience store concept, the Amazon physical book stores and the electronic gadget boutiques selling Amazon gadgetry, represent an abandonment of Bezos' original vision that Amazon would remain online and never be a traditional brick-and-mortar retailer.
However, on closer inspection, from a business case standpoint, Amazon's invasion of the physical retailing world is very much in-line with Bezos' vision, one that manifests itself more clearly by the day, as the company grows in size and global dominance.
Under Bezos' leadership Amazon has grown to gigantic proportions, yet it has retained the capacity to act as nimbly as a start-up. He once commented that the greatest motivation for Amazon to keep ahead is the knowledge that customer loyalty to the brand will last only until a competitor comes and offers something at a better price. The thought was frightening, humbling and energising all at once. Keeping in-line with that vision, Amazon expanded into a diverse range of areas. Here are some key features of Bezos' vision:
Have a clear business case
Unlike many other online retailers, Amazon had a clear business case from the word go. Even at the start in 1994, the company understood the logistics of their business and the revenue that could be made from selling books online. The same could be said about every other business Amazon has ventured into, from logistics, web services, entertainment and even in brick-and-mortar retailing. Despite the fact that the company did not declare profits or stock dividends for the longest time, investors always kept their eye on solid, traditional business performance indicators, such as the considerable revenues and ever-growing sales volumes that were missing from the valuations of other dotcom contemporaries of Amazon. This adherence to strong business fundamentals insulated Amazon from flight of capital and loss in investor confidence, even at the height of the dotcom bust and despite the fact that the company continued to reinvest every dollar of their earnings in building bigger and better infrastructure to grow the business.
Identify gaps and let technology solve them
A fan of data-driven decision making, Bezos was clearly onto something. He famously quipped that the priority for Amazon was to identify needs and then build massive scale to fulfil them globally in the fastest way possible; profits could always come later. Many people in the industry believe that every step that Amazon has taken in their
22-year history as a business, has been centred on a desire to exploit inadequacies that exist between traditional supply chain and customer expectations. Take for example Amazon's first venture, selling books online (initially launched from Bezos' ranch home). At the time, the best US franchise booksellers would have held, on average, an inventory of 175,000 titles. Amazon had an inventory of two million titles coupled with a pricing advantage and convenience to shop from the couch. It is this differential that made the company expand successfully into other areas. Today Amazon is the second largest apparel retailer in the US and among the top 10 retailers in categories like outdoor furniture, home goods, small appliances, diapers and electronic gadgetry.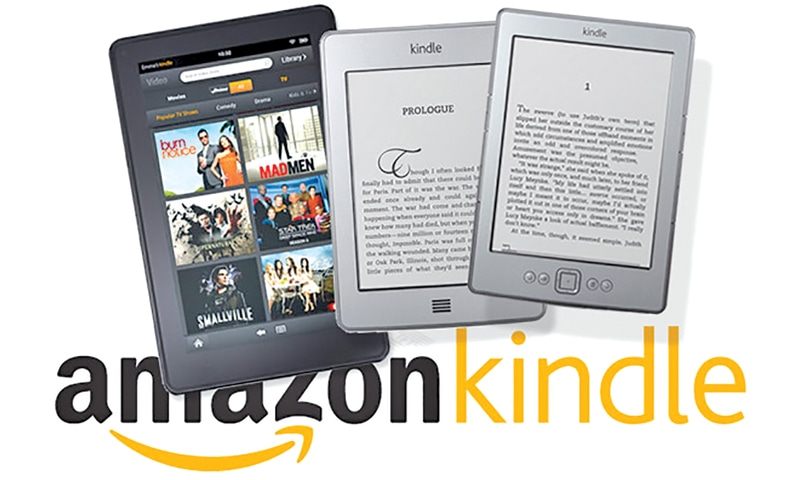 Learn from mistakes but don't be afraid to make them
Amazon's rise has not been without stumbles. For every successful business idea, such as the Kindle e-reader, Prime Delivery and Fire OS, there have been failures, such as the Fire Phone, Amazon Wallet, Music Importer and Amazon Destination. Although some of these mistakes resulted in costly write-offs, the company used the learnings (and in many cases the technology developed) to power other more successful businesses. For example, the Fire Phone was the basis of the highly successful voice-activated Echo Dot speaker, while other components built for the phone went in to power Alexa. Similarly, the highly successful Amazon Music Unlimited service is built on the ashes of the defunct Amazon MP3 disaster. Amazon claims that having the ability to know when to pull back from a product space and use the learnings to power synergies in other more profitable areas has been a cornerstone of the company's success.
Build on a value-driven core
Creating a matchless value bundle has been integral to Amazon's success. If Amazon's multi-faceted areas of growth all represent a single body, then Amazon Prime, the company's $99 dollar-a-year subscription plan is the heart and brain that drives growth across all categories. Everything that Amazon has developed, from a technologically advanced logistics chain (two-day to two-hour deliveries), entertainment (video streaming, e-books, music) and smart living (Alexa and Echo) are all wired into Prime's to create added value. This strategy has paid huge dividends, making Prime one of the most successful subscription programmes in US retail history. Although Amazon is tight-lipped on the subscription numbers, industry sources estimate Prime membership to be over 50 million US households with an average annual spend of $2,500, and accounts for 60% of the total merchandise sold on the website.
Know the value of a great idea and build revenue around it
Another key success factor has been how Amazon has used innovation not only to create competitive advantages, but also to spin them into successful ancillary businesses. For example, Amazon Web Services was created as an internal requirement to host and for other e-commerce infrastructure needs. The business has grown into a profitable revenue line of $13 billion, powering world leading service providers such as Airbnb and Netflix. Similarly, once the e-commerce platform was perfected, Amazon offered the service for a fee to anyone willing to set up a store front within the website. Furthermore, as the online shopping delivery and logistics business grew, Amazon reinvested to create the most technologically advanced, automated and large-scale distribution system, designed to reduce the time from the order click to the arrival at the customer's doorstep; again, anyone could use this service for a fee. Amazon is working to refine that value chain (deliveries by drones and their own fleet of freighter aircrafts), all of which they hope to spin into successful business units.
Understand the value of convenience and the customer
Many people in the industry are of the opinion that if there is one element that Amazon figured out better than anyone else, it was how to capitalise on human laziness. The company has worked relentlessly to increase customer convenience (through online shopping) as well as fulfil their desire for near instant gratification (rapid delivery mechanisms) – which is where the company's delving into the brick-and-mortar retail space comes in. The launch of concept stores like Amazon Go, gives the company a test bed to run new technologies like automated inventory management, quicker payment methods and non-queuing check-outs. With the acquisition of Whole Foods, the company will have access to a chain that has the experience of working in the fresh foods and organic ingredient space, which when coupled with Amazon's technology and logistics, will turn this into a profitable niche for the company. Similarly, with these new and existing stores, Amazon can continue to expand their established consumer segments and beat out major retail rivals such as Walmart and Best Buy by removing the price-matching advantage they provide to traditional buyers. As Bezos summed it up in a recent interview: "The best part of my job is that I get to work in the future."
Tariq Ziad Khan is a US-based marketer and a former member of Aurora's editorial team.
tzk999@yahoo.com