Published in Nov-Dec 2019
Pakistan might not have to wait another 30 years to host AdAsia, writes Umair Kazi.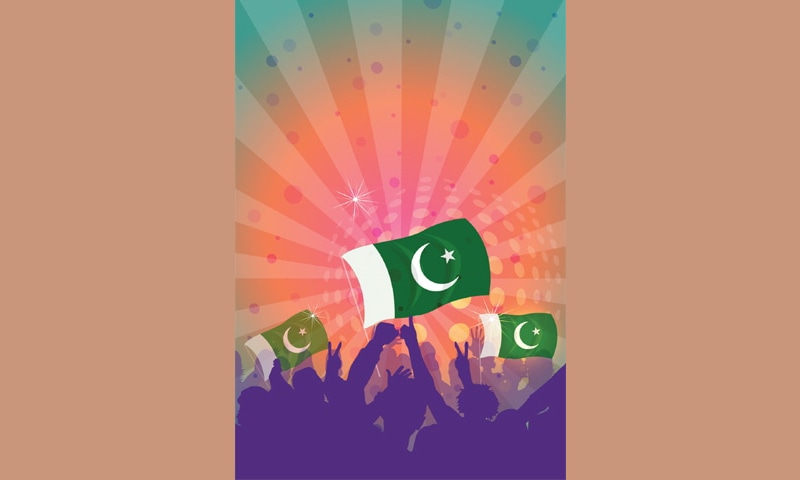 Tucked away in the lower-right corner of the rather eclectic AdAsia 2019 website is a little descriptor that says "Welcome Back After 30 Years". The same sentiment seems to be reflected across the event's communication spectrum. It got me thinking; where does AdAsia go when it is gone? More importantly, why did it not come back sooner?
Turns out, the biennial event is pretty selective about the places it visits. And yes, true to form, some places have the pleasure of 'welcoming back' the festival more than others. In the last 30 iterations, it has been to India four times. Thailand has been a host to the festival three times, as have Indonesia, Japan, Malaysia and the Philippines.
I am sure that there are multiple factors at play that decide the destination country for each AdAsia event, including business viability, organisational politics and security concerns. But I think (and feel free to call me out on my naivety) that if the work of any particular country's advertising industry is truly good, the effect has a disproportionately powerful effect on convincing platforms like AdAsia to sit up and take notice. My hypothesis is that some cities (and by extension, countries) can inspire more creativity than others. This increase in creativity and innovation provides positive dividends to businesses as a whole, as well as the advertising industry. The global creative industry has pushed pass the $2 trillion mark. The question we need to ask ourselves is what makes creativity foster in places like Bali, Hanoi, Kuala Lumpur, New Delhi and Taipei; the last five stops of the AdAsia event. What can we learn from them?
Selamat Datang Malaysia!
It is only apt that I personally use Kuala Lumpur as a recharging point (us creative types are prone to burning out and the Malaysia e-visa and tickets are the quickest and easiest exits on a Pakistani passport). But you don't have to be a Malaysia fiend to see that they have skin in the creativity game. The country benefits from a multicultural urban population, and leans on its strategic proximity to Singapore (also two time host of AdAsia) to help drive the business of creativity. The powers-that-be also launched My Creative Ventures in 2016, a government investment vehicle, and armed it with $50 million in annual loose change to help spur smaller creative companies in the country in a sustainable way. It helps that Malaysia is home to some of the most innovative, indigenous brands in the region, like budget airline powerhouse Air Asia, bubble tea sensation TeaLive and exquisite hoteliers Shangri-La, all of whose radical approach to marketing fuels not only their own growth, but that of their advertising partners. Just last year, a trio of filmmakers tagged to Leo Burnett won big at Cannes for their PR announcement content on Anti-Bullying.
Namaste India!
It is no secret that the Pakistani advertising fraternity has a love-hate relationship with India's. We love that they are able to drive incredible creative for the most conservative of advertisers and hate it when we can't flex the same kind of muscle. The fact that India is home to masters like Balki, Joshi, Padhi, Pandey and Pops is inspiring enough, and these names are often of greater value in the market than the agencies they are attached to. But what I find especially inspiring is the new breed of home-grown creative and digital shops that show unparalleled growth on the back of a massive market. Case in point, in 2008 I met a few young hopefuls in India who had rented out a tiny space with the dream of building a digital agency. Today, those dreams have come true in the shape of Foxymoron and Schbang, two of India's fastest growing agencies. They had a three year head-start on me, but while I have only been able to grow my team to 30, they have over 600 employees between them. In India, the sheer size of the economy has made creative risks easier, necessary and more rewarding. And from what I can tell, ambitious Indians are not sitting idle with this opportunity.
Xin Chao Vietnam!
Vietnam is perhaps the closest parallel to the Pakistani ad industry. If you have sat through any of Unilever's new initiative briefings, you will remember that the Vietnamese market shares so many dynamics with the Pakistani one that most products and campaigns are tested in parallel for both countries. The advertising and marketing scene in Vietnam may be nascent (this they admit themselves) with barely 15 to 20 years of experience, but they are moving fast to capitalise on the business opportunity of inspiring greater creativity. Last year, Kantar reported that the Vietnamese media industry is worth close to $2.9 billion. Twenty years ago it was only $111 million. International firms seem to understand the opportunity well and take up 80% of the business. Still, there are specialist independents like Blue, Oh Yeah, and Cimigo upping the game. The government is trying to bolster the creative industry through avenues like the National Institute of Culture & Art Sciences and Vietnam's tourism sector is bringing new talent to the advertising world as more and more recreation, beverages and hospitality brands are expanding the market.
Ni Hao Taiwan!
The old maxim states that adversity breeds resilience. Nowhere is this more true on our list than Taiwan, a political anomaly under which creativity has thrived. Though most consider the art of advertising to be a UK import to Taiwan (around 1997), the country now reports double digit growth in industry size year-on-year. Taipei was crowned the World Design Capital in 2016, after many years of conscious efforts by the government and civil society to help clinch the title. Just that fact alone is reflective of how important creativity is to the Taiwanese, who use this soft skill to differentiate themselves from regional giants and leapfrog into greater business prosperity. There is a 16-sector government level programme in play to help promote creativity and culture, three of which are advertising, product design and digital content. This is aligned with a focused vision on making Taiwan the "Asia-Pacific Media Centre". Propped up next to this are creative spaces and institutions such as Songshan and Huashan Cultural & Creative Parks in Taipei, National Normal University's Graphic Design School, music festivals and creative cottage markets. The results are visible, with agencies like ADK Taiwan winning international awards and independents like Medialand and Shape rethinking the marketing mix for a slew of local and international brands.
Selamat Pagi Indonesia! The last stop of AdAsia was in Bali, but Indonesia as a whole is a fascinating case study when compared with Pakistan. This is because Indonesia has largely the same population skew as us, is divided up in island provinces with rich ethnic ties similar to our setup and shares the same faith on a national level. Where they differ is the opportunity they have been able to create for businesses, especially start-ups. Most VCs now paying attention to Pakistan see it as a replication of Indonesia from a decade ago and are looking forward to marketing and tech-forward start-ups to rise from Pakistan to match those of the likes of Go-Jek. Bali in particular is an island-city we can definitely learn from. Sure, they have the advantage of spectacular beaches, tropical rainforests and an active volcano, and being around such picturesque settings can be a great inspiration by itself. But what especially stirs me is how this region has lured in a special kind of tourist, the digital nomad and thrived in the multiculturalism that follows. Lifestyle entrepreneurs the world over head to Bali not only because they can surf in between meetings but because the disruptive economy and remote-working ecosystem is better here than almost any other place on the planet, barring the tech capitals of US and EU.
Salaam Pakistan!
As we host this year's AdAsia in Lahore, I, for one, am very optimistic. In today's Pakistan, I see traditional stalwarts of institutionalised creativity (I'm looking at you, global media holding groups) scrambling to hold ground. At the same time, I see a giant wave of young people challenging the status quo and quitting the nine to five routine. They are rapidly learning skills and building opportunities for themselves, thanks to the democratised power of the internet. Most promisingly, this new breed of Pakistanis is leveraging geo-arbitrage to reap financial rewards for themselves and their companies. We have the technology and the talent. All we need now is tolerance and the creativity equation is balanced.
I have a feeling we will not have to wait another 30 years for AdAsia to return this time.
Umair Kazi is Partner, Ishtehari.