Published in Jul-Aug 2017
In the next five years, over 65 million people in Pakistan are expected to be online.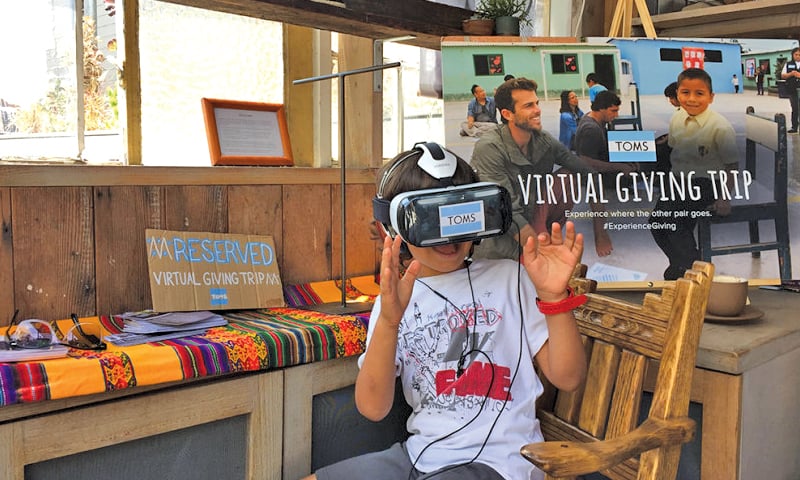 Digital media has opened doors to a new way of advertising whereby it integrates with traditional media and creates synergies that allow brands to penetrate into the lives and minds of people. However, when it comes to the digital ecosystem of Pakistan, the first thing that may come to mind for a marketer is: "how do I get it all done?!"
There are a number of technologies built to optimise and automate content. However, to identify what could be the most viable digital solution, the first thing is to identify the problem. Within the next five years, over 65 million people in Pakistan are expected to be online, and brands will first have to determine their digital goals if they want to achieve a true omni-channel experience. As defined by Google, an effective digital strategy can only be built if you have figured out the 'I want to go', 'I want to know', 'I want to do' and 'I want to buy' moments for your consumers.
The first step is to develop brand-owned digital assets, the foremost being a website. Not only do websites in Pakistan lack the basic elements, they are not developed with a 'mobile-first' approach and this can become an obstacle when it comes to establishing a digital presence. In fact, with over 30 million mobile internet users, it is essential that brands invest in redesigning their operating model.
---
Within the next five years, over 65 million people in Pakistan are expected to be online, and brands will first have to determine their digital goals if they want to achieve a true omni-channel experience.
---
To do so and preempt a negative user experience, tools like Hotjar and Kissmetrics come in handy to test user experience. They are all-in-one analytics tools aimed at helping understand what users want, care about and interact with on a website. They do this by visually representing user clicks, taps and scrolling behaviour in the form of interactive heat maps. They identify the opportunities for improvement and testing by providing information regarding which page and during which step visitors leave a website, and in this way, help in developing and optimising conversion funnels. Google Analytics is another tool that can unravel huge amounts of data about a website and help develop a complete attribution model that can be used to enhance a marketing strategy.
Once a good website is developed, it is time to turn to Search Engine Optimisation (SEO) and Search Engine Marketing (SEM). Find the key words associated with a brand; here, it is important to understand that consumers have the upper hand when it comes to making purchase decisions – therefore the communication must always keep them engaged.
Digital advancements have led to the emergence of a number of e-commerce players in the market. However, people in Pakistan are still coming to terms with the idea of visiting an online store rather than a physical one, due to issues of trust.
To create trust within an ecosystem, there are some pivotal touchpoints that brands need to reach for e-commerce to move forward. A common practice by brands is to rely on third-party open-source platforms, such as Magento, PrestaShop, OpenCart and WordPress. In doing so, they burden themselves with an extremely resource-heavy asset in terms of hosting, HR and also require customisation. To be successful, brands need to use platforms like Shopify and Fishry, which do not require customisation. In these platforms (especially Fishry) payment solutions, inventory control systems and courier services are already integrated via Application Programming Interface (APIs) and can scale up the hosting automatically as required.
The next dilemma is to determine the objective. By developing a campaign with undefined objectives, marketers will find it difficult to determine the course of action to reach the right person, with the right message, at the right time and at the right price. Data quality, attribution, consumer behaviour and context are vital and instead of thinking in a bubble, the campaign must exhibit the entire brand story. With more brands using e-commerce, the need is to optimise conversions through performance marketing. The cost of the campaign will depend on the number of times it has been viewed on a webpage, how often it is clicked and the frequency of lead generation and sales.
In addition, as new ad formats emerge, dynamic ad content increases the likelihood of audience engagement. Content has to be tailored to the target audience. Hear the crowd! Every good conversation on social media starts with good listening and for this, tools like Radian6 and Brand Watch are available.
Since segmenting the audience is the starting point of forming a digital ad strategy, the capability of Data Management Platforms (DMP) cannot be disregarded, as they help advertisers target specific customers and spread the message. In this regard, Programmatic ad buying has transformed the face of online advertising, but there is still little awareness of what it actually is.
---
71% of consumers feel that Virtual Reality makes brands seem forward-thinking and modern. Even better, 53% of respondents said they would be more likely to buy from a brand that uses VR than from one that doesn't.
---
Programmatic advertising technology, in essence, aims to make the ad buying system more efficient and therefore cheaper, allowing advertisers to buy guaranteed ad impressions in advance for specific publisher sites. This enables advertisers to create sophisticated campaigns. In Pakistan, due to lack of DMPs, there is little data available and this is hampering marketers from opting for Programmatic advertising.
In addition, there is an overwhelming number of technological changes that are occurring by the minute; there is Facebook which is in costant evolution and is now rapidly moving from a mobile-first approach to a VR (Virtual Reality) first approach, especially since the acquisition of Oculus in 2014. A few of the notable VR-related initiatives taken by Facebook are 360 degrees photos and videos and Facebook Spaces – a new VR app where people can hang out with friends in an interactive virtual environment as if they were in the same room. A lot of brands have started using VR in their communication and providing immersive experiences to their audience. One example is TOMS' Virtual Giving Trip campaign where the shoe company took users to a remote village in Peru where they could experience the joy of giving.
Top Shop (a clothing brand) also launched a VR water slide in one of their flagship stores in the UK so that customers could enjoy the summer, while shopping for their uber cool collection.
As a local example, Samsung is doing small activations in malls whereby their brand ambassadors let people experience VR content on Samsung devices. However, the experience is limited and offline, thus resulting in a limited reach. Apart from this, there are not many local examples of VR execution because of a lack of VR content development capabilities in the market.
Greenlight Insights, a research company that analyses VR and AR, recently conducted a survey of 1,300 adults. The results showed that 71% of consumers feel that VR makes brands seem forward-thinking and modern. Even better, 53% of respondents said they would be more likely to buy from a brand that uses VR than from one that doesn't.
It would be incomplete to explore this issue without talking about apps. They had their moment of glory a few years ago, but today not all apps tend to be lucrative. Unless it is a content provider, e-commerce or freebie-oriented app offering deals and discounts, audiences are usually not interested in downloading them. A successful example is WowBox, a content-centric app by Telenor Digital, which has over three million users in Pakistan.
The future of digital technology appears problematic in Pakistan. Why do I say this? There are a number of pertinent reasons. Firstly, there is an acute absence of DMPs, due to the lack of third-party data. What we fail to understand is that DMPs are much more than a database. They encompass and manage all types of information and can generate audience segmentation. In addition, there seems to be a limited use of cutting-edge technologies such as VR, either due to lack of knowhow, or a perception that the need doesn't exist. Similarly, when it comes to website development and e-commerce, user experience is ignored. However, not all is lost. Marketers are moving in the right direction and making significant strides, yet there is immense untapped potential that remains to be explored.
Roshan Ejaz is COO, Bramerz.
roshan.ejaz@bramerz.pk