Published in Mar-Apr 2012
Loren Naish on understanding China's new buyers of luxury.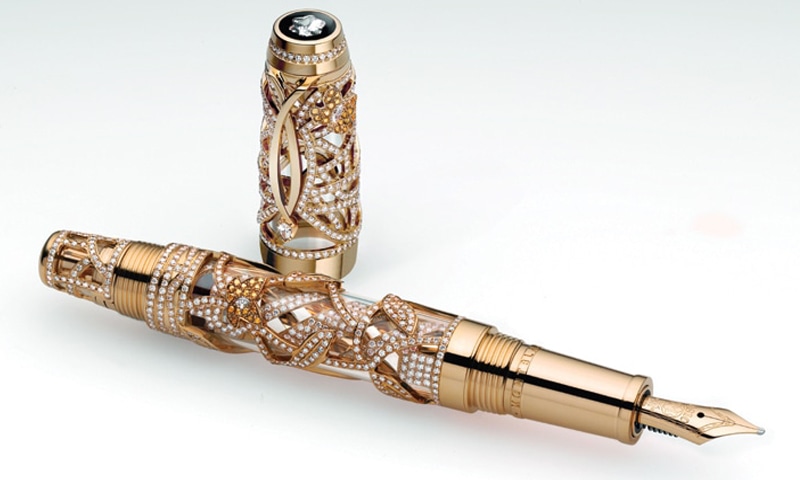 With luxury spend on the Chinese mainland eclipsing $1.59 billion last year alone and the number of Chinese US dollar billionaires leaping from 189 to 271 at the last count (and counting), little wonder luxury brand houses the world over are looking East, eager to indulge this unabated appetite for fine accessories and lifestyles. Gucci for one now boasts some 42 stores (versus only six in 2006) with many more luxe brands planning on expanding footprints across China in the near future.
This love for luxe has its roots in both culture and capital, although the Chinese luxury consumer is by no means homogenous, in fact brand buying behaviour can be distilled into two segments: 'show luxury' and 'know luxury', each one posing different challenges for luxury brands. By understanding their market's different motivational cues, luxury brands can tap into the needs and desires of both segments, capturing imaginations and Renminbi alike by leading their customer on a journey that takes them 'from label to lifestyle' as this market matures.
Show and tell
Includes 'working class millionaires' (the older, self-made entrepreneur, seeking to reward himself with hard earned signifiers of success) China's 'show' segment also refers to the 'little emperors'; the twenty-something privileged offspring of China's one-child policy, financed by two generations of elders. These nouveau riche seek to 'wear' their wealth, choosing brands as a badge and are less concerned with a brand's credentials than endorsement from favourite celebrities. More important is an emerging new sub-category that straddles both groups within the 'shows', the career-minded 'power women' who arguably offer the biggest growth opportunity, having access to both their own salaries and their husbands'.
Disposing of a 90% share of the luxury pen market, Mont Blanc is one such brand that has turned its affections towards the female buyer with a coveted line of jewelled luxury pens within its Boheme range, while also giving attention to improving store ambience. With bejewelled opulence also top of mind, Longbo Hummer is another such super brand, eager to pander to the palette of its wealthy customers with modified super cars made to order; a mere £260,000 will buy you a custom-fit stretch Hummer H2, with its chrome logo picked out in diamonds, if you prefer.
With unprecedented confidence in their booming economy, the newly monied are eager to clarify their social standing, turning to luxury product for prestige and, more importantly, turning their backs on counterfeit goods.
Understanding the lesser-known 'knows'
For the 'knows', the oft-overlooked but highly influential luxury consumer group, luxe is a habit. Whereas the 'shows' subscribe to the catalogue of the conspicuous, the 'knows' uphold an appreciation for quality, exclusivity and the rare; their sophisticated choices striving towards the individual as a connoisseur of class and good taste. Often second generation wealthy, educated, well travelled and internationally influenced, the 'knows' place emphasis on meaningful ownership over overt display, favouring understated elegance, authenticity and service.
Delivering on this desire for personalised experiences, luxury travel is trending towards tailor-made itineraries and custom concierge, as the 'knows' seek partners to help them edit the cacophony of conspicuous brands competing for a share of their Hermes purses; exclusive membership clubs connect the likes of the like-minded, be they sports or sports car societies.
With two distinct segments with markedly different motivators for luxe purchasing, how can brands respond? Should a brand favour one consumer-set over the other or can it satisfy both with the same approach? With more access to the internet, international travel and transparent price parity, Chinese luxury consumers are becoming more discerning and increasingly savvy of the options available to them.
From acquisitive to inquisitive
By understanding their potential market's motivators, brands can respond accordingly with the right access points for both groups.
1) Resonate across the tiers
Create levels of experience designed to speak to the preferred form of self-reward for the two target groups. A fashion watch range for the emerging brand and style conscious; a fine watches range that appeals to the 'new affluent'; a limited edition Watchmakers watch that celebrates the innate heritage of design excellence and craftsmanship captured in the brand for the luxury connoisseur looking for that heirloom or investment.
2) Celebrate heritage
Educate consumers on the intricacies and complexities of its legacy and elevate the brand's role in influencing or leading style through storytelling. Fine French leather goods maker Hermes' eight-story home in Toyko includes an exclusive brand museum and a gallery of local Japanese art, engaging visitors' senses with a memorable and distinct experience.
3) Service is essential
'Show' consumers crave 'face' factors and want to be treated like VIPs. 'Know' consumers want recognition as discerning, intelligent connoisseurs with the finer details explained, the processes demonstrated.
4) Individual expression
Enable heightened self expression by personalising the product and partnering the consumer with the brand to create an individual keepsake.
5) Look to local
With Hong Kong still considered 'the great mall of China', accounting for more than half of overseas Chinese luxury spend (including Macau), the well travelled, savvy affluent are finding value for money abroad through the increasing appreciation of the Renminbi. However, a new generation of local Chinese luxury brands are tapping into a patriotic pride of China's success, spawning a new breed of consumers seeking to celebrate their own heritage. Backed by fine French leather goods Hermes, Shang Xia is one such brand: "We are looking to revive the timeless aesthetic that China had before in Ming furniture, Song porcelain and Han-dynasty dress," says Jiang Qiong Er, Chief Executive, Shang Xia.
Today's 'shows', tomorrow's 'knows'?
Although the 'shows' currently represent the biggest growth area, other mature luxury markets suggest that within five years, a significant proportion of these buyers will have moved along the continuum of luxury buyers from 'show' to 'know', seeking out quality, service and experience from their investment purchases. For luxury brand houses, there rests the opportunity for brands to prepare their customers in taking this step, educating them in the brand's credentials to entrench an appreciation for true value.
Loren Naish is Marketing and Communications Lead, Accenture