Published in Jan-Feb 2021
Samreen Sarwar, Creative Manager, Bond Advertising, lists her favourite ads from last year.
Following a year full of Covid-19 and on and off panic, the global advertising industry still managed to pull off some applaud-worthy content. Here, Samreen Sarwar lists her favourite ads from the past year:
Cadbury Celebrations – This Is Not Just A Cadbury Ad
Agency: Ogilvy Mumbai
Category: TV
Where Covid-19 brought fear and loneliness to the world, Cadbury came up with the message of hope and support on the occasion of Diwali. The ad showed a mother giving each family member a different gift bought from small local stores. In the end, the brand asked people to support local stores while shopping for Diwali to help small businesses.
Dove – Courage is Beautiful
Agency: Ogilvy UK/Ogilvy Canada
Category: TV
An excellent way to pay tribute to the frontline heroes by showing faces scarred by wearing masks over prolonged periods of time with the words 'Courage is Beautiful'. To honour these heroes, Dove announced donations for frontline healthcare workers in the US. The campaign is in line with Dove's 'Real Beauty' brand proposition. The TVC is simple yet inspiring.
GSK Pakistan – 100 Ways I Can (Calcium Awareness campaign)
Agency: Adcom Leo Burnett
Category: TV
As people, especially women, do not have enough time to think about themselves, these calcium awareness TVCs have made them stop and listen to the jingle as well as enjoy and absorb the essence of the ad – 100 ways I Can! The treatment of the film added further colour to the concept.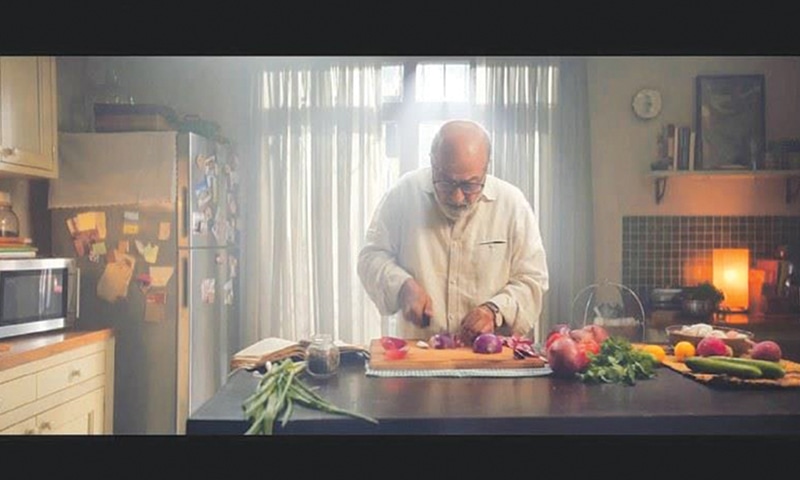 Shan Foods – More Than Just A Cook
Agency: Ogilvy Pakistan
Category: TV
Emotional TVCs always grab attention if they hit the right buttons. Shan's 'More Than Just A Cook' TVC has all the ingredients of an emotional ad; the concept, the execution and the expressions. Love it in totality. Thanks for a super hit recipe, with the core ingredient of understanding the value of women.
Unilever Lifebuoy – Hathon Ki Hifazat, Pakistan Ki Hifazat
Agency: MullenLowe Rauf Group
Category: TV
It came, it delivered and it achieved the goal. Yes, I am talking about the Lifebuoy TVC that successfully managed to grab viewers' attention and communicated the message effectively in 35 seconds. It showcased the brand as collaborative rather than competitive. Spot on, purpose-driven branding in times of a pandemic.
San Francisco's Department For Disability and Aging Services – End Ageism
Agency: Most Likely To
Category: OOH
Ageism is discrimination against people on the basis of their age. This agency came up with a beautiful yet smart campaign to fight against ageism and change our attitudes in a positive way. They showed traits that never get old and encourage older people to be positive and embrace ageing gracefully. Congratulations for conveying the message with a very simple design and a powerful message.
Veet (Easy Gel Wax Strips) – No Salon? No Worries!
Agency: Manhattan International
Category: TV
As we all faced the lockdown and were not able to go to salons, Veet came up with a very effective solution for women to achieve salon like results at home. The message was conveyed beautifully and hit the target audience in just 10 seconds. Simple and to the point content.
Syngenta Virtako – Sahi Waqt Pe Sahi Dao Lagao, Aur Saamnay Walay Ko Chitt Kar Dou
Agency: Bond Advertising
Category: TV
Featuring Pakistani wrestling champion Inam Butt, the ad was beautifully executed with an analogy showing the hard work and dedication that made him a champion. Like wrestling, timing crop protection is crucial to crop safety. The endorsement was spot on for the category.
Samreen Sarwar is Creative Manager, Bond Advertising. samreen@bondadvertising.com.pk