Published in Nov-Dec 2018
Leading agency, media and corporate heads on changing marketing, advertising and communications skill sets.
Aurora polled Pakistan's leading agency, media and corporate heads on their thoughts about changing marketing, advertising, media and communications skill sets in the industry.
1 Name the top three skills you looked for when hiring new talent five years ago.
2 Name the top three skills you are currently looking for – and why.
3 Name the top three skills you think you will be looking for in the next five years – and why.
Here's what they had to say
Shahnoor Ahmed
Chairman & CEO, Spectrum Y&R
What it takes to be in advertising is a broad range of skills, which in my opinion were pretty much the same yesterday, today and will be so tomorrow. What I have always looked for in new talent is hunger, creativity and teamwork. Digital is the big change and it is forever presenting new challenges to our industry. All new hires should have the above three and must have the ability to think in terms of digital solutions.
---
Muhammad Akram
CEO, Ad World
1 Need for a job. A positive and proactive attitude. Passion to build a career.
2 Suppleness and resilience.
Focus. Integrity.
3 Dependability. Courage to experiment, invent, innovate and bring the unimaginable to life. Time management skills.
---
Muhammad Arif Bumbia
CEO, Fab Communications
1 Administration, marketing and technical skills.
2 Improved marketing skills.
3 In the future, marketing will depend on technical ability.
---
Aleem Durrani
CEO, Media Pulse
1 Adaptability and a good education is overarching. Industry knowledge. Ability to manage under pressure. Multitasking. Communication.
2 Understanding industry software. Knowledge (preferably experience) of digital marketing tools. Meeting timelines.
3 Expert skills in digital communication channels. Adaptability.
---
Nida Haider
CEO, Managing Partner, IAL Saatchi & Saatchi
1 Adaptability. Curiosity.
Work experience.
2 Adaptability. Curiosity. Life experience. Work experience might have been valued five years ago, but we now look for people who have done something interesting with their lives; challenged the status quo, pushed their limits or done something out of the ordinary.
3 Adaptability. Curiosity. Life experience. They are the basis for any smooth transition or transformation.
---
Syed Amir Haleem
CEO, Kueball Digital
1 Communication and interpersonal skills. Self motivation and ambition. Curiosity and analytics: this combination is critical. People who are not curious will not learn and those who can't analyse information can't work with complex ideas.
2 Same as above plus digital communication skills, entrepreneurship and an understanding of basic social analytics. It is easier to work with people who understand how to scale projects because they understand how to analyse, learn and apply engagement strategies.
3 Same as #2 plus basic analytics will be mandatory for all front departments.
---
Faraz Maqsood Hamidi
Co-Founder, Partner & Chief Creative Officer, The D'Hamidi Partnership
1 Hire for character; skills can be taught.
Passion. Speed. Precision.
2 Cross-discipline thinkers. Believers and dreamers. Individuals who curate possibilities; torch-bearers of inventive thinking and non-aligned approaches who can migrate effortlessly between digital and traditional hemispheres to become 'tradigitally' outfitted. 
3 Individuals attitudinally equipped to turn the landscapes of opportunity into creative possibilities. Can partner with start-ups and established clients as custodians of their vision. Manifest brand-led experiences with the required attitude, fortitude and certitude that the future promises.
---
Faraz Hasan
CEO, Publicis Pakistan
1 English communication skills. Past experience in a related field. Adaptability.
2 English communication skills. Digital understanding. Multitasking.
3 The skills that we are looking at now will be the same in the next five years. The field is changing, but not so rapidly. Mediums of communication are changing, but the need to understand all mediums is a must.
---
Jawad Humayun
Chairman, Channel 7
1 Relevant academic exposure. Good subject matter knowledge. Thorough understanding of the market through past performance.
2 Research and analysis. Creative communication skills. The power of persuasion.
3 Positive. Persuasive. Adaptable.
The ability to excel under pressure.
---
Ahsen Idris
CEO, Blitz Advertising
1 Critical thinking. Interpersonal skills. Initiative taking.
2 People management. Digital marketing. Creativity.
3 Adaptability. Emotional intelligence. Data Analytics. Visualisation.
---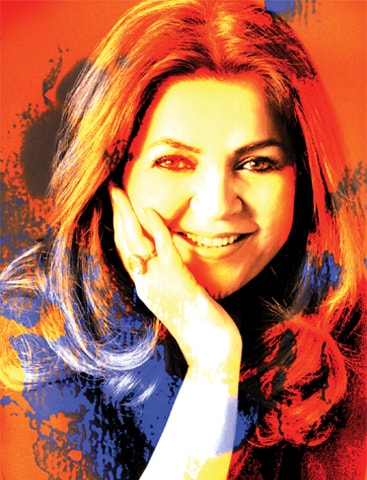 Seema Jaffer
CEO, Bond Advertising
1 Creative strategic thinking and storytelling. Communication design. People handling and problem solving.
2 Creative strategic thinking; the heart of the big idea. Communication design. Digital advertising skills (inbound marketing, lead generation, content strategy).
3 Analytics storyteller; someone who can translate data into a story to make it engaging and in line with strategy. Trend reader; someone who knows what is trendy because it is important to engage with the target market and create brand connections. AI and machine learning skills to tap into the endless possibilities this new frontier offers.
---
Umair Kazi
Partner, Ishtehari
1 Do-or-die work ethic. Interdisciplinary knowledge and flexibility. Counter intuitive thinking. Ability to create shortcuts.
2 Ability to predict, chart and follow a path when none exists. Extremely detrimental for an experimental agency like ours, where most of what we do has no precedent. Trend spotting and pop culture familiarity because functional advertising is dying and brand-led social commentary is taking its place. Entrepreneurial spirit.
3 Detail-oriented. Content-first mindset. Growth hacking (Pakistan is already the back-office of the world's IT industry. Need people who can achieve the same scale with advertising).
---
Azam Jalal Khan
CEO, Digitz
1 Good communicator. Quick learner. Creative.
2 Technical skills. Leadership.
Quick learning.
3 Data science. Technology.
Passion for things other than their job.
---
Dara Bashir Khan
CEO, Manhattan International
1 Good education. Right experience. Loyalty, trust and dedication.
2 Self motivation. Adaptability and the ability to focus on inner change. Loyalty, trust and dedication.
3 Drive to self-learn and stay ahead. Humility, as egos become larger. Hire for attitude always; skills can be taught.
---
Farhan Khan
COO, Starcom Pakistan
1 Good communication skills.
Hands-on, basic computer skills.
Good with numbers.
2 Focused. Easy personality (can be moulded). Good with numbers and storytelling (due to the data centric approach of media planning, they need to sell stories to clients based on numbers). These become the STAR performers in an agency business. This is a rare skill set and very critical for agencies to have and retain.
3 Human resource management. Technology. Data. The person who has these three skills will be a disruptor, who, backed by data and insights will have the agility and ability to optimise in real-time.
---
Javed Qadeer Khan
Group CEO, Marksman Advertising
1 Stick to the basics. I look for the personality traits I looked for when hiring five years ago: strong decision making and communication skills and analytical thinking.
2 We look for people who understand the importance of data, apply themselves proactively and are ready to embrace a hybrid role.    
3 The future is about personalisation and relevance. Hiring will still be about sticking to the basics plus resilience to counter setbacks, business sense to manage a changing work environment and a willingness to learn.
---
Rashid Khan
Managing Partner, & ECD, Fishbowl
1 Ear for music. Eye for art.
A mind that wonders.
2 Ear for music. Eye for art.
A mind that wonders.
3 Ear for music. Eye for art.
A mind that wonders.
This is how it worked in the past, is working now and will continue to work in the future, because in an industry that thrives on original creation, these are the basic requirements for any resource, irrespective of the time and age you hire. All the remaining essential skills can be taught and developed.
---
Jamal Mir
Managing Director, Prestige/GREY Communications
1 Historically, advertising was relationship-driven.In this context, the three important skills were client management, media management and commitment/delivery.
2 Rationalisation of industry and emergence of specialised/new mediums has led to 'strategic-driven' communication. Brand/category understanding, resource/network/vendor management and interpersonal skills have become important.
3 Quality content and measurable engagement across media will be a catalyst for successful communication. Demonstration of idea generation, digital understanding and an analytical approach will be the benchmark for selection of talent.
---
Mahmood Parekh
CE, MCM Advertising
1 Skill and competence matter the most. We also looked for people with a team spirit, who are well-versed in communication and have analytical and logical thinking skills for problem solving. Plus: a sound education, versatility and the ability to work under pressure.
2 Employees who have transformed their skills in consonance with the digital environment.
3 Education and skills are the top priority, as well as people with a specialised education and an innovative approach in order to provide leading-edge solutions.
---
Shoaib Qureshy
CEO, BE DDB
1 Leadership. Creativity.
Communication.
2 Leadership. Responsibility.
Creativity.
3 Responsibility. Leadership.
All-rounder (not a specialist).
---
Khalid Rauf
Chairman & CEO, MullenLowe Rauf
1 Digital-savvy. Multi-tasker.
The art of persuasion.
2 Digital trendsetters with speed, energy and versatility.
3 Agile, holistic specialists; professionals with a deep understanding of their area of expertise and knowledge of how other specialties within the agency relate to theirs. The ability to harness technology to work anywhere at any time!
---
Ali Rez
Regional Creative Director Middle East and Pakistan, BBDO Worldwide
Of the three things I look for, the first two have remained the same and will most likely remain the same. The first is personality based; to be a true creative, one needs to be curious. The candidate should be open to experimentation and courageous to embrace failure. Hunger is a key element. The second is experience based; what kind of experience someone brings in terms of leadership or handling a client. How do they conduct personal time management? What is their method of working and their creative process? What experiences have they had in life and what are their hobbies? The third section evolves: the hard skill set. What formats does the candidate work in? Are they adaptable between digital and traditional? Do they think in cross platform?
---
Khalid Saleem
CEO, RG Blue Communications
1 Creativity. People management.
Multi-skilled professionals.
2 Creativity. Active listening.
Team players.
3 Problem solving skills. Emotional intelligence. Willingness to learn.
---
Abdul Qadir Shah
CEO, Connect Marketing Communications
1 Ability to think out-of-the-box. Business graduates for account management teams. Well-connected and highly reputed media planners were a plus.
2 Go-getters in any discipline. Sales driven; able to close a deal. Able to manage turnaround time of projects with ROI in mind.
3 Storytellers and brand visionaries. Market-savvy with knowledge of business. Analytics; well-versed in data analytics and experts in predicting upcoming trends.
---
Zohare Ali Shariff
CEO, Asiatic Public Relations Network
1 High level of English language proficiency, related work experience and intelligence.
2 High level of English language proficiency, digital communications skills, multitasking.
3 Language proficiency. Digital communications prowess. Ability to multitask, plus three character traits: intelligence, energy, integrity.
---
Ahsan Sheikh
CEO, Kinetic Pakistan
1 Communication and client-servicing. Specific media knowledge (TV/OOH/print or radio). Basic technical competency.
2 Teamwork. Collaboration and adaptability. Media knowledge (with a clear understanding of media connections building and the role of each medium). Advanced technical skills for new media planning and research tools.
3 Entrepreneurial and big data analytical skills.
Collaboration and adaptability.
---
CORPORATE HEADS
Hussain Agha
CEO, Agha Steel
1 The emphasis was on hiring people who had passion and the drive to propel Pakistan's steel industry forward; hard-working, knowledgeable and passionate people.
2 High-calibre employees. Individuals at ease with our ethos, who appreciate the value of perseverance, inclusiveness and responsibility (doing the right thing at all times). Zeal to strive for global standards and excellence, readiness to take on challenges and workmanship.
3 Change-readiness, ability to learn, unlearn and relearn, strategic intent along with talent and integrity and an emphasis on how an individual takes personal ownership and accountability and adapts to a situation.
---
Sami Ahmed
VP, P&G Pakistan
1 Emphasis on past behaviour as predictors of future performance, with a special focus on end-to-end leadership, execution excellence and collaboration across multi-functional teams.
2 Passionate with an entrepreneurial spirit and with skills such as leadership, discipline, networking and collaboration, topped with agility and flexibility.
3 We believe in sustaining and enhancing proven methods guaranteeing success, with an additional focus on emotional intelligence.
---
Noaman Asar
Country Manager Pakistan, Kantar Millward Brown
1 Comfort with numbers. Understand statistics.
Can distinguish between different research techniques.
2 Understanding of business and marketing. Communication skills. Diverse experience. Market research has changed tremendously; number crunchers to consultants. Twenty years ago, the best of resources were people who were left brained; now resources are sought who have a creative mindset and the ability to make sense out of numbers.
3 Creativity. Communication skills. Potential to become client consultants.
---
Fahad Ashraf
CEO, Reckitt Benckiser Pakistan
1 P&L management. Copy development. Traditional market research.
2 Disruptive design. Content development. In-store promo management.
3 Big data. Consumer ecosystem management. Sustainability.
---
Ahmad Ghulamhussain
CEO, Agro Processors & Atmospheric Gases
1 Passion. Hard work. Keenness for long-term association.
2 Passion. Smart work, innovative, out-of-the box approach. Analytical.
3 Strategic. Innovative and analytical. Reasoning, complex problem solving and ideation. Leadership and social influence.
---
Musharaf Hai
Managing Director, L'Oreal Pakistan
1 Passion. Agility.
Curiosity.
2 Digital-savvy. Multi-tasker.
Can-do attitude.
3 Data analyst. Positive attitude. Collaboration.
---
Quratulain Ibrahim
Managing Director, Nielsen Pakistan
1 Individuals with expertise in team management and project delivery and a technical understanding of their respective fields.
2 Skill sets covering business development, client engagement and digital competence.
3 Skill sets covering a comprehensive understanding of business dynamics, ability to bring together different data streams and the capacity to communicate a coherent, business relevant story.
---
Narmeen Khan
Managing Director, Mondelez Pakistan
1 Effective communication. Teamwork. Relationship building. Strong time management.
2 Adaptability and flexibility. Multitasking. Relationship building skills. Honesty and integrity.
3 Agility. Ability to influence and drive opinion. Courage to take ownership of one's decisions and work.
---
Memosh Khawaja
CEO, Haleeb Foods
1 Positive attitude.
Core functional skills. Stability.
2 Agility. Forward looking.
Leadership.
3 Sustainability. Resilience. Positive attitude.
Entrepreneurial. Critical thinking.
---
Aamir Khawas
Chief Operating Officer, Fauji Foods Limited
1 Integrity (a positive attitude, self-motivation and industry experience). Ability to work under pressure. Creativity.
2 Ability to work under pressure. Leadership. Teamwork.
3 Problem Solving. Data analytics.
Leadership.
---
Ruhail Mohammed
CEO, Engro Fertilisers Limited
1 Our hiring strategy is skill-oriented, where preference is given to technical knowledge and expertise in all fields. This is enhanced through on-the-job training programmes. In terms of soft skills, the focus is on strong communication and active listening, helping enhance understanding and strong interpersonal skills.
2 Our current skill set has broadened whereby skills such as critical thinking, creativity and out-of-the-box solutions are valued with a drive for achievement and an understanding of the business and its requirements.
3 Hiring will be revolutionised in terms of the requirements businesses put forward. With AI, the skills required will be strong analytical capabilities and cognitive flexibility, allowing a deeper understanding of how to use technology to achieve the desired results.
---
Dr Zeelaf Munir
Managing Director & CEO, EBM
1 Very much the Mad Men approach: make something beautiful and splatter it across various media platforms. It was difficult to tie specific campaigns to revenue, so creativity and 'it feels right' were common KPIs.
2 The ability to work with data and make data-based decisions will be increasingly important. The capacity to understand the drivers of a company's business performance and the judgement on how to impact business results will be essential. The need to be strategic and understand the market remains constant. Critical attributes for a successful marketing leader include asking the right questions and being able to take those answers to solve problems quickly. The term 'creativity' is no longer just for agencies. Today's channels and digital approaches enable creativity at all stages of the marketing process.
3 Adaptability and a growth mindset. Ability to use both sides of the brain. Leadership.