Feeling the COVID-19 blues? Take one of these online fitness classes while stuck at home.
As the lockdown extends, people are looking for different ways to cope with their new, home-bound lifestyles. One coping mechanism is working out at home with a virtual fitness instructor, via video conferencing app Zoom. In fact, many fitness instructors are using Zoom to give online classes, ranging from yoga and cardio to high-intensity interval training (HIIT). So, if you were previously too busy (or too lazy) to make time to hit the gym, here is your chance to come out of this lockdown with a great new fitness regime.
Here are some local and international fitness instructors offering different online classes which you can take at home:
1. Dynamik Duo (@dynamik.duo)
When Dynamic Duo first launched, brothers Mohammad Ali Shah and Ahmed Ali Shah held classes in their home garden. Now they are the first fitness instructors in Karachi to start online classes (merely a week after the lockdown was announced). The brothers focus on metabolic conditioning routines (the ability to work out at a high level of intensity for a prolonged period of time) and are currently providing clients with weights they can take home (dumbbells, kettle-bells, small barbells and skipping ropes) and use during their Zoom workouts. They offer two one-hour classes a day from Monday-Friday at 5:00 p.m. and 6:30 p.m. This is an ideal option for people who prefer to use weights while exercising.
2. Iron Box (@Ironbox963)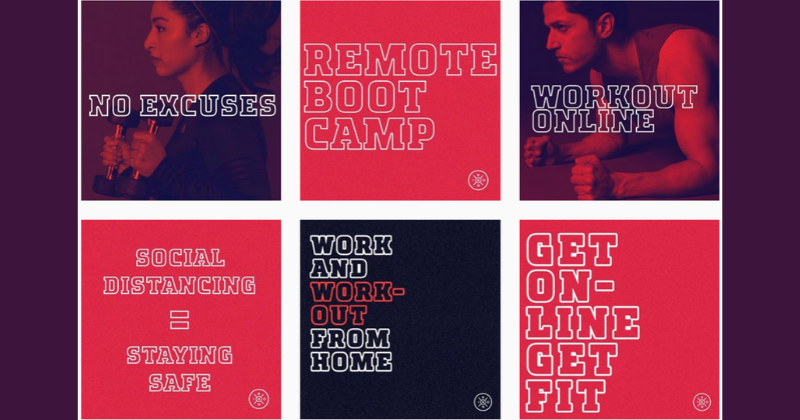 Five trainers from Iron Box focus on cardiovascular conditioning and fat loss through HIIT, a cardiovascular exercise strategy alternating short periods of intense anaerobic exercise with less intense recovery periods. If clients do not have the required exercise equipment at home, they can still enjoy a workout by improvising and using water bottles, bricks or backpacks as weights. Iron Box have introduced a fun, motivational online competition called Ironclash, which entails two individuals going head-to-head during an online workout session. Classes run from Monday – Friday at 11:00 a.m., 4:00 p.m., 6:00 p.m. (ladies only) and 7:00 p.m.
3. Muv Base @muvbase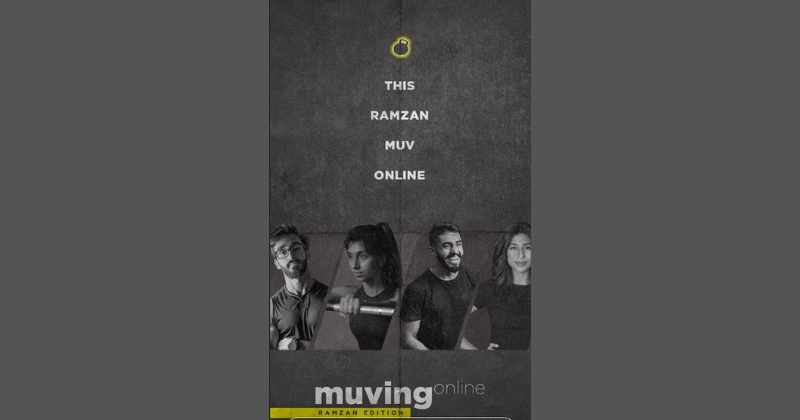 Run by Mehak Taherani this is the only gym offering online aerial yoga, aerial hoop and strength training and calisthenics. Muv Base provide clients with the equipment, be they weights or aerial yoga accessories. If you don't want to work out on your feet and prefer swinging around, look into the aerial yoga classes that are offered at 11:15 a.m. on Saturdays and Sundays. Aerial hoop is offered on Mondays, Wednesdays and Fridays at 4:00 p.m. and the strength and conditioning/calisthenics classes run Monday-Saturday at 7:00 p.m.
4. Steven Campbell (@stevenptcoach_campbell)
A personal training coach in strength and conditioning with 20 years experience, Steven Campbell wakes up every morning and motivates his followers with his contagious and vibrant energy. His motto is simple: "Move your body!" After putting on his goggles and a cap and turning into his alter ego, DJ Foxy Fitness, Campbell gets his followers moving for an hour. According to him, the idea is to move any way YOU can, get your heart rate up and release endorphins to feel better. Individuals can choose to follow his workout or simply dance to his upbeat music. He also holds one-on-one Zoom sessions to talk people through their day or supervise a workout.
5. The Forge (@theforgepk)
For people interested in working on strength and conditioning, as well as MMA (Mixed Martial Arts), the founders of this dojo (a formal gathering place for students of martial arts) provide alternating sessions between the two. MMA sessions are conducted on Tuesdays, Thursdays and Saturdays by Ahmed and on Mondays, Wednesdays and Fridays, Momin takes over to focus on strength and conditioning; all classes take place from 5:30-6:30 p.m.
6. Virtualetics (@virtualetics)
Five top notch coaches with distinct specialties have come together to design this online programme keeping in mind equipment limitations. On Mondays, Mustafa Jamshed conducts Functional Training and Conditioning, on Tuesdays Farzad Bagheri does Gymnastics, Strength and Mobility, on Wednesdays Sapna Baloch teaches Bodyweight HIIT, on Thursdays Jeanette Faruque takes over with Yoga for Strength, Recovery and Mobility and Fridays end with Bilal Tariq doing Performance Training. Once they register, clients receive a daily video tutorial via e-mail, which they can do in their own time or at the Zoom session from 6:00-7:00 p.m. The coaches give a full week of exercises you will not find anywhere else.
7. Yoga with Israa (@yogawithisraa)
Israa Shafi holds online classes for Hatha Vinyasa yoga, at 10:00 a.m. on Mondays, Wednesdays and Fridays and at 6:30 p.m. on Tuesdays, Thursdays and Fridays. She has also created her own variation of yoga infused with HIIT, called Mindful HIIT Yoga, which she conducts at 4:30 p.m. on Mondays, Wednesdays and Fridays. This yoga programme not only involve increased body flexibility and stretches, her variations bring in options for clients to increase their heart rate, work on core strength, as well as condition the body with her yoga flows.
Whether it is one of the above or a similar programme, check out what they offer and what suits you; consider taking a trial class first. With Ramazan right around the corner, it is a good time to get into a new routine.
For feedback: aurora@dawn.com