Published in May-Jun 2012
Maria Riaz Mahesar makes it to Pattaya for Adfest 2012.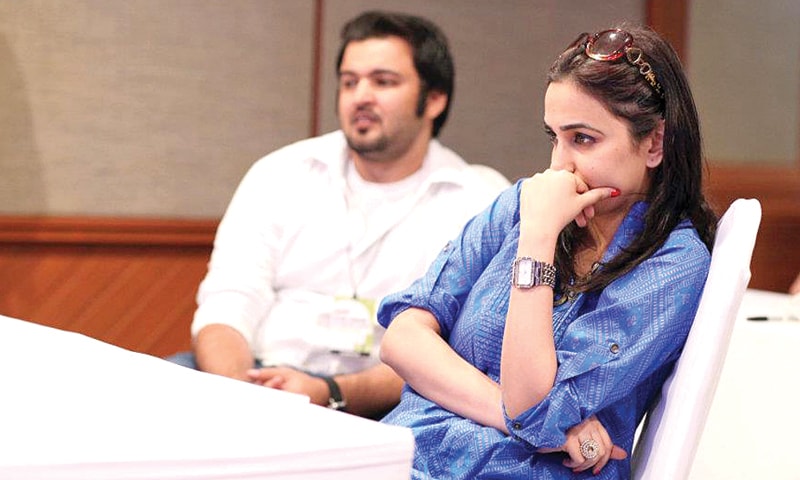 They say good things in life come to those who wait and what better way to explain this than my selection to represent my country Pakistan for Adfest 2012 after a long wait (I had also applied last year).
My journey to Adfest began in January 2012 when I entered my best work (a CSR campaign for EBM) into a competition organised by the Advertising Association of Pakistan (AAP) for a chance to represent Pakistan at the Young Lotus Workshop in Pattaya, Thailand. Many other creatives, graphic designers and copywriters from AAP member agencies also entered their work. A month later, I finally received a call from the AAP and along with a fellow Pakistani, Syed Umair (from Spectrum Y&R), I went off to Thailand.
Adfest is an annual advertising awards festival held by the Asian Federation of Advertising Associations (AFAA) and includes the Young Lotus Competition (YLC), which is organised on the sidelines of the Festival. Last year, Pakistan participated in the Young Lotus for the first time and bagged the Young Lotus Award.
My week in Pattaya was hectic as there was a three-day workshop followed by a day for the competition. This year, the Young Lotus Workshop was conducted by JWT Pacific and the creative guru, Tay Guan Hin (Regional ECD, JWT Southeast Asia and Global ECD of Lux) was roped in along with other creative leaders from Asia to teach and share their expert insights.
For me, Ravi Deshpande's (Chairman and Chief Creative Officer, Contract India) session was the most insightful and memorable. He presented his theory 'Grow Young', based on the belief that un-boxed ideas reverse the ageing process of brands making them younger and more desirable.
Deshpande's theory, in my view, was probably the most relevant and practical in today's world where constant changes and shifts in consumer attitudes are a common trend, and the only way to keep your brand desirable at all times is through clutter breaking new ideas.
After a series of seminars from creative maestros across a wide variety of disciplines, the time for the much-awaited creative brief finally arrived for which my co-participant and I had 24 hours to come up with ideas and present the work. Seventeen pairs then set off on the challenging and sleep-depriving Young Creative Workshop 24-Hour Challenge.
---
####Maria Riaz Mahesar makes it to Pattaya for Adfest 2012.
The challenge saw the teams channel inspiration from the world around them as they worked on solutions that would shape people's perception of Ford in China with the Ford E-Bike. I did not know Umair before going to Adfest, but after meeting him for the first time at Karachi airport,
I knew that we would work well together. After endless hours of brainstorming, we finally decided to promote the E-Bike as a communication mode that fits into a lifestyle easily. Team Pakistan presented ideas as one united force and our ideas and presentation were much appreciated by the judges. The results were announced on the fifth day and the award was bagged by New Zealand.
The finale of Young Lotus was followed by the opening of Adfest. The thought of meeting great Asian creatives, discovering new cultures and of course great food excited me. From the first day I signed up for all workshops and sessions, including the famous Lunch with the Presidents where
I had lunch with Prasoon Joshi (director, creative, poet, writer and songwriter) and George Mackenzie (The Sweet Shop, Auckland).
Of all the Adfest seminars, the one which stood out was by Ramesh Sathiah (from Song Zu) on 'the alchemy of music'. Ramesh reminded me about what music means in its essence. It (music) is so intertwined with our lives that we take it for granted. I was also reminded of how incredible it is that we can transfer thoughts and emotions 'wirelessly' into people minds, with sound and music.
As a big fan of chick flicks,
I enjoyed Jimmy Lam's (President, Adfest) conversation with Hollywood writer, producer and director, Kirsten 'Kiwi' Smith. She talked about the challenges of writing and the similarities between advertising and the film industry. Once the session ended, meeting her was a delight.
On my last day, as I was on my way back to the hotel, I compared our advertising industry to what I had experienced that week. For three days, I met people of such high creative stature, they not only expanded my knowledge but also made me believe that when it comes to advertising there isn't any hard and fast rule; making a campaign work means first believing in yourself. I learned, discovered, observed and explored more than I ever had in my two and a half years in advertising because people appreciated my work rather than criticising and demeaning my ideas. No one cared about my designation, what they cared about was the 'idea'. I learned the true meaning of brainstorming, which was to first come up with random thoughts, list them and then present them to the client.
Instead of sitting and working in cubicles, there are other ways to discover ideas; something I learned from Tay Guan Hin. Be it the beach, cafeteria or reception area, inspiration can come from anywhere, anytime and instead of YouTubing campaigns online for direction (a common practice in Pakistan), it is more effective to look within yourself for direction or inspiration. Umair and I were the only two creatives from Pakistan, and while Adfest was heavily attended by creative directors, CEOs, COOs and more from across Asia, Pakistan's absence was heavily felt.
During the three-day festival,
I attended over 10 seminars and viewed over 1,000 pieces of creative work. In a nutshell, attending Adfest made me look at my profession in a different light. Bonding with 17 different teams has given me 17 more reasons to visit 17 different countries. I really understand, more than ever before, how an idea can translate into something groundbreaking. Here's to a successful advertising year for Pakistan.
Maria Riaz Mahesar is Senior Concept and Copy Writer, JWT Pakistan.
maria.mahesar@jwt.com