Published in Nov-Dec 2020
Leading agency heads on the impact of Covid-19 on the communications industry.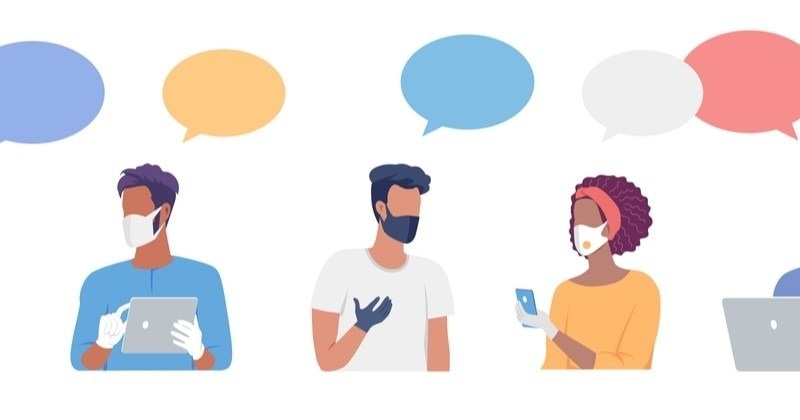 For this year's annual issue, Aurora polled various Pakistani leading agency and corporate heads about the impact of Covid-19 on their businesses and work practices. Here's what they had to say in response to the following questions:
1 In which three major ways was your agency/organisation impacted by Covid-19 in terms of day-to-day functions (for example, WFH, downsizing, outsourcing, others)?
2 Which of these ways do you foresee as lasting after the pandemic is over?
3 How has the agency-client relationship changed due to Covid-19?
Ahsen Idris, CEO, Blitz Advertising
1 WFH. The challenge was the psychological impact which we are still trying to cope with.
2 We invested in IT infrastructure to enable WFH long before the pandemic as it helps reduce costs and retain key talent; no reason to stop now!
3 The relationship has become more 'objective'. The client has always been looking to cut costs and there is more focus on accountability. All for the better I say.
Seema Jaffer, CEO, Bond Advertising
1 By March 2020 our agency was WFH. We did dry runs earlier to get into the mode which helped re-imagine this new way of working. There were challenges as the work load increased with client demands for communications that reflected the new normal. Leadership skills had to be reset. Flexibility and empathy became the new mantra.
2 Covid-19 has taught us that we can adapt. WFH will continue in spurts. Flexibility with outsourcing will continue. We will all need to right size.
3 Clients are looking for more value at reduced cost and for flexibility from their agencies. New ways of working. As consumer spending decreases across most categories, so have the budgets. Consumers have become more conscious and so have brands with their messaging; as consumers spend more time online, so do brands. We have pivoted to digital. Outsourcing provides the flexibility to scale up when required without huge overheads and that will be the name of the game. Nimble and adaptive.
Ahmed Kapadia, Chairman, Synergy Group
1 The confidence our teams gained working in the midst of the pandemic had a major impact. The situation required reacting to chaos in a way no one anywhere was ready for. We implemented a WFH policy and ensured our teams were available through online video-conferencing tools. We trained our teams to follow the required protocols in design, creative and account management to minimise disruption in the workflow. Project management and work process utilities became the focus in the absence of one-on-one interactions to the extent that we could even release artwork from home.
2 Reliance on digital tools will continue. Real-time access to client meetings, presentations, interviews, etc. through digital applications has improved work efficiency and saved time and resources on the daily commute. The fact that our teams carried out production shoots online illustrates the efficiency of real-time access and convenience. Increasing consumption of digital will result in more digital video commercials at the expense of traditional TVCs.
3 Our relationships became more collaborative. In this exceptional situation, we had to recognise that we were all facing a similar dilemma and facilitating each other had to be at the core of our interaction. We balanced the stress by staying better connected. Discussions were kept informal and online lunch sessions were held; basically all that we could do to keep the bond strong and our passion alive. On the flipside, the reduction in consumer based activities has impacted conventional client business, resulting in a reduction in marketing budgets and declining retainers. Yet, client business has shown growth online, leading to a strong intent in investing in digital media. We see huge potential in campaigns similar to the ones run during Covid-19 and expect greater efficiency in future advertising spends.
For feedback: aurora@dawn.com